The First Stage of the Reversal of the Kenkiyak-Atyrau Oil Pipeline Section with a Capacity of up to 6 Million Tons Annually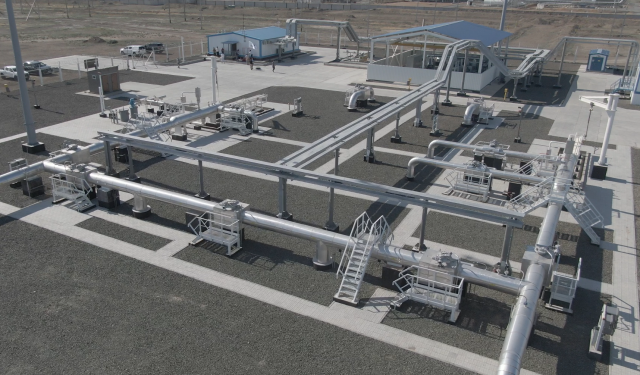 Location
Atyrau region, Aktobe region
Terms of implementation
2018-2022
Participants
MunaiTas LLP (51% - KazTransOil JSC, 49% - CNPC Exploration and Development Company Ltd.)
General Contractor
GAZ Stroy Montazh KZ LLP
Current status
The administrative and amenity complex is currently in progress, and production facilities have already been installed.
in the reversed direction along the Kenkiyak-Atyrau oil pipeline, million tons annually

investment, million US dollars

new jobs during the construction period

new jobs during operation
The purpose of the project is to provide the technical possibility of supplying oil from the west of Kazakhstan to Pavlodar Oil-Chemistry Refinery LLP and PetroKazakhstan Oil Products LLP to ensure energy security of the Republic of Kazakhstan and increase the export capacity.


Completion of works on the technological facilities allows transporting oil in reverse mode. From June 1, 2021, the capacity in the reverse direction is 6 million tons annually. As a result, the goal of the project has been achieved.