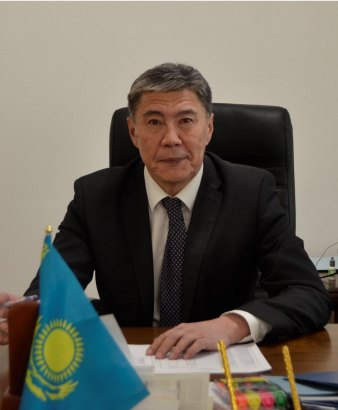 Nationality: The Republic of Kazakhstan
Education: Graduated from the Alma-Ata Institute of National Economy with a degree in Economics and planning of material and technical supply. Certified Public Auditor, certified in International Public Sector Accounting Standards. He obtained the following certification in internal auditing: «Professional internal auditor» (DipPIA, UK), «Certified professional internal auditor» (DipСPIA, UK).
Work experience: From 1991 to 2017, worked in various management positions in government agencies and the quasi-government sector.
From 2017 to 2021, was head of the Accounts Committee for Control over the Execution of the Republican Budget.
Since 6 October 2021, Head of the Internal Audit Service in JSC NC «KazMunayGas».