KAZAKHSTAN TO START NATURAL GAS EXPORTS TO CHINA ON 15 OCTOBER
17.10.2017
The Republic of Kazakhstan and the People's Republic of China signed a historic agreement in relation to the supply of 5 bcm of Kazakhstani natural gas over a calendar year. The National Operator, KazTransGas JSC, expects export revenue of approximately US $1 billion.
The sale and purchase agreement is entered into between KazTransGas JSC and PetroChina International Company Limited. Export supplies of natural gas are scheduled to begin as early as on 15 October. Natural gas will come from the fields in West Kazakhstan, as well as from the underground natural gas storage facilities of KazTransGas JSC. The point where the Chinese side will receive gas supplies is determined to be Khorgos border point.
It should be noted that the deal was preceded by an intergovernmental agreement between Kazakhstan and Uzbekistan on mutually beneficial cooperation in relation to natural gas transportation and transit, allowing gas transit from West Kazakhstan fields to the southern regions through Uzbekistan. This agreement will ensure both reliable supplies to the southern regions of Kazakhstan in the winter time and the exports to China. The agreement reached by the governments of the two countries give a new impetus to the relationship of the gas companies by making them functional and mutually beneficial.
"Diversification of transit and export routes for the transportation of Kazakhstani natural gas, and also an increase in exports are important strategic tasks set by the President of Kazakhstan. The Head of State noted that "to fully reveal the transportation and transit potential of the country, it is necessary to ensure the freedom of transit and to create new transportation corridors," said Kairat Sharipbayev, Vice President for Gas Transportation and Marketing at KazMunayGas JSC.
The work completed by the National Operator, KazTransGas JSC, fully complies with Kazakhstan's strategic plans in relation to the development of a new Eurasian logistics infrastructure. Supplies of Kazakhstani natural to China will promote the mutually beneficial relationship of the two countries, which is aimed towards creating a common infrastructure and establishing trade and transportation links between the countries in the Eurasian region.
KazTransGas JSC is the principal gas-energy and gas-transportation company in the Republic of Kazakhstan, which represents the interests of the state both on the domestic and foreign natural gas markets. The Company operates a centralized infrastructure for the transportation of marketable gas through its trunk pipelines and gas distribution networks, ensures the international gas transit, sells natural gas on the domestic and foreign markets, and develops, finances, builds and operates pipelines and gas storage facilities.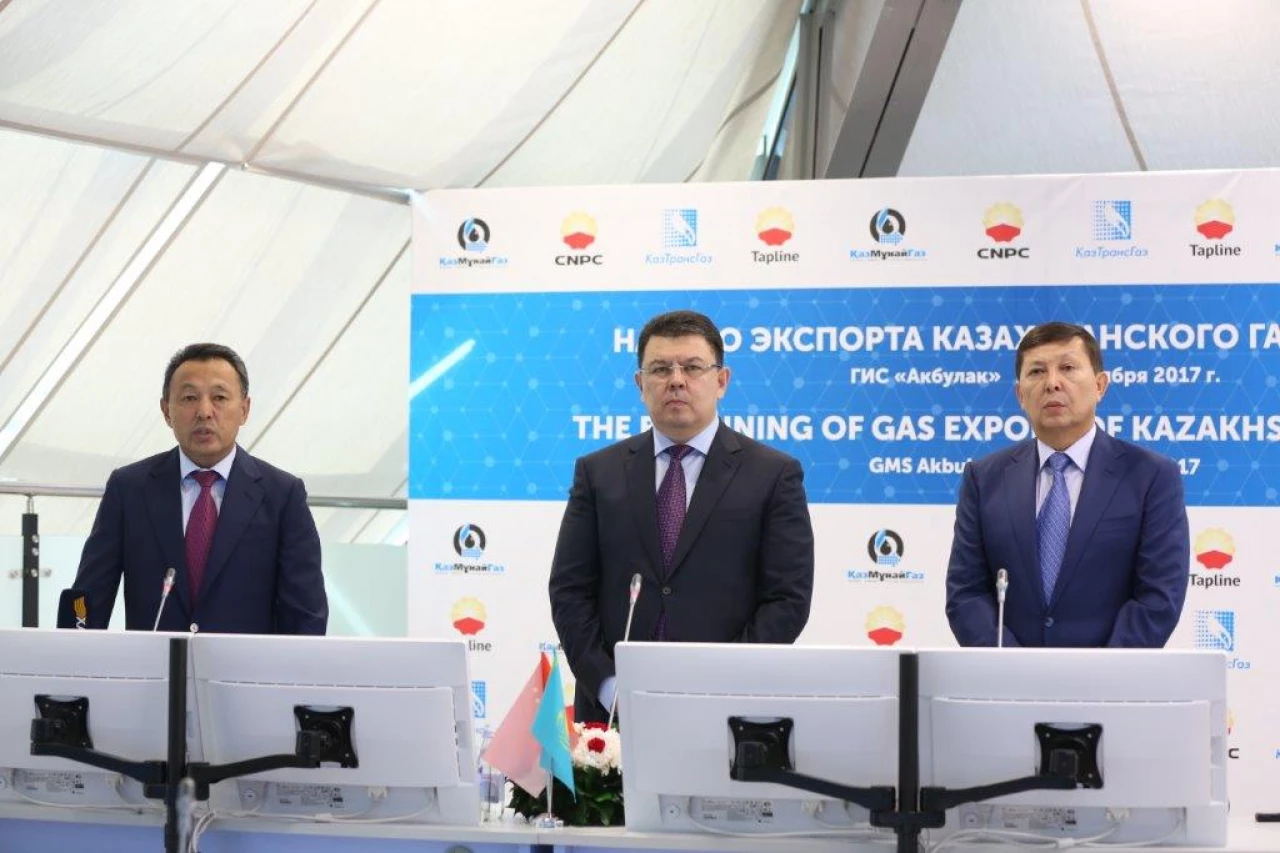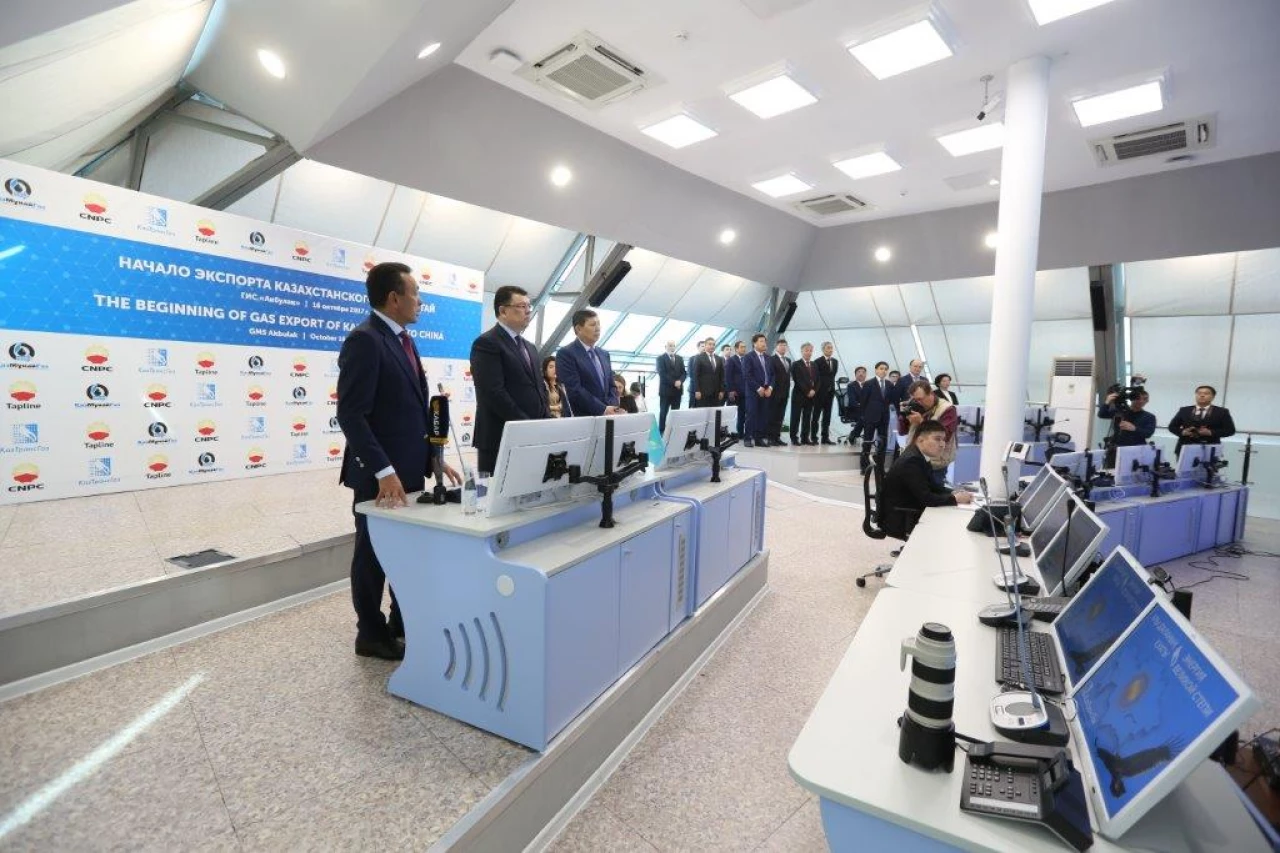 >