Kazakhstan Stock Exchange Awards KazMunayGas for the best corporate reporting
23.02.2023
Kazakhstan Stock Exchange JSC (KASE) awarded JSC NC "KazMunayGas" (KMG, the Company) for a number of achievements in transparency, corporate reporting and successful completion of its local IPO at the 2022 Awards Ceremony on 17 February 2023.
KMG won the Best 2021 Annual Report category for the non-financial sector and the Best 2021 Sustainability Report category. The Company focuses on the preparation of comprehensive and high-quality information about its operations, while striving to comply with international best practices in corporate reporting so that the stakeholders can better understand the Company's business and find reliable and useful information.
The Company was also awarded the Commitment to Transparency Certificate for proper disclosures in accordance with regulatory requirements and the Company's commitment to full and meaningful disclosure of its operations.
An important corporate event in the 2022 reporting year was KMG's historic IPO on KASE and AIX and its corresponding attainment of public company status, for which the Company was also recognised in the Successful Local IPO category.
"We are very grateful to KASE for presenting us with such valuable awards. However, I realise that the status of a public company even more urges KMG to disclose its operations in an objective and timely manner. We will continue to maintain high transparency and adhere to the best corporate standards," Marat Dikanbayev, Director of KMG's Finance Department, said.
The achievement of sustainability goals has become not only a global trend for modern companies but a real necessity for every employee in his or her everyday life.
"Not only does our Company follow this global trend, but we have identified 'Sustainable Development and Progressive Reduction of Carbon Intensity of Production' as one of our key strategic goals. Indeed, KMG often sets high standards in Kazakhstan in this area. For example, KMG was the first company to develop its own low-carbon development programme in Kazakhstan. Comprehensive coverage is also important for the promotion of sustainable development, which is why we present so extensively our ESG initiatives and related results in our sustainability report. We are very pleased that KASE appreciated our sustainability report," Aisha Turebayeva, Director of Strategy and Investment Portfolio Management Department, said.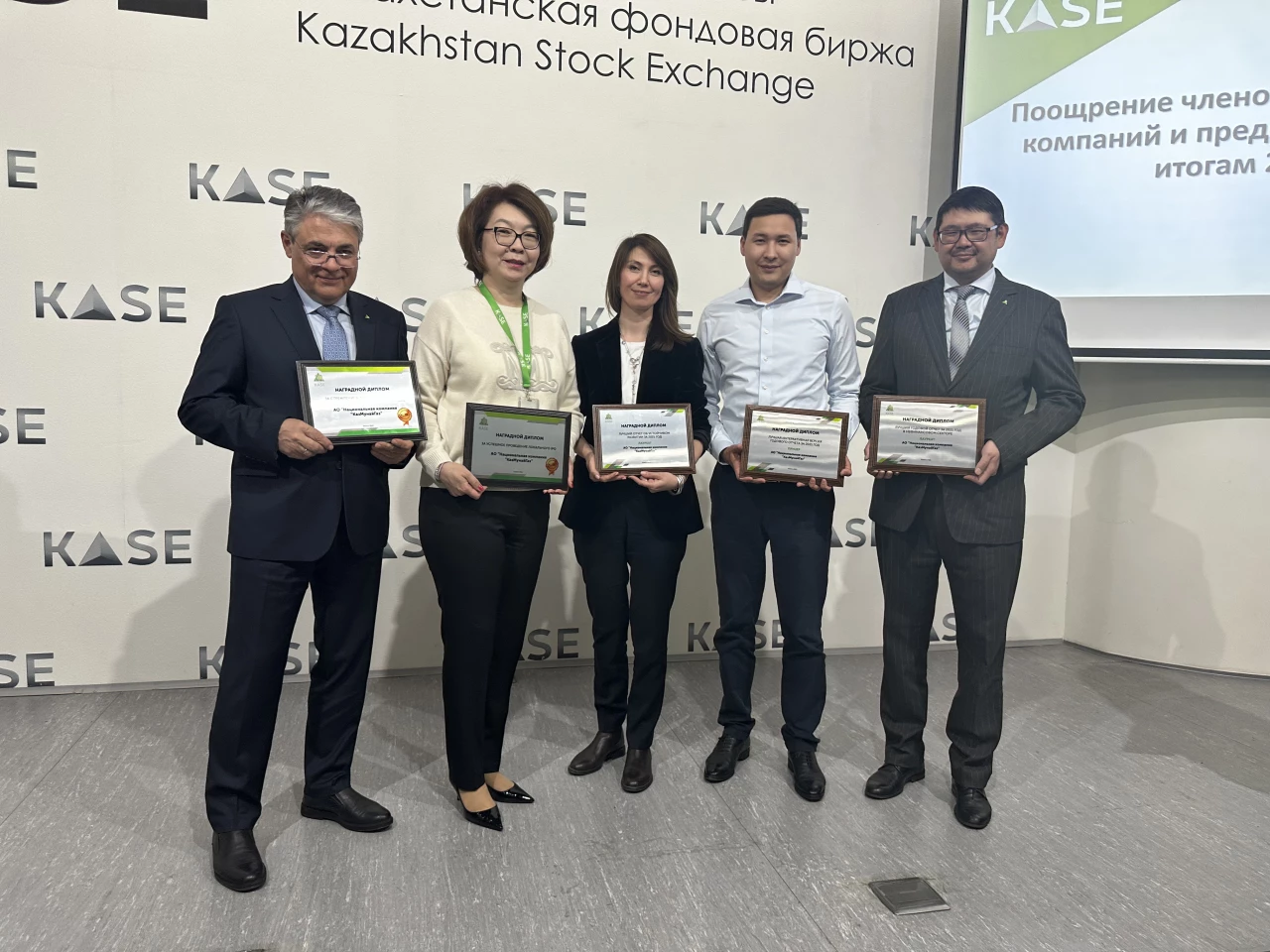 >