Head of KMG visits Desalination Plant at Karazhanbas Field
30.07.2022
On July 29, Magzum Mirzagaliyev, Chairman of the Management Board of JSC NC "KazMunayGas" (KMG), visited the desalination plant at Karazhanbas field during his business trip to Mangistau Region.
Let us recall that the plant built following the instruction of Kazakh President Kassym-Jomart Tokayev to solve the problem of drinking water shortages in the region was put into trial operation on 1 July. The plant located in Tupkaragan District of Mangistau Region currently produces 6 to 10 thousand cubic metres of treated water per day. It is expected to reach the output of 17 thousand cubic metres per day (such volume of treated water is produced by processing 42.5 thousand cubic metres of groundwater per day) in September.
During his visit, the Head of KazMunayGas criticised the contractors for slow implementation of the project stressing its particular social importance.
"The deadline for commissioning the groundwater desalination plant at Karazhanbas has changed due to the coronavirus pandemic and new geopolitical realities. It took project investors and contractors a long time to resolve project-related issues. These problems have now been solved and the plant is up and running. To fulfil the instruction of the Head of State to solve the problem of drinking water shortage, it is necessary to ensure the stable operation of the plant and the planned output of 17,000 cubic meters of treated water," the Head of KazMunayGas said.
The plant will make the field self-sufficient in terms of water supply. The company used to receive water from the Astrakhan-Mangyshlak water pipeline, now this Volga water will be used to meet the needs of the population.
Background:
Formation (ground) water is treated in settling tanks, further purified through filters and complex ultrafiltration, and then through reverse osmosis. The entire treated groundwater is used by the field for technical purposes reducing its dependence on water consumption from the Astrakhan-Mangyshlak water pipeline. Freed-up Volga water (equal to the amount of treated groundwater) will be used for the needs of the population of Mangistau Region. The facility has an area of 36,000 square metres and a production capacity of 17,000 cubic metres per day. It is currently the largest project of its kind in an oil field in Kazakhstan.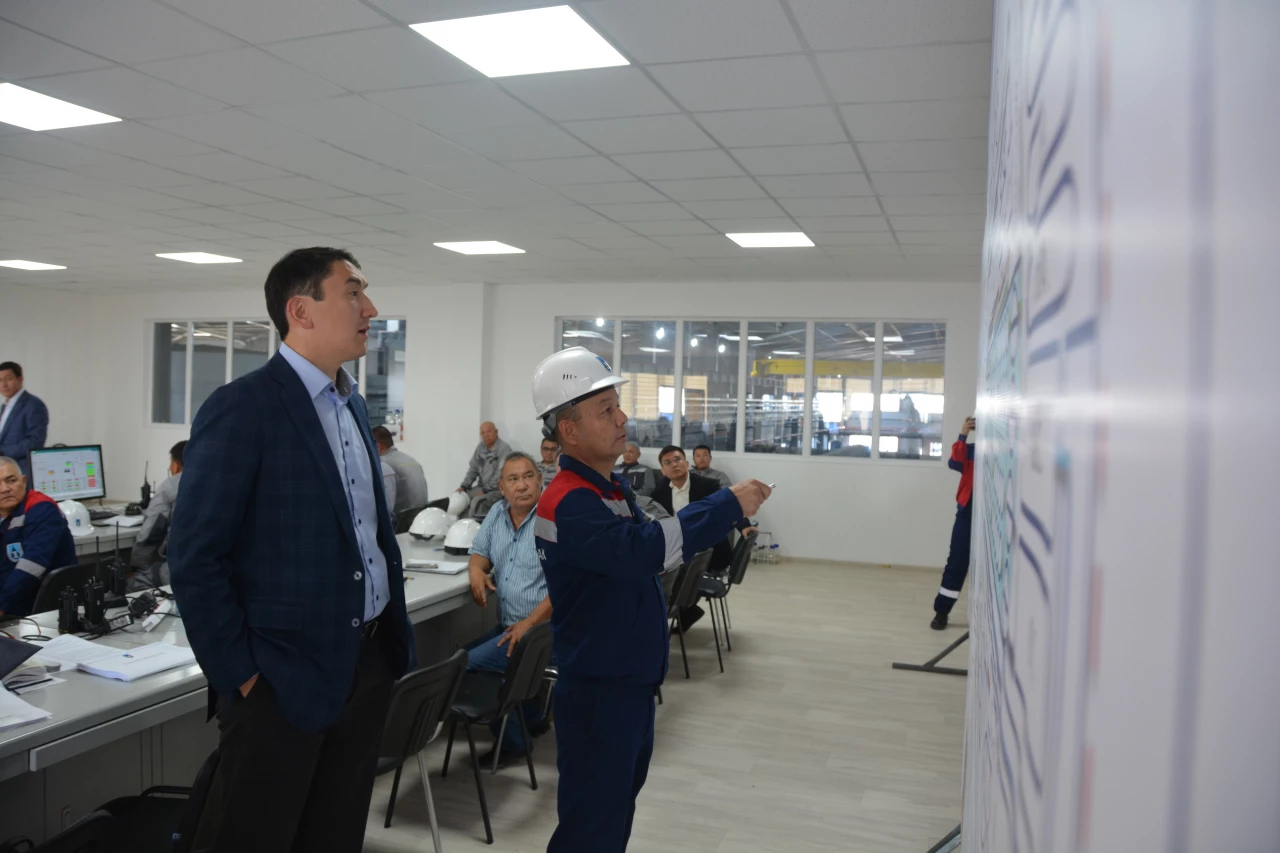 >