Head of KMG Holds Meeting on Implementation of President's Instructions Regarding Atyrau Refinery's Operation
16.07.2022
On July 15, Magzum Mirzagaliyev, Chairman of the Management Board of JSC NC "KazMunayGas", held a meeting on prevention of unscheduled downtime and incidents at oil refineries.
The head of the company, the heads of KMG's Refinery unit and domestic refineries discussed the implementation of the instructions of the President of the Republic of Kazakhstan, Kassym-Jomart Tokayev, given at an expanded meeting of the Government.
Mr. Mirzagaliyev noted that the refineries' operations had been repeatedly criticised by the President. At the extended meeting of the Government on 14 July, the Head of State highlighted the problem of oil product shortage in certain periods due to unscheduled downtime at the refineries.
"The refineries' management should not disclaim responsibility for incidents despite the complexity of the processes and, as in any operations, the ongoing risk of emergency situations. The heads of refineries should keep this issue under constant strict control and, at the slightest risk, immediately take appropriate measures as a priority," the Head of the company said.
The heads of Atyrau, Shymkent and Pavlodar Refineries reported on measures to prevent incidents and improve reliability of equipment. In addition, the refineries' management presented an analysis of operation incidents and downtime for 2020–2021 and the first half of 2022 to KMG's management. According to their data, 401 shutdowns were recorded at all three refineries in 2020–2021: 341 – at Atyrau Refinery, including 60 incidents; POCR – 13, including 10 incidents; PKOP – 47, including 11 incidents. The analysis did not include scheduled shutdowns of the refineries' units.
Based on the results of the meeting, decisions were taken and recommendations were made to strengthen measures to improve the reliability and stability of the refineries' operations. In addition, the need to continue improvement of the Procurement Rules for the refineries, and to ensure a guaranteed stock reserve of spare parts and consumables was noted.
For reference:
An incident is an emergency situation due to internal reasons of the enterprise's operations, which affects average monthly results of the production plan implementation.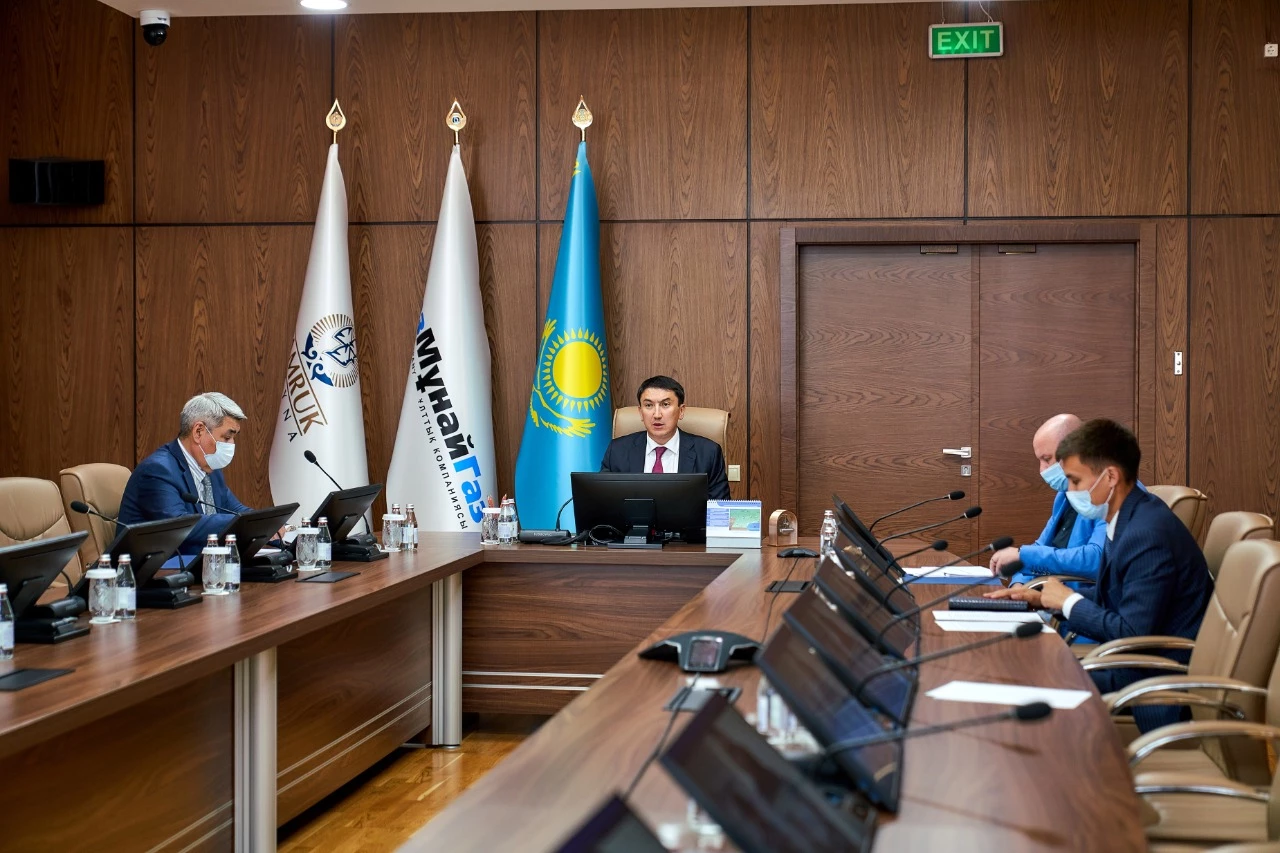 >