KMG's CEO checks on pre-commissioning of polypropylene plant in Atyrau region
07.06.2022
On 7 June, Magzum Mirzagaliyev, Chairman of KMG's Management Board, visited the integrated gas chemical complex (IGCC) under construction for the production of polypropylene in Atyrau region.
Mr. Mirzagaliyev checked on the progress of IGCC pre-commissioning and visited the main facilities of the complex, specifically, the propane tank farm, propane dehydrogenation and propylene polymerisation unit, finished product storage warehouse, central plant laboratory and central control room.
During the visit, KMG's leader noted the significant progress of the project.
"The project for the construction of the integrated gas chemical complex is under special control by the Head of State and the Government as well as under close public scrutiny," Mr. Mirzagaliyev said during a working meeting at KPI LLP.
Currently, the overall progress of the IGCC project is 99.20%. The main construction works have been completed, site improvement is underway.
The 500-thousand ton polypropylene production complex will be KMG's flagship project and will make it possible for the company to carry out higher-level hydrocarbon processing. The project operator is KPI Inc.
On top of that, Mr. Mirzagaliyev visited the Atyrau Refinery (AR) during the trip. The enterprise leaders presented current results of the Tazalyq project. The project involves upgrade of the refinery's wastewater treatment units, and reclamation of 860 ha of evaporation fields. The Chairman of the Management Board was informed that as of today the first-phase construction-and-assembly works on the wastewater treatment units had been finished by 73%. The project is scheduled for completion in December 2023.
The business trip ended with a working meeting held in the office of Embamunaigas JSC (EMG). EMG's management provided KMG's leader with the results of integrating the Digital Oil Field system into their operations. The project provides real-time monitoring of processes at sites (production management, transport monitoring, effective use of special equipment, etc.).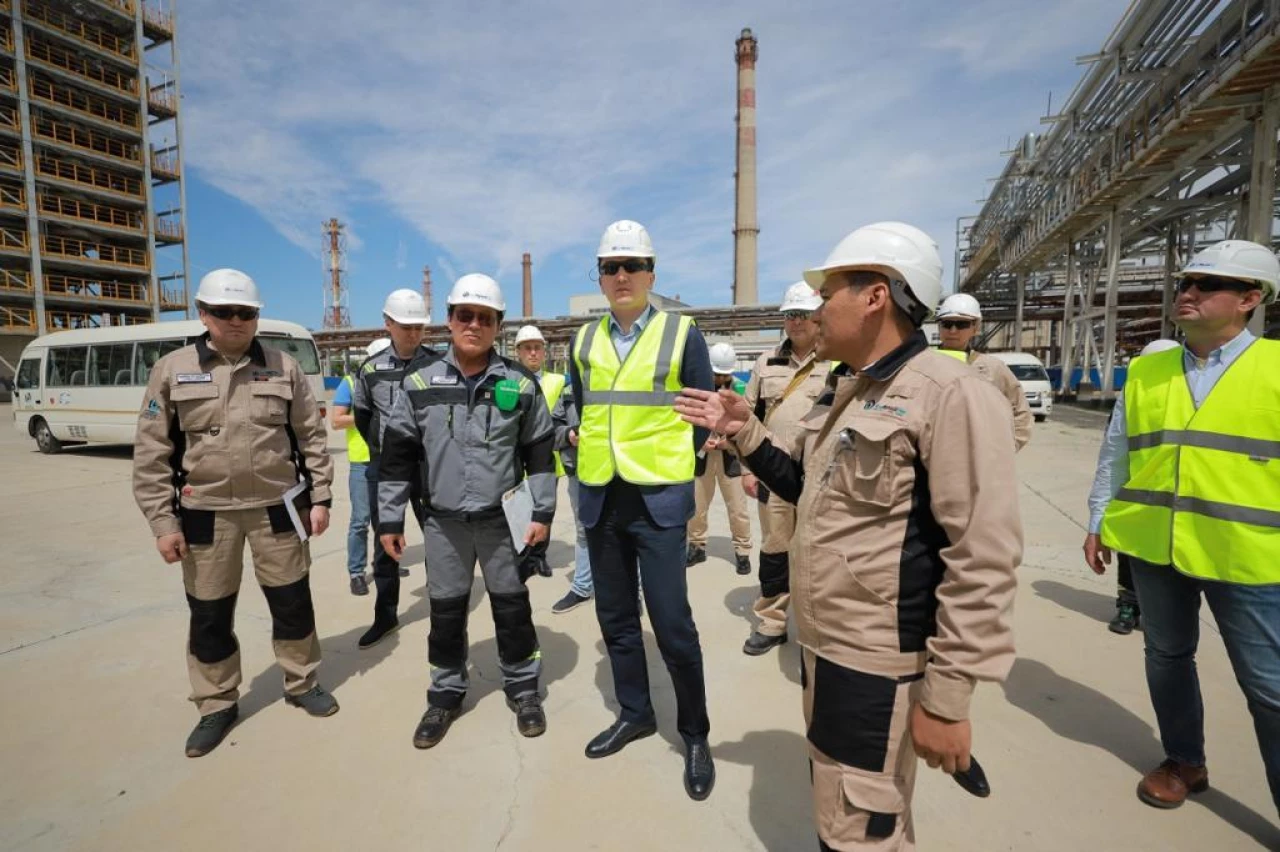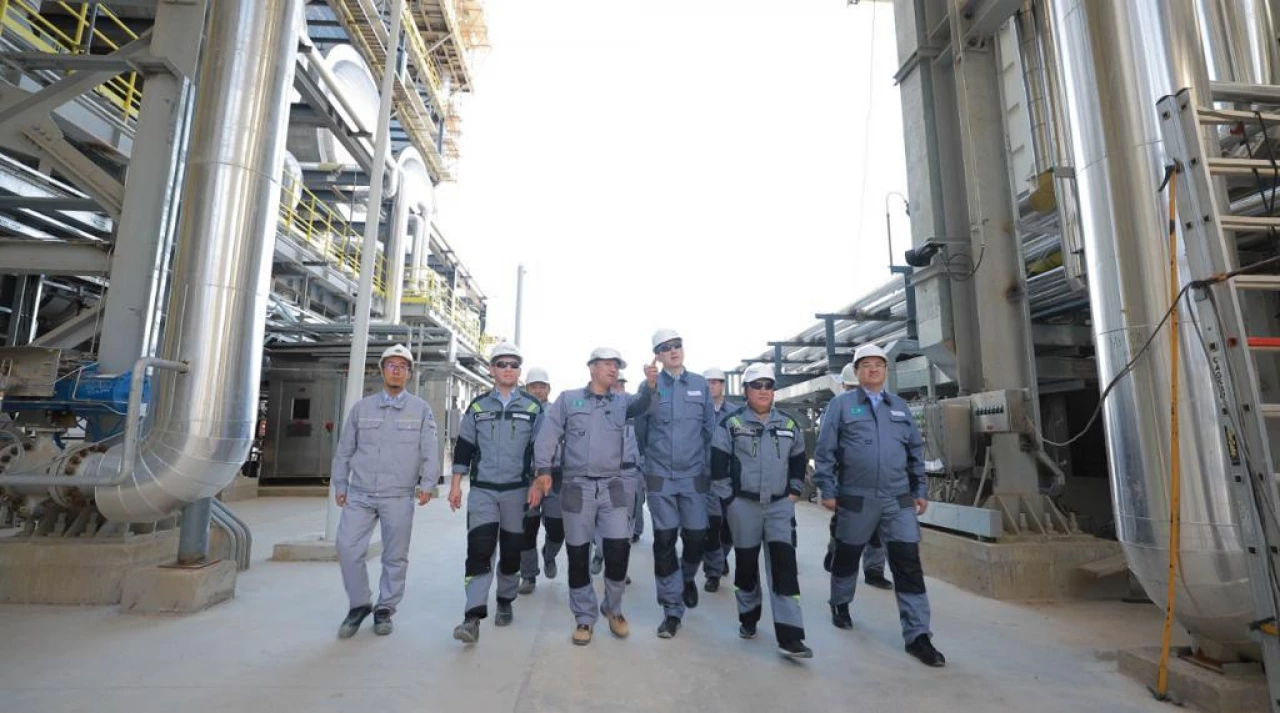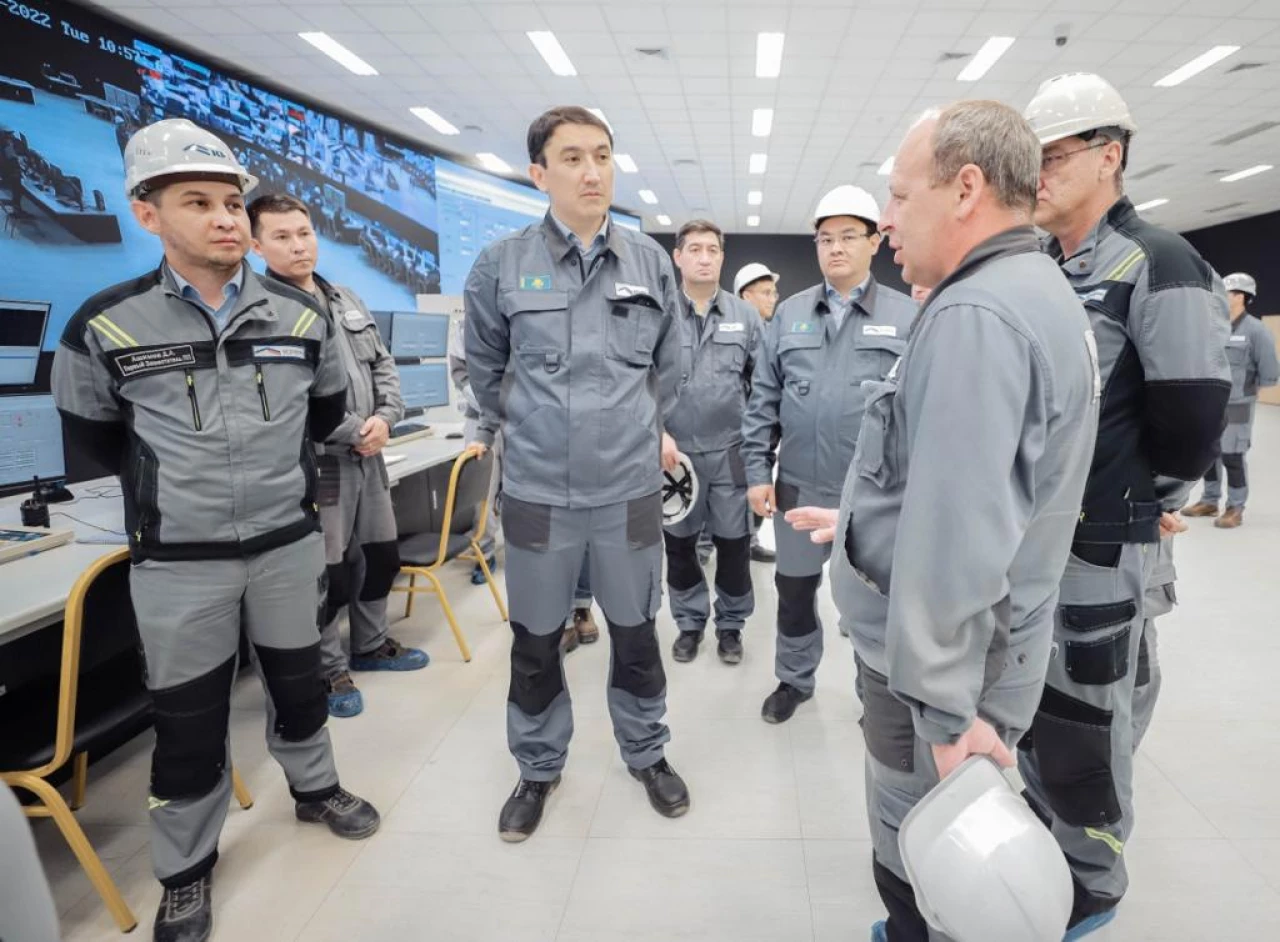 >