Gas Chemical Complex under Construction Getting Ready for Commissioning
18.11.2021
One of the largest country projects, the polypropylene plant of KPI Inc. LLP in Atyrau Region with a capacity of 500,000 tonnes, has accepted nitrogen and dry compressed air as part of preparation for commissioning.
Pursuant to the design scheme, technical gases will be supplied from the cryogenic nitrogen plant and the air drying and compression unit built by Air Liquide Karabatan Tech Gases, a joint venture of JSC NC "KazMunayGas" and Air Liquide.
Acceptance of dry compressed air and nitrogen is a critical stage of pre-commissioning. Dry compressed air ensures the operation of the process control systems and metering and control instruments. It is also used for blowing and pressure tests of pipelines and vessels and ensures the operation of presses and pneumatic tools.
Gaseous nitrogen is used as an inert gas in the processes preceding raw stock intake, for blowing and pressure tests of pipelines and vessels, in emergency shut-down and fire-fighting systems, as well as in polypropylene safe storage and pneumatic transport systems to prevent generation of an explosive mixture with air.
Furthermore, final preparatory works for natural gas intake (final circuit tests, testing and blowing of natural gas lines, flare header preparation) and individual testing of the boiler plant equipment are simultaneously under way.
It should be reminded that last summer the plant received electric power in its main step-down substation, and later primarily desalted, demineralised and service water was supplied by Karabatan Utility Solution LLP.
Thus, the plant is completing acceptance of all the utilities required for commissioning and for subsequent launch and production.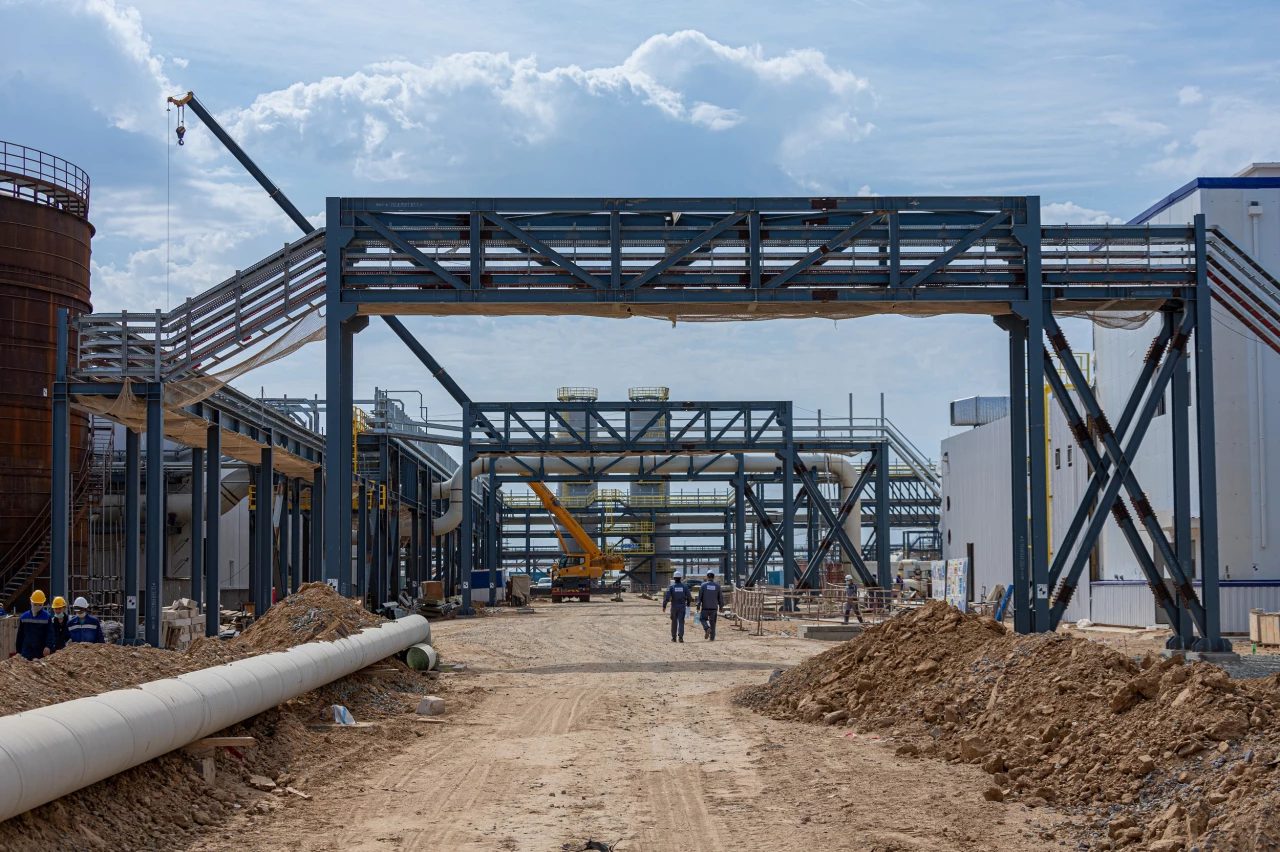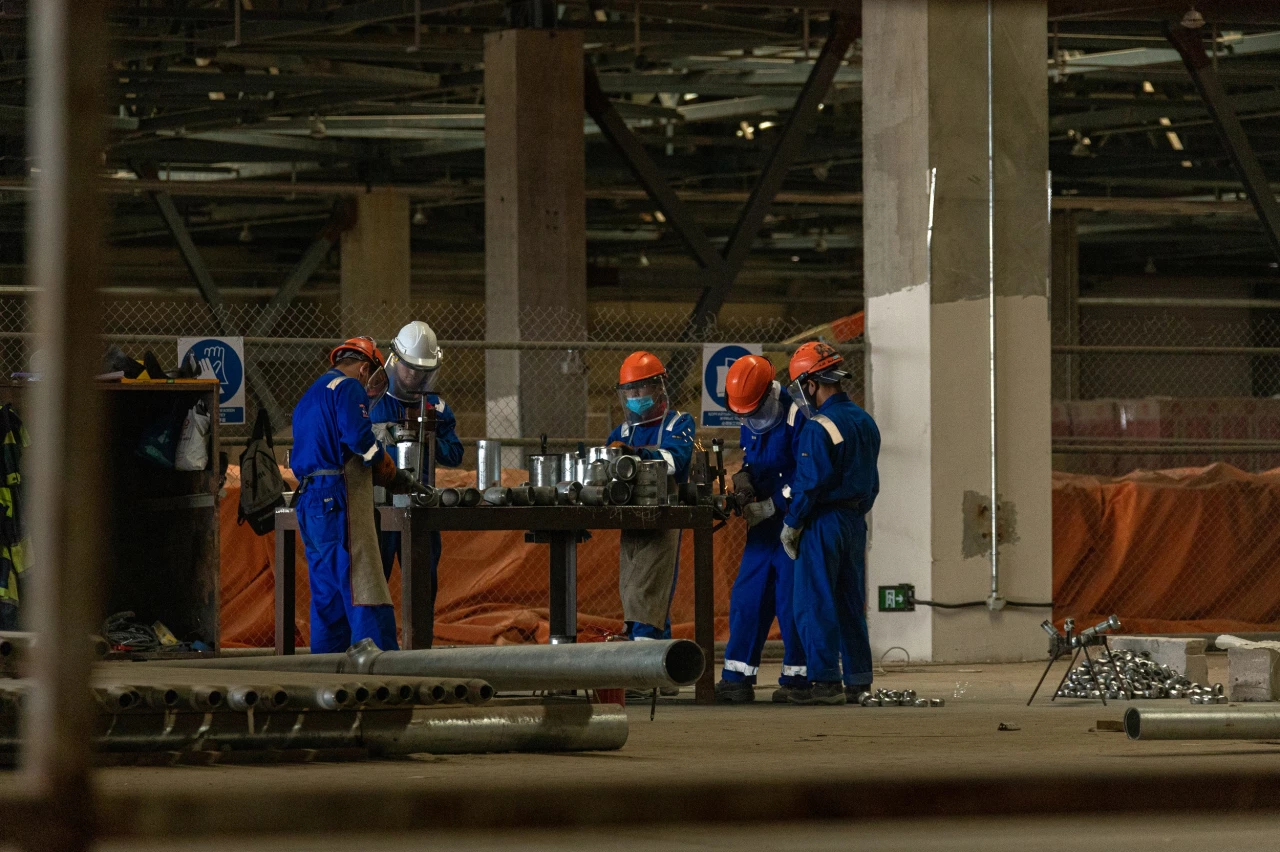 >