"We Take Pride in Being Oilmen!" JSC NC "KazMunayGas" Congratulates Oil and Gas Industry Workers
03.09.2021
The first Sunday of September is traditionally celebrated in Kazakhstan as the Oil and Gas Industry Workers' Day. It is a professional holiday for a wide range of oil and gas specialists − geologists and drillers, developers and constructors, transport workers and technologists − all those who have cast their lot with the oil and gas industry.
On the eve of the holiday, KazMunayGas held a special on-line event, where the KMG Group's workers took part. On the occasion of this memorable date, honoured workers of the oil and gas industry were awarded special badges and certificates of commendation.
"From the bottom of my heart, I offer congratulations to all my colleagues on our professional holiday! For the 30 years of Independence, the oil and gas industry has gone a long way forward, and has become one of the national economy drivers. Everyone who works in Kazakhstan's oil and gas sector makes a considerable contribution to the country's development. It is not easy to be an oil worker. This occupation requires courage and diligence. I would like to take this opportunity to say thank you to all who work in Kazakhstan's oil and gas industry. We can take pride in being oil industry workers!" said Alik Aidarbayev, Chairman of the Management Board of JSC NC "KazMunayGas".
Aisha Yeleussinova, 3rd grade commercial oil operator of the oil processing and pumping shop in Zhetybaimunaygas Production Department of Mangistaumunaigaz JSC, was among those awarded.
"I have been working in the oil and gas sector since 1984. I would like to congratulate all oil and gas workers on their professional holiday. I am very grateful for this high distinction. Let me wish everyone health, happiness and welfare," Aisha Yeleussinova said.
The oil and gas industry is the leading sector of Kazakhstan's economy, which accounts for a considerable part of the country's tax revenues and export receipts. It is also a sector of interest for most of direct foreign investments.
Importantly, National Company "KazMunayGas" produces 25% of oil and gas condensate and 15% of natural and associated gas in the country. Fifty-six percent of Kazakh oil goes through its trunk pipelines. Its share of oil refined by all Kazakh refineries is 81%.
The KMG Group is composed of KazTransOil, Ozenmunaigas, Embamunaigas, Karazhanbasmunai (50%), Mangistaumunaigaz (50%), JV Kazgermunai (50%), Kazmortransflot, Pavlodar Refinery, Atyrau Refinery, PKOP (50%), Caspi Bitum (50%), and other companies.
In the first six months of 2021, KMG's enterprises produced 10.7 million tonnes of oil, 4.1 billion m3 of associated and natural gas, transported 36.9 million tonnes of oil and 46.4 billion m3 of gas. KMG's refineries processed 9.7 million tonnes of raw hydrocarbons.
The company is one of the largest employers, with its personnel numbering over 60,000 people.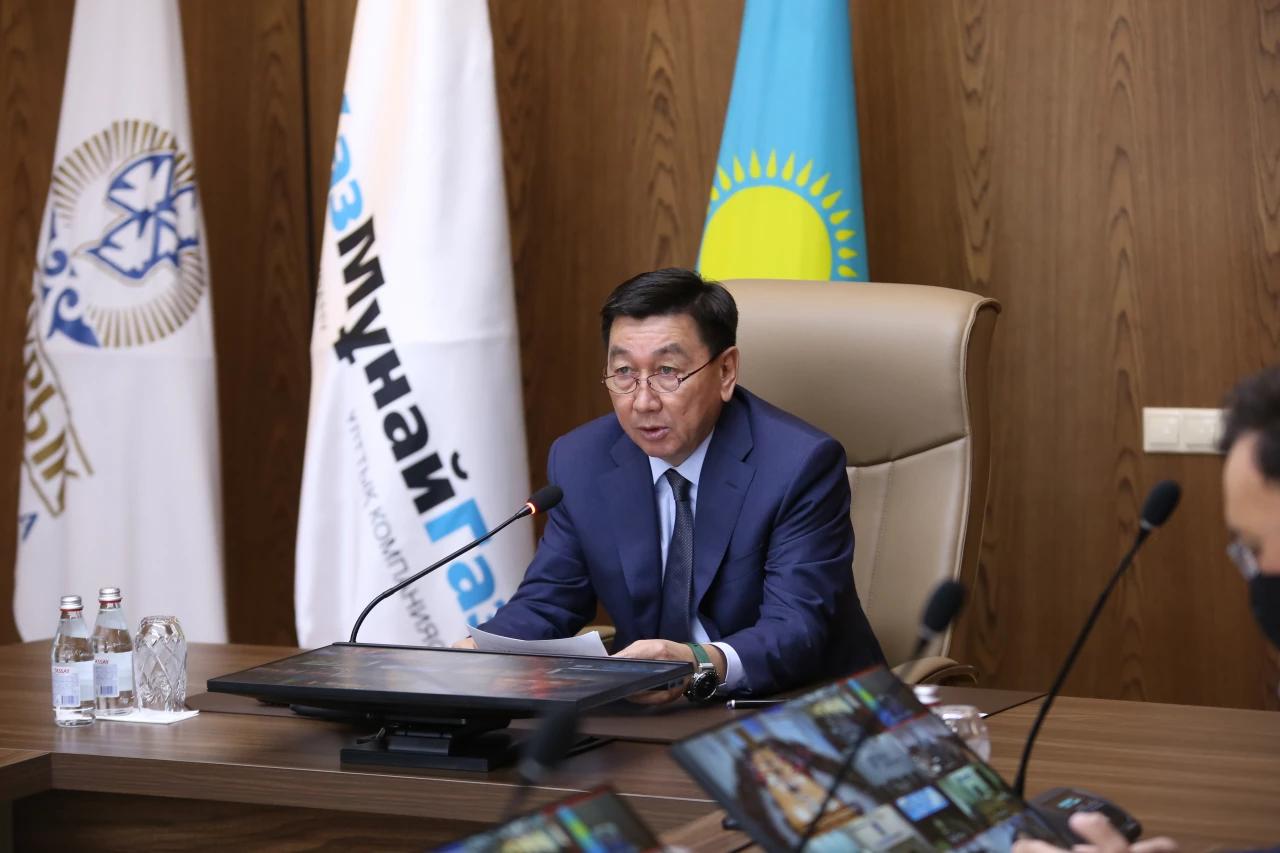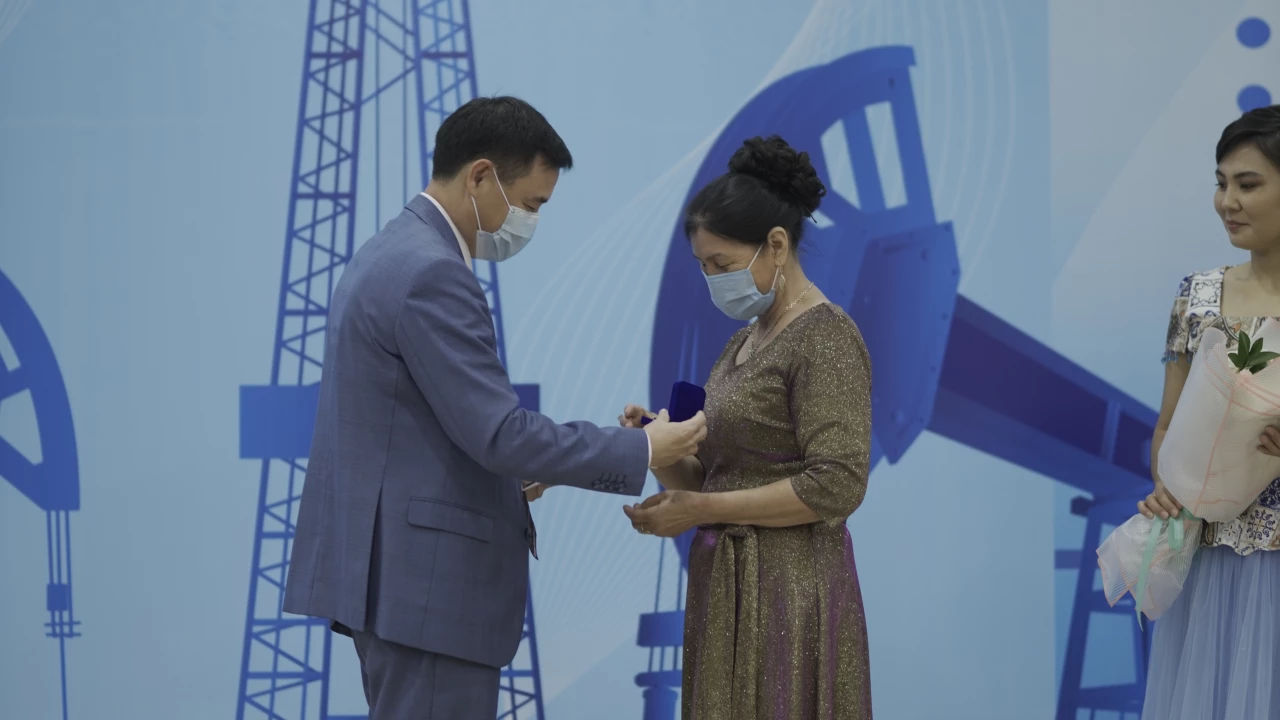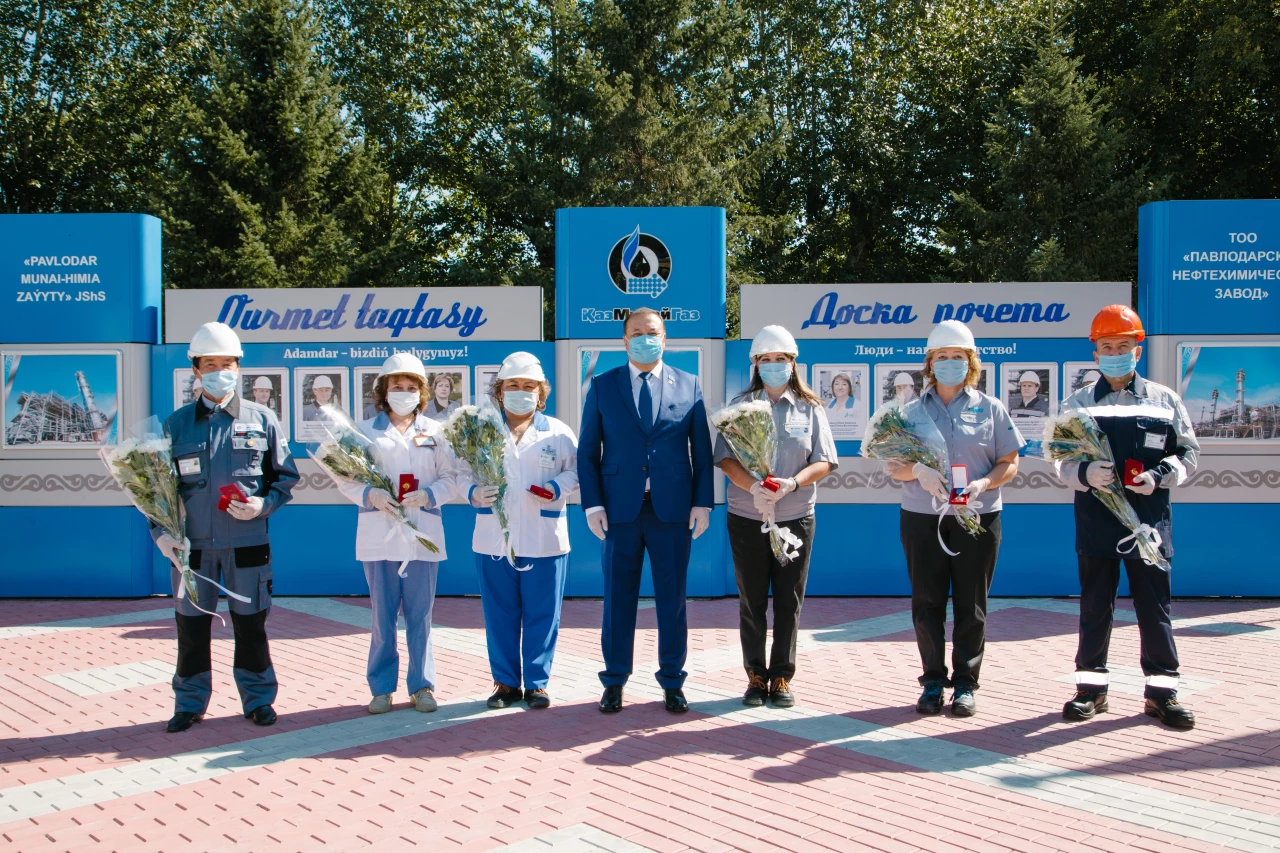 >