National operator POL "KazMunaiGasOnimderi" 5 years old
04.05.2014
Exactly 5 years ago, April 28, 2009, sales in the retail market of petroleum products, a new company, acting on behalf of the state as a national operator. "The first anniversary of the formation of LLP "KazMunaiGasOnimderi" celebrated in a special way.
Bright sunny day staff LLP "KazMunaiGasOnimderi", armed with shovels and watering, planting trees in the park within the Complex roadside service "KazMunaiGas". Literally one hour grew up here alley own company. "Now within the complex has become even more beautiful - poplars, pines and willows will grow and delight residents and visitors.
Roadside service complexes were built according to the order of the Prime Minister of Kazakhstan on the highway Astana - Petropavlovsk: 7 km at the exit from Astana, 97 km near p.Akkol and 223 km at the entrance to g.Schuchinsk. LLP "KazMunaiGasOnimderi" acted as a pioneer in the construction of such facilities. Roadside camping include gas stations, tire mounting facilities, hotels, cafes, service stations, parks for recreation. "These objects are executed at the level of world standards and have no analogues in Kazakhstan.
"Company on a permanent basis is working to expand retail network in all regions of the Republic of Kazakhstan and the improvement of technical equipment of their production facilities.
Thus, in the period from 2009 to 2014 was built 117 gas stations (including gas stations 6) reconstructed 53 gas stations, major repairs on the 198 gas stations, oil depots in Ust-Kamenogorsk and Karaganda. The modernization of network stations were performed redevelopment operator buildings, improved working conditions for the staff filling stations, increased range of related services. "All this has a positive effect not only on the increase in sales volumes of petroleum products, but also on customer loyalty, reliability and stability of the image.
The company constantly applies advanced technology and modern methods of work. The company's work over the years has been awarded various prizes and awards. In particular, the recognition united Kazakhstani operator of retail sales of petroleum products came from the republic - the Company received a prestigious international award in the field of quality "Arch of Europe" in the category "Gold" at the international conference «International Arch of Europe Award» in Frankfurt, and one of the gas stations "KazMunaiGas" became the winner of the international contest "Best gas station in 2011" among stations located throughout the CIS and Baltic countries.
As the Chief Executive Officer (Chairman of the Board) LLP "KazMunaiGasOnimderi" Gennady Morozov - "Achievements of the company for 5 years of activity - this contribution and merit of each employee. "Thanks to the coordinated work of the past three years, we have won a victory and confidence in the Kazakh competition "Choice of the year number one in Kazakhstan" in the category "retail network number 1", "Fuel number one."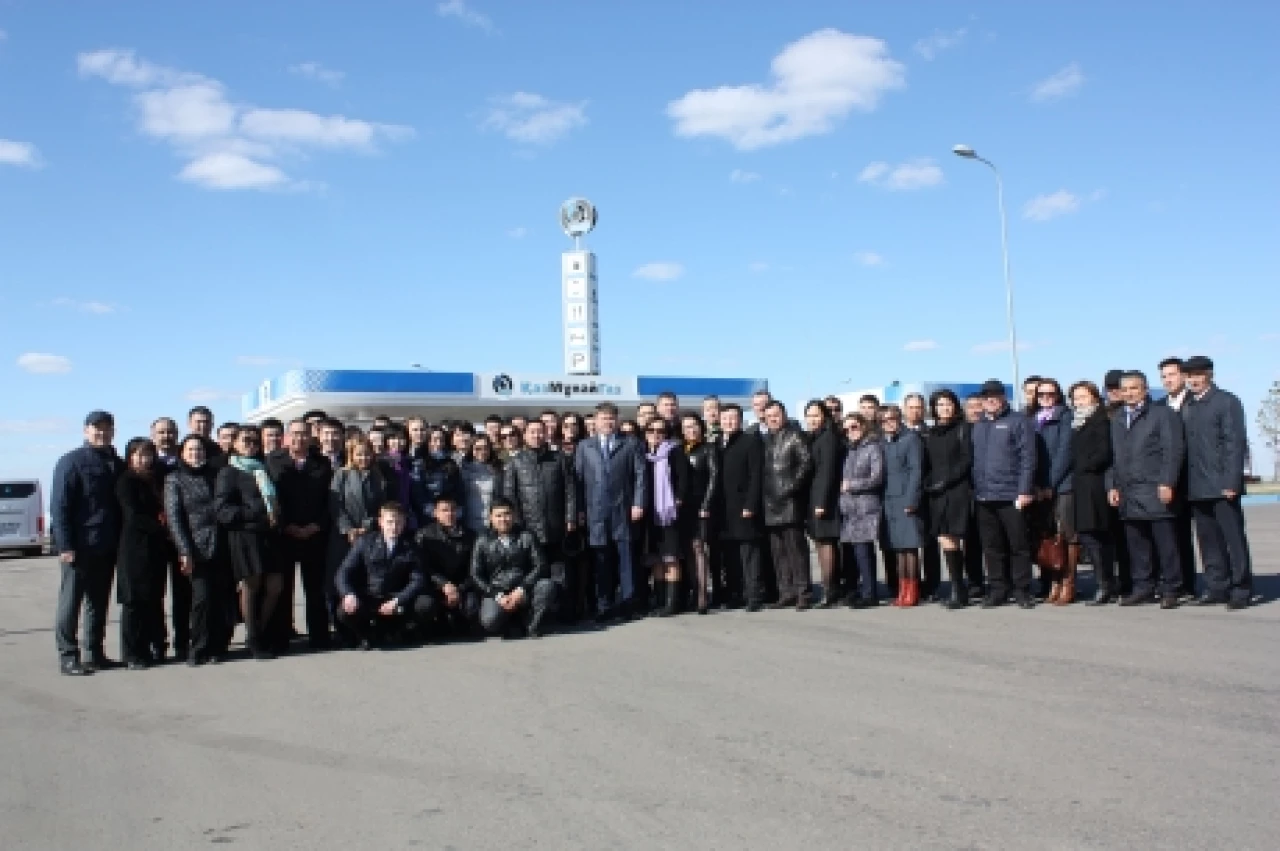 >