Petrochemical Polypropylene Complex in Atyrau Region Will Initially Make Six Product Grades
15.10.2020
"After start-up of the Integrated Gas Chemical Complex (hereinafter – IGCC) in 2021, it is planned to launch production of such polypropylene grades as films and sheets, raffia sheets, fibres, fibre board and cast film," Bolat Abdualiyev, Managing Director for Technology of Kazakhstan Petrochemical Industries Inc., said at the 7th International Online Conference "Downstream Caspian and Central Asia".
The design capacity of the complex is 500,000 tonnes of products per year, including dozens of polypropylene grades required for the production of packaging materials, household goods, fibres, threads, medical products, pipes, furniture etc.
"For example, a homopolymer can be used to make components for cars, including seat parts, dashboards, air filter housings, fuel system elements and much more," B. Abdualiyev said during his speech.
To date, the IGCC construction is 77% complete: design is completed, equipment manufacture and delivery are 70% complete, construction and installation works are 46% complete.
The online event also addressed the digital solutions applied at oil refineries in Kazakhstan. Thus, the implementation of the linear programming system and dedicated Spiral software has saved 530 million tenges of operating expenses at the Atyrau Refinery. This was reported by Mariyam Igissenova, Head of Planning and Automation Unit of the Oil Refining and Petrochemistry Department of JSC NC "KazMunayGas". Savings from the transformation of the production planning process at the Pavlodar Refinery have amounted to 270 million tenges. Additionally, the refining depth has been increased and losses have been cut.
The KMG Group also presented the following subjects at the conference: "Development of polyethylene production in the Republic of Kazakhstan", "Experience of repairs during quarantine at Atyrau Refinery", "Process efficiency management at RK Refineries".
The Downstream Caspian and Central Asia Conference is the industry's largest downstream event in the region. It is attended by representatives of all refineries and petrochemical plants, technology and engineering providers from all the countries of the region. More than 30 employees of KMG and its subsidiaries took part in the online event.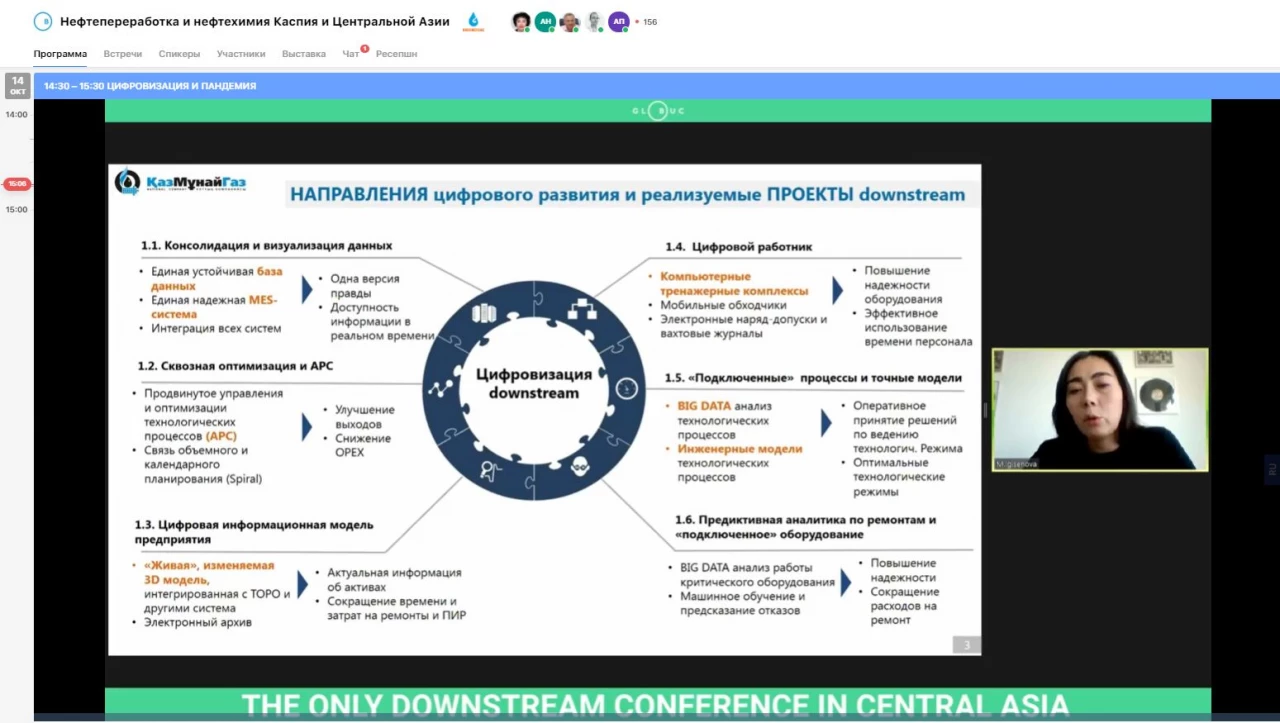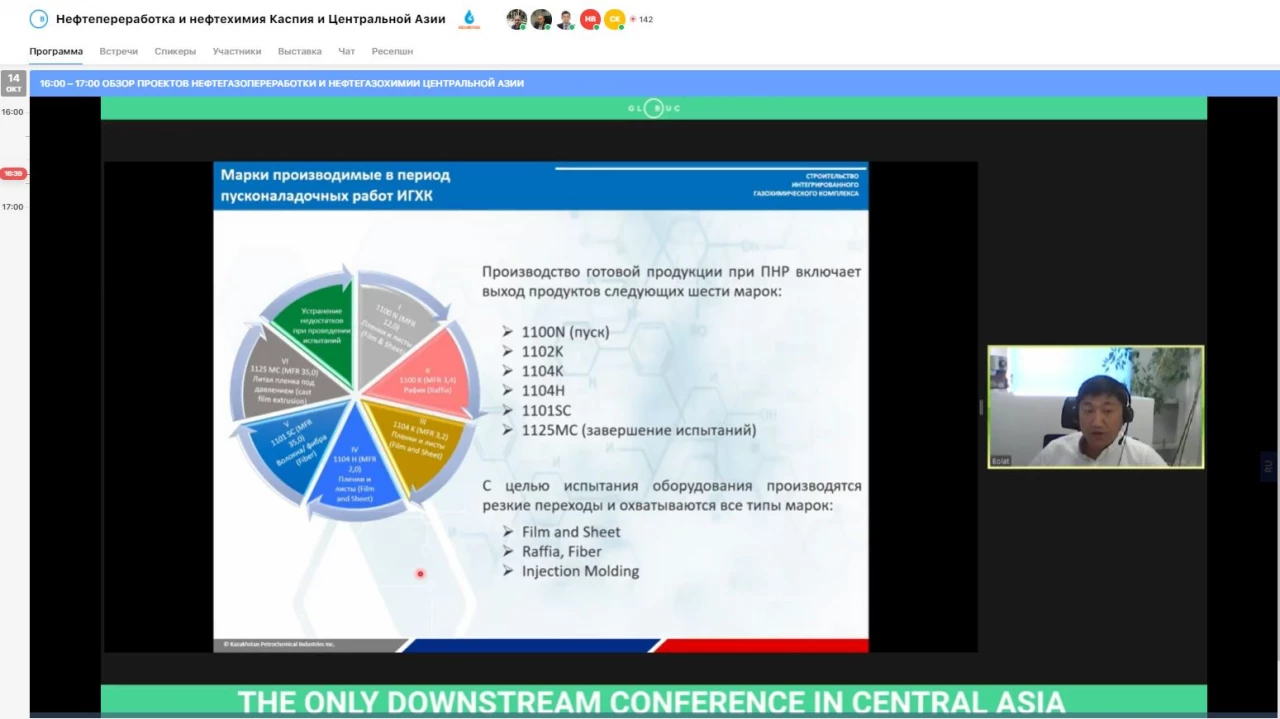 >