New KMG Camps to be Built in Aktobe Region before the End of the Year
24.07.2020
On 23 July 2020, Alik Aidarbayev, Chairman of the Management Board of JSC NC "KazMunayGas" (KMG), during his working visit to Aktobe Region, met with Ondassyn Urazalin, Head of the region. They discussed issues related to the fight against the coronavirus disease at KMG enterprises and the measures being taken to prevent its spread. A. Aidarbayev noted that the Company had preserved jobs and remunerations in the region in spite of the negative impact of market conditions.
"KazMunayGas has always positioned itself as a socially responsible company, and we will keep following our course by being actively engaged in the life of the region. We hope that the fruitful cooperation with the region akimat for the benefit of the population will go on," KMG's CEO stated.
It was noted that LLP Kazakhturkmunay had been supplying natural gas to the residents of Zharkamys village (Baiganin District) at no charge since 2007, and LLP KazakhOil Aktobe annually provided sponsorship support to those residing in Zhagabulak, Kemershi, and Birlik settlements near Alibekmola and Kozhassai fields.
In Aktobe, A. Aidarbayev held a meeting with the CEOs of subsidiaries – LLP Kazakhturkmunay, LLP KazakhOil Aktobe, and LLP Urikhtau Operating – where he positively evaluated their production and economic performance. He also mentioned the stable coronavirus situation at the fields thanks to the sanitary and epidemiological measures implemented in due time.
To check out the situation at the sites, A. Aidarbayev visited the Company's production facilities in the region. During the trip to Karatobe South and Laktybai fields, KMG's CEO and the Aktobe Region Akim laid the foundation stone for a new camp. It should be noted that the production personnel currently live in accommodation wagons built for temporary use during the pilot operation of the Karatobe South and Laktybai fields.
"KMG has to solve several problems, which include ensuring uninterrupted operations. Therefore, in spite of the difficult economic situation, the Company does its best to improve the social amenities for oil workers and to provide the most comfortable conditions for those on shift," highlighted A. Aidarbayev.
As noted by Talgat Issayev, General Director of LLP Kazakhturkmunay, canteens, health posts, a gym, and utility premises would be built in addition to accommodation units. Special attention is being paid to the safety of employees. Buildings are connected with transit corridors. The entire territory will be furnished with passes, pavements, plants, and lighting. The construction is to be completed before the end of the year.
Another visit was paid to the gas refinery at the Kozhassai field. The raw material base has been efficiently used, the volume of refined associated petroleum gas has increased, and air emissions of hazardous substances have been significantly reduced since the refinery was commissioned, which has had a positive effect on the region's environment.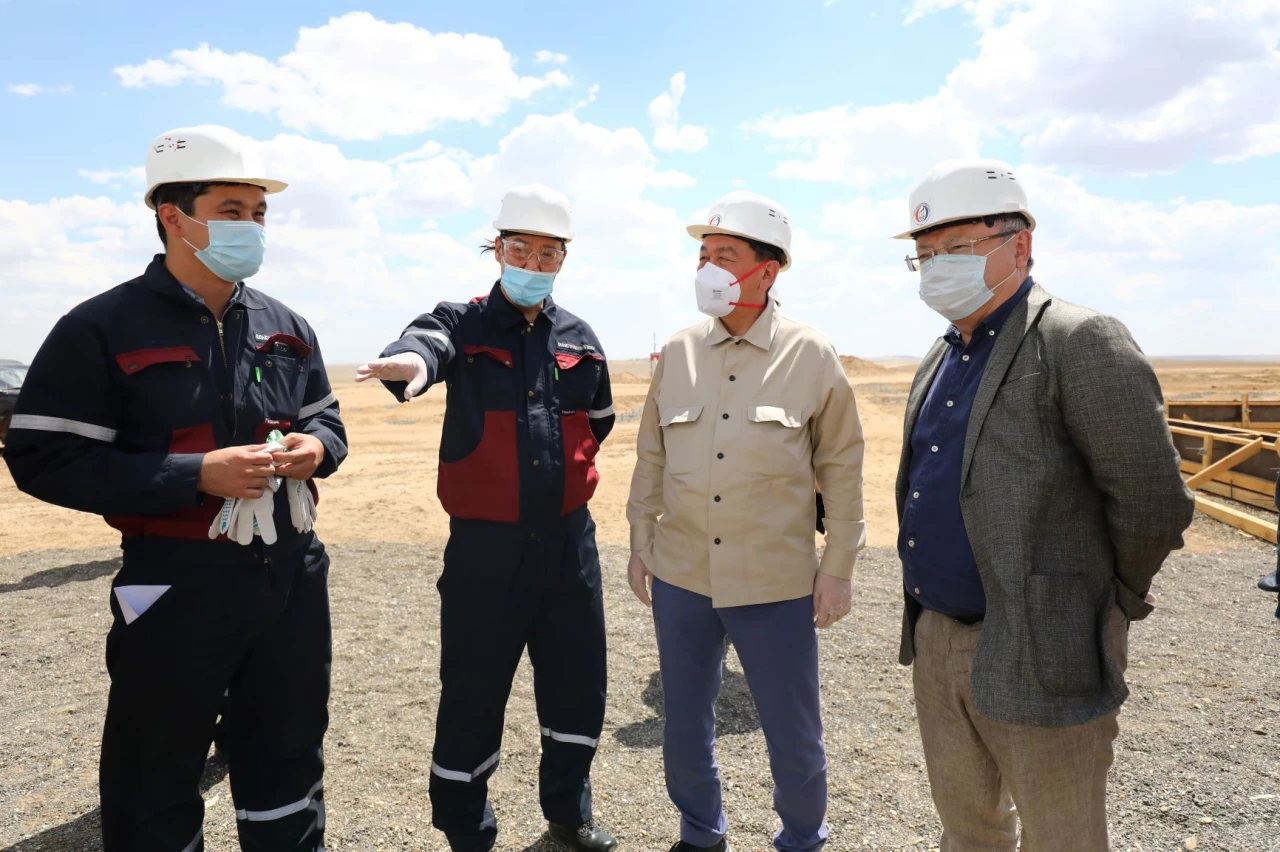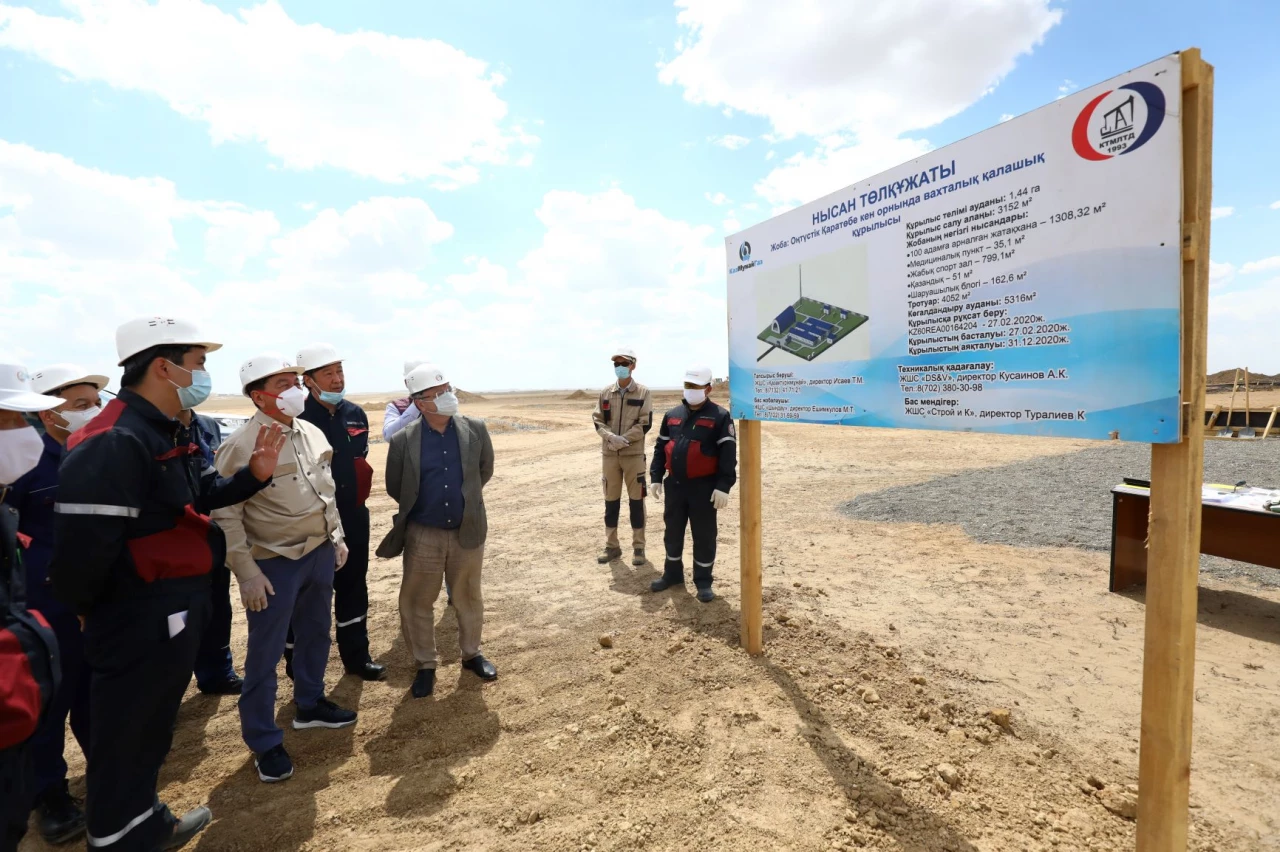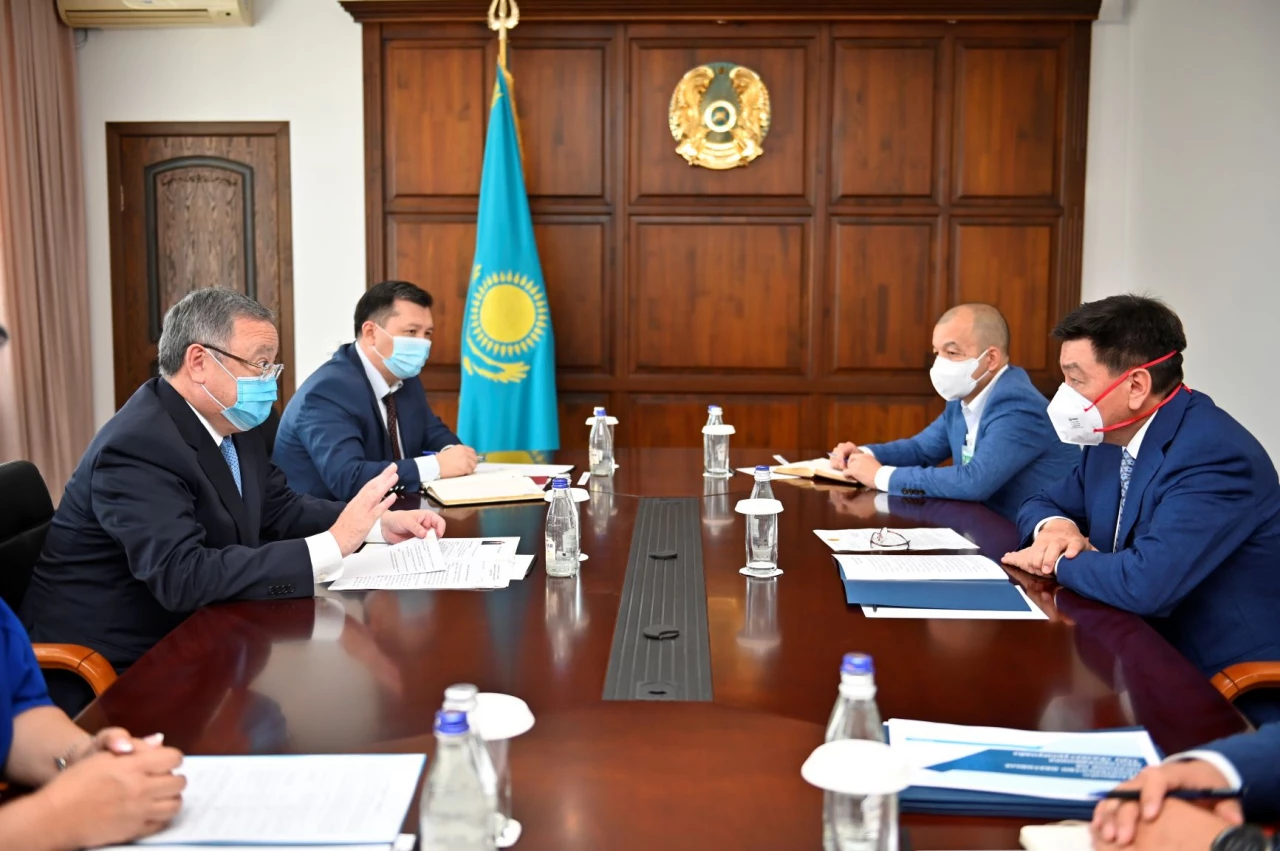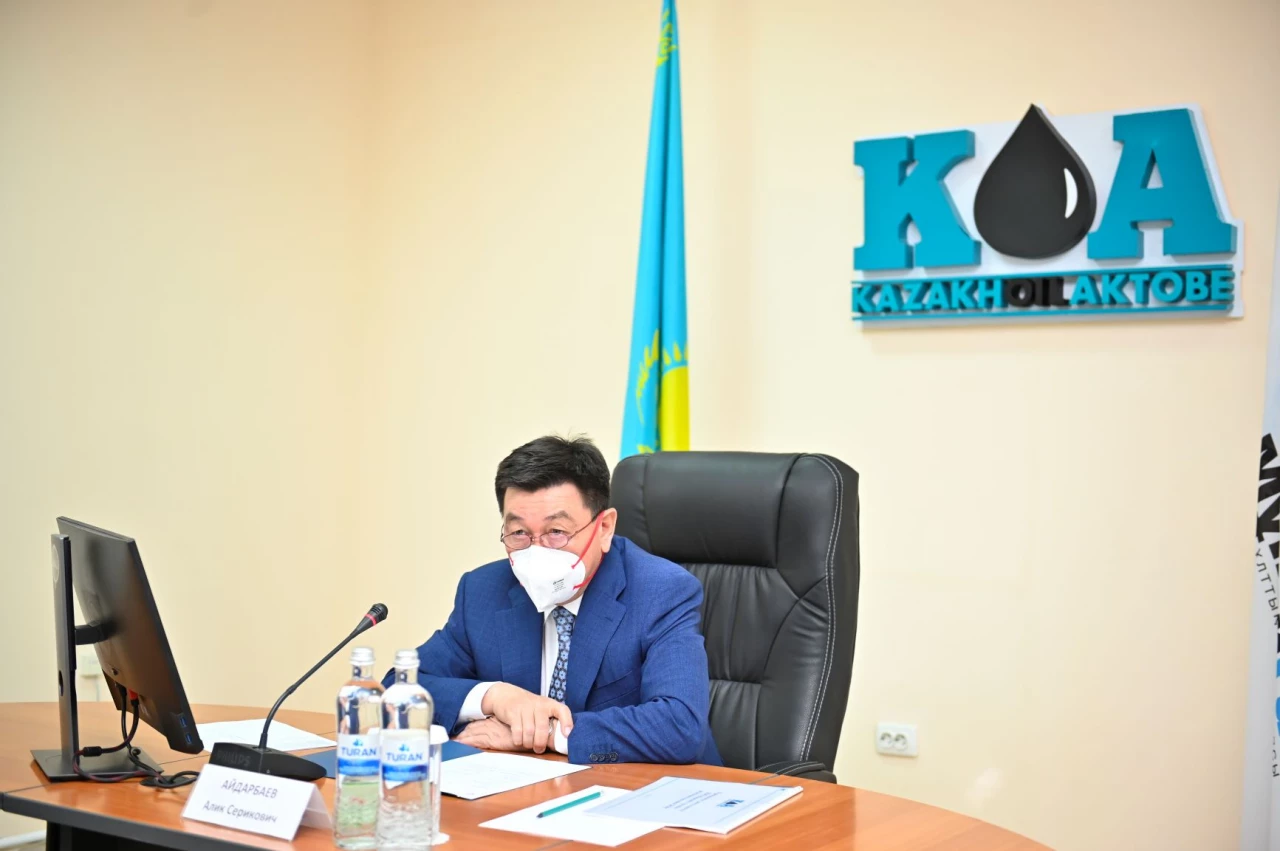 >