Prime Minister of the Republic of Kazakhstan A. Mamin Visits JV CASPI BITUM LLP
17.07.2019
On 16 July 2019 the Prime Minister of the Republic of Kazakhstan Askar Mamin paid a working visit to JV CASPI BITUM LLP (Aktau Bitumen Plant). The plant was built within the framework of the 2010-2014 State Program for Boosted Industrial-and-innovation-based Development of the Republic of Kazakhstan in order to satisfy the road-construction industry requirements for high quality road bitumens.
The Aktau Bitumen Plant was commissioned in December 2013 and is capable of processing up to 1 MMtpa of oil from the Karazhanbas field, which, owing to its technical properties, is the optimal feedstock for producing premium road bitumens.
Thanks to the plant and the products of other domestic producers, the nation's requirements for road bitumen are fully satisfied. By way of comparison, in 2013 imports of bitumen to Kazakhstan were over 200 thousand tons. In 2018 the plant's products filled 37% of the country's domestic market needs.
Currently, the Aktau Bitumen Plant is producing high quality bitumen, including polymer-modified bitumen, which has not been output in Kazakhstan previously. Thanks to its improved heat-, frost- and abrasive resistance, polymer-modified bitumen prolongs the life of asphalt concrete roads by 1.5-2 times.
Muratzhan Mussaibekov, Managing Director for Oil Refining of JSC NC "KazMunayGas", noted that since the start-up of the plant, 3.52 mn tons of oil were processed, and over 1 mn tons of road bitumens produced, which translates to about 3,500 km of roads. The Aktau bitumen was used during the construction of virtually all strategic motor roads of the Republic of Kazakhstan, including the "Western Europe - Western China" highway. The Aktau Plant bitumen by every measure meets the requirements of the domestic and international standards.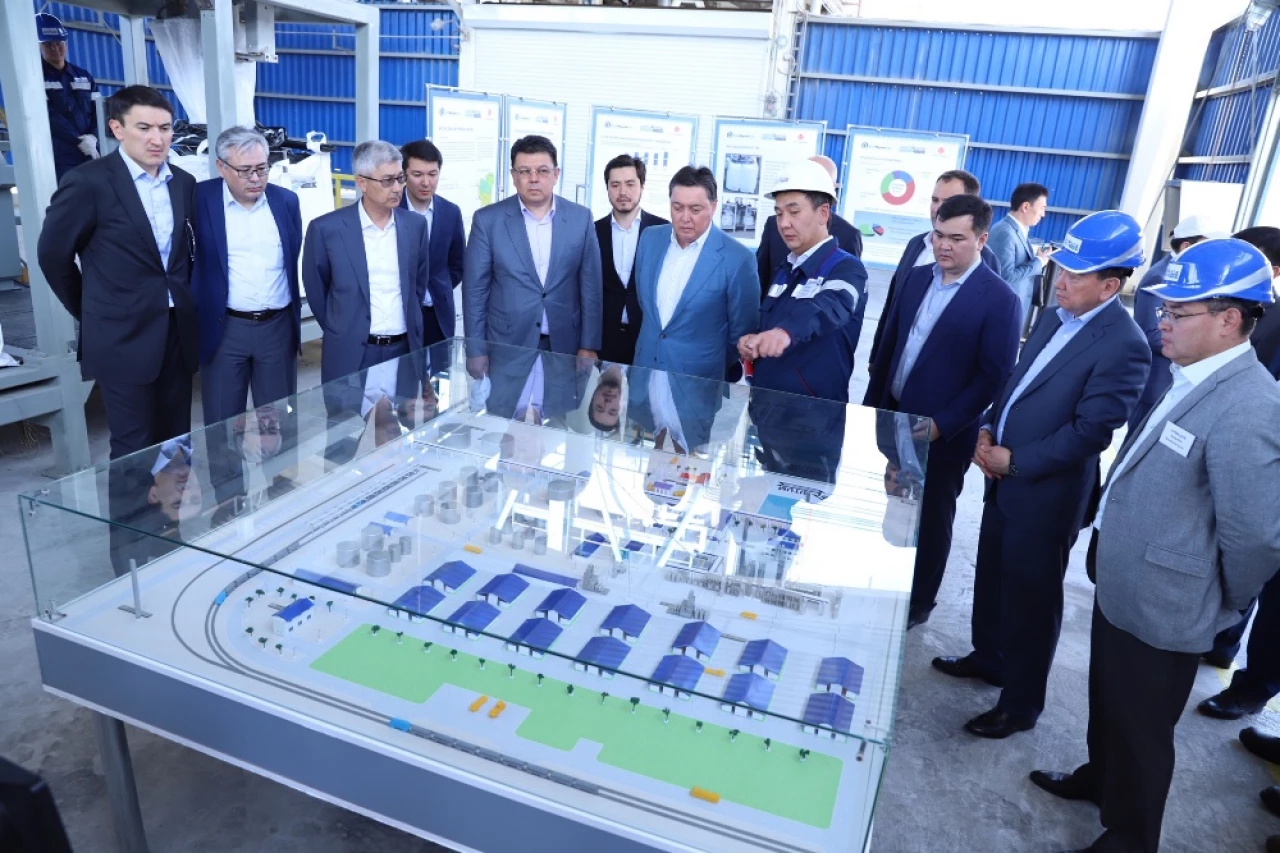 >