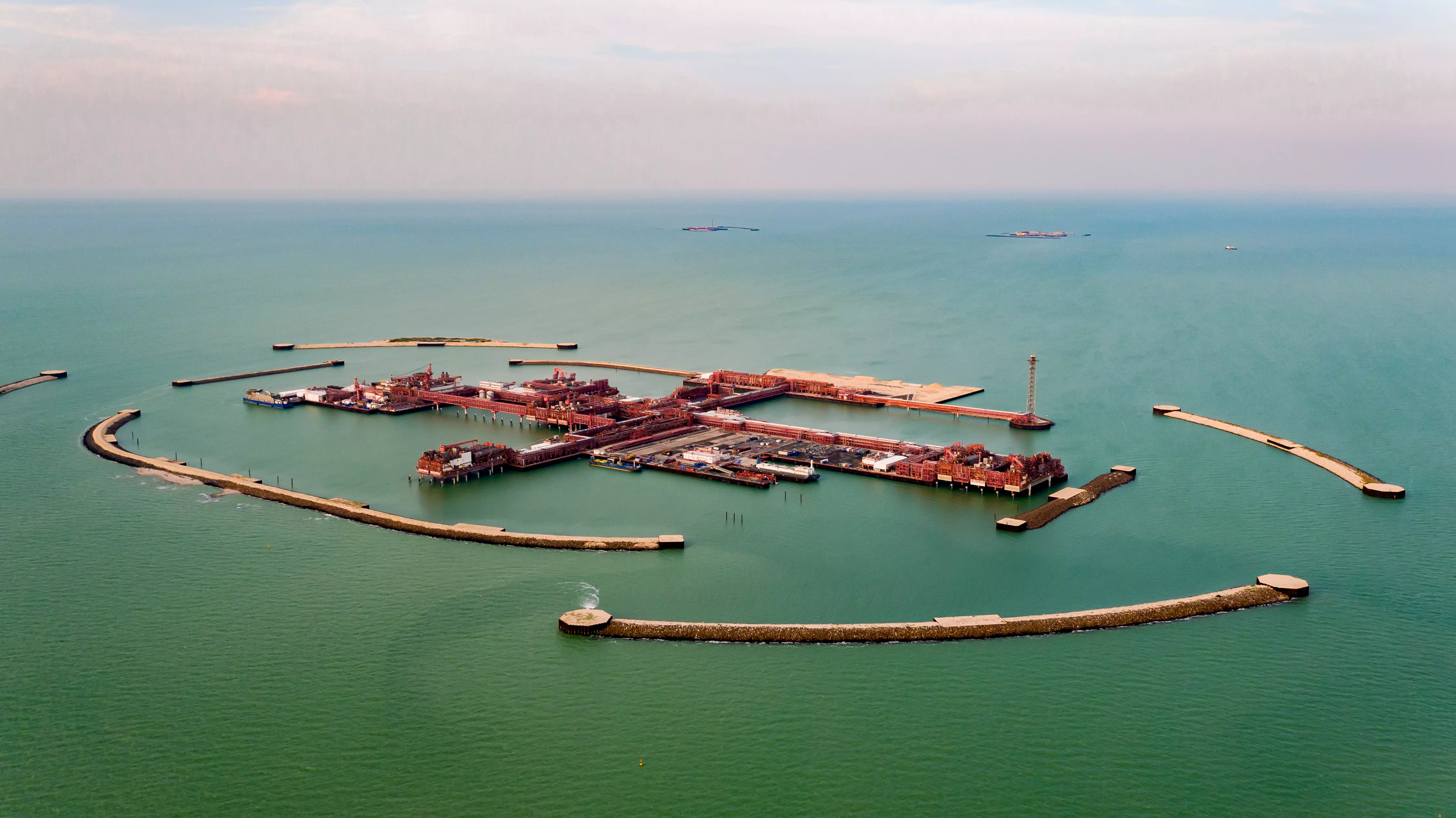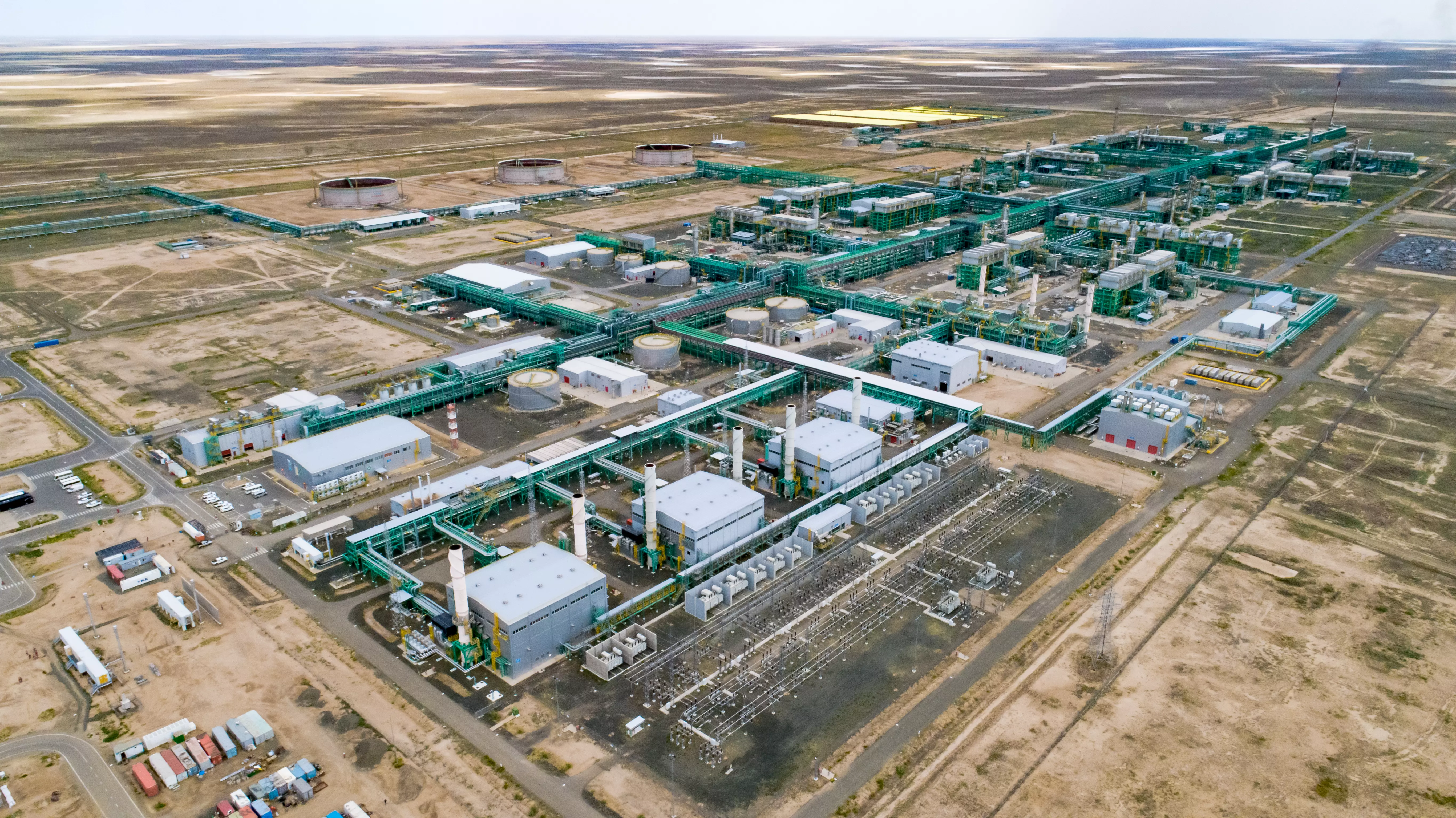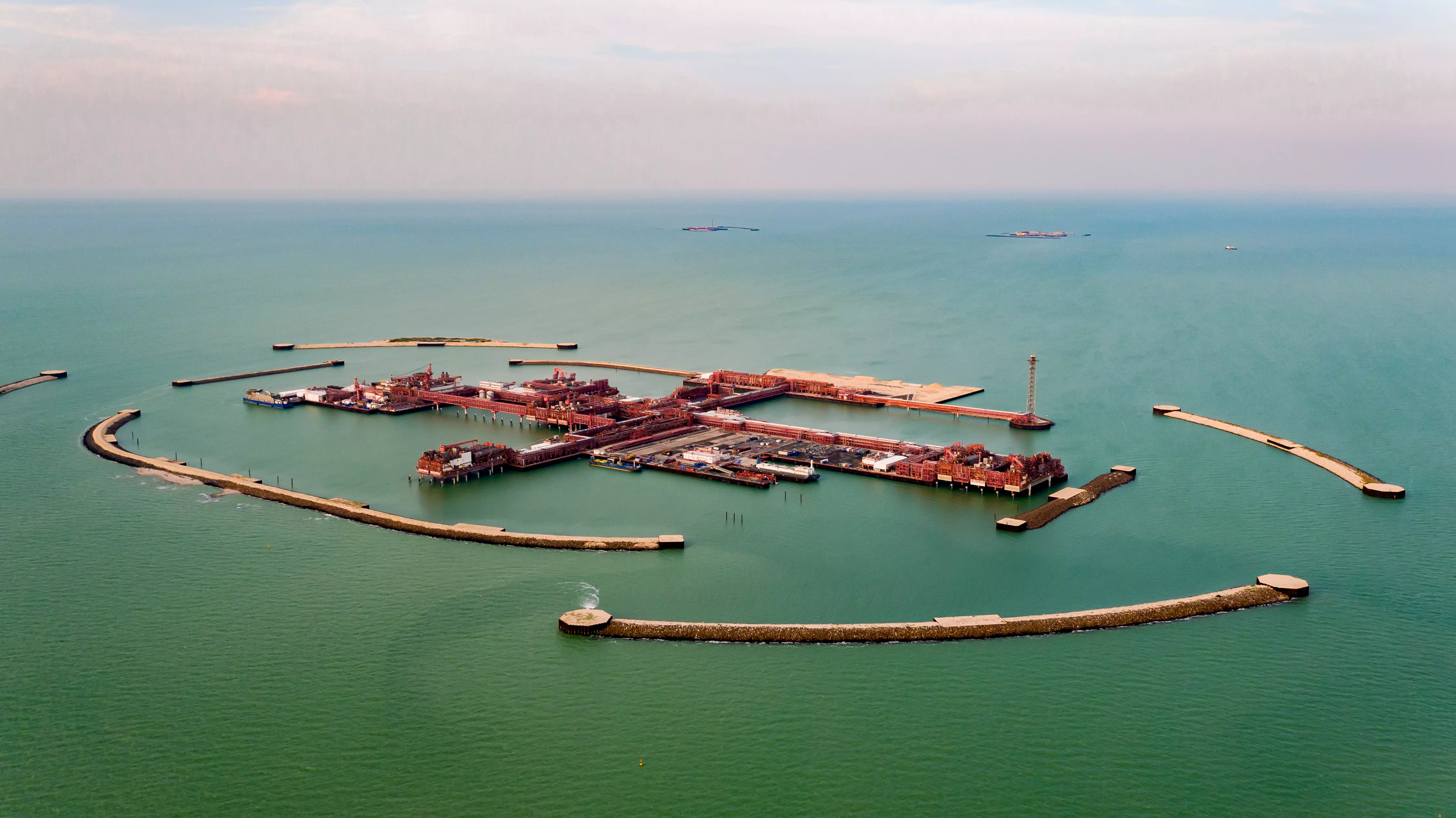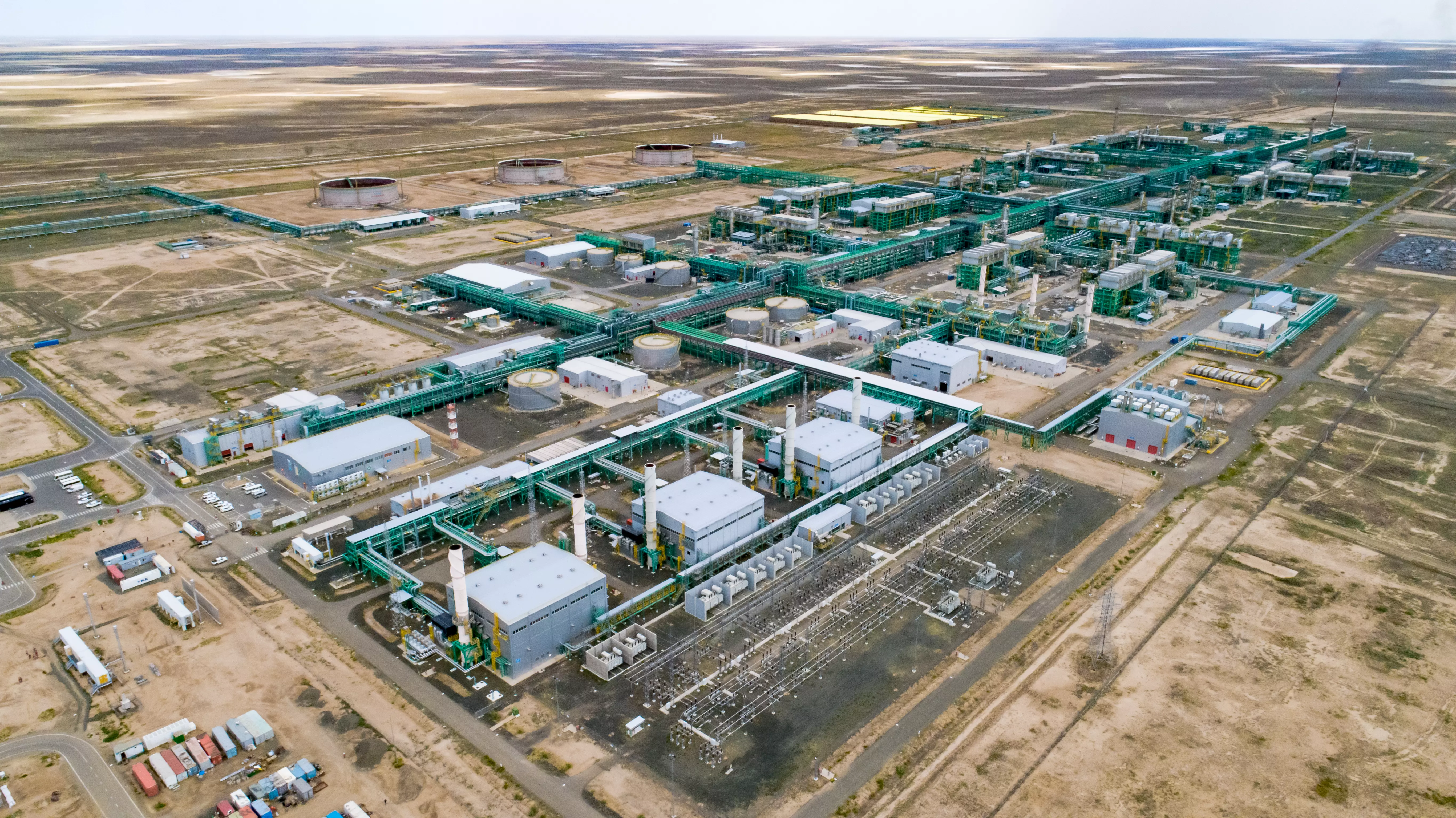 The North Caspian project is Kazakhstan's first major offshore oil and gas project. It includes five fields: Kashagan, Kalamkas-Sea, Kairan, Aktoty, and Kashagan South-West.
The giant Kashagan field is the most significant discovery in the last four decades, and Kashagan is one of the most complex industrial projects in the world.
The North Caspian Production Sharing Agreement (NCPSA) was signed by the Republic of Kazakhstan and an international consortium in November 1997. The project is managed through the operating company «North Caspian Operating Company N.V.» (NCOC), acting on behalf of contracting companies.
The Kashagan field lies offshore, located 75 km from Atyrau at water depth of 3-4 m. The field reservoir lies at a depth of more than 4 km and is characterized by high pressure (more than 700 bar) and a high concentration of hydrogen sulfide (H2S). In this case, the re-injection of sour gas under high pressure increases oil recovery.
Kashagan is one of the most challenging industry projects globally due to harsh environmental conditions at sea and significant design, logistics, and safety challenges. Located in the subarctic climate, the North Caspian Sea is covered with ice for about five months a year, requiring innovative technical solutions. KMG, together with international partners, is successfully implementing the project, achieving sustainable production rates with further growth potential.
The Kashagan field infrastructure comprises onshore and offshore facilities. Onshore facilities include the Bolashak Onshore Processing Facility (an integrated oil and gas treatment plant). The offshore facilities comprise a range of manmade structures, including an operations and process complex on Island D, Island A, and early production islands EPC-2, EPC-3, and EPC-4. A total of 40 wells were drilled on the Kashagan field, six injection wells, and 34 production wells.
Currently, KMG owns a 50% stake in KMG Kashagan B.V., which in turn owns a 16.88% stake in the mega project itself - the North Caspian project. The remaining 50% stake belongs to Samruk-Kazyna JSC, or 8.44% stake in the project.