Introduction of Computer Simulator Systems (CSCs) at the Refineries of the Republic of Kazakhstan
Improving the quality of personnel work in regular and emergencies situations, increasing the reliability of installations, and preventing unscheduled shutdowns.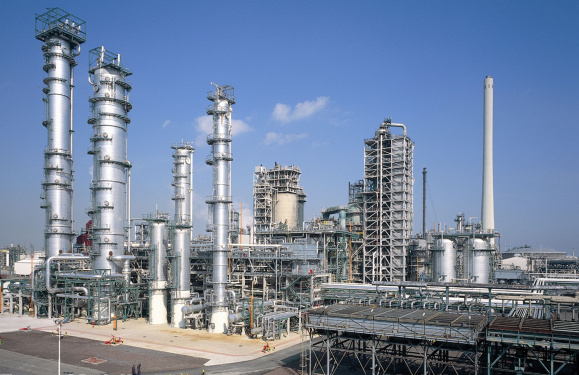 Location
Pavlodar, Атырау, Shymkent
Terms of implementation
2019-2024
Participants
POCR, Atyrau Refinery, PKOP, KPI
Current status
In implementation
Project functional perimeter is to develop a dynamic model of the technological process based on a mathematical model of the process and visualization of the technology process units of the plant. Plant operators use computer simulators to work out emergency and regular situations under simulated conditions. Project organizational perimeter covers 11 process units at the Atyrau Refinery, 9 POCR units, and 1 PKOP unit.
At the moment, CSCs have been put into commercial operation at the delayed coker, naphtha isomerization and splitter units, diesel fuel hydrotreatment and kerosene hydrotreatment at the POCR, at the PKOP catalytic reforming unit, at catalytic cracking (FCC), catalytic reforming (CCR) units and in the aromatic hydrocarbons (PX) production complex of the Atyrau Refinery.
In the future, it is planned to put CSCs into commercial operation at four units at the Atyrau Refinery: isomerization (Parisom), diesel fuel hydrotreatment (Prime D), gasoline hydrotreatment (Naphtha HT), LPG desulfurization unit (Sulfrex), as well as at POCR's complex of sulfur production units ( KUPS) .
Project qualitative benefits also include minimization of human factor disruptures at the installations.