Uzen Field Rehabilitation Discussed in Mangistau Region
09.09.2022
On 9 September 2022, a meeting was held in Mangistau Region to discuss the rehabilitation of Uzen field. The meeting was attended by Mr. Magzum Mirzagaliyev, Chairman of the Management Board of JSC NC "KazMunayGas", Mr. Maksat Ibagarov, CEO of Ozenmunaigas JSC, Mr. Bakytzhan Khassanov, CEO of KMG Engineering LLP, veterans of the oil and gas industry, geologists, public figures and deputies of Zhanaozen.
Let us recall that at the meeting on the socio-economic development of Mangistau Region in September 2021, President Kassym-Jomart Tokayev instructed JSC NC "KazMunayGas" to develop a separate exploration plan for the region in connection with the depletion of oil fields and expected decline in oil production by 2030. Therefore, the Uzen and Karamandybas Field Rehabilitation Plan has been developed as instructed by the President.
Field rehabilitation activities are expected to increase oil production at Ozenmunaigas JSC in a phased manner over several years to 6–6.5 million tonnes and to maintain this figure over the next 10 years.
"I believe that the plan will make a significant contribution to the socio-economic stability of Zhanaozen," Mr. Mirzagaliyev said. "Ozenmunaigas does not yet fully meet its oil production targets. Technical and geological problems make it increasingly difficult to maintain oil production at the same level."
Despite the current level of annual capital investment, there has been a decline in production at OMG's fields, the head of KMG said. This threatens to reduce the company's revenues, which poses risks to social commitments to maintain the current number of employees and wages.
Mr. Mirzagaliyev said Ozenmunaigas would reach its economic production limit as early as 2024.
During his trip, Mr. Mirzagaliyev also met with trade union leaders from Mangistau Region. Participants discussed the most frequently asked questions from employees, which included wages and frequent power cuts in the field. The Chairman of the Management Board highlighted KMG's projects for the development of Zhanaozen: upgrade and expansion of the Astrakhan–Mangyshlak main water pipeline, construction of a desalination plant in Kenderli and a new gas processing plant in Zhanaozen.
On the social side, the company is completing the construction of two sports complexes, has launched the Schoolchildren Centre Project and has made a decision to build 16 sports grounds in the city. The national company also finances the tuition and accommodation of talented Zhanaozen schoolchildren in the country's best colleges and boarding schools under the Zharkyn Bolashak Programme.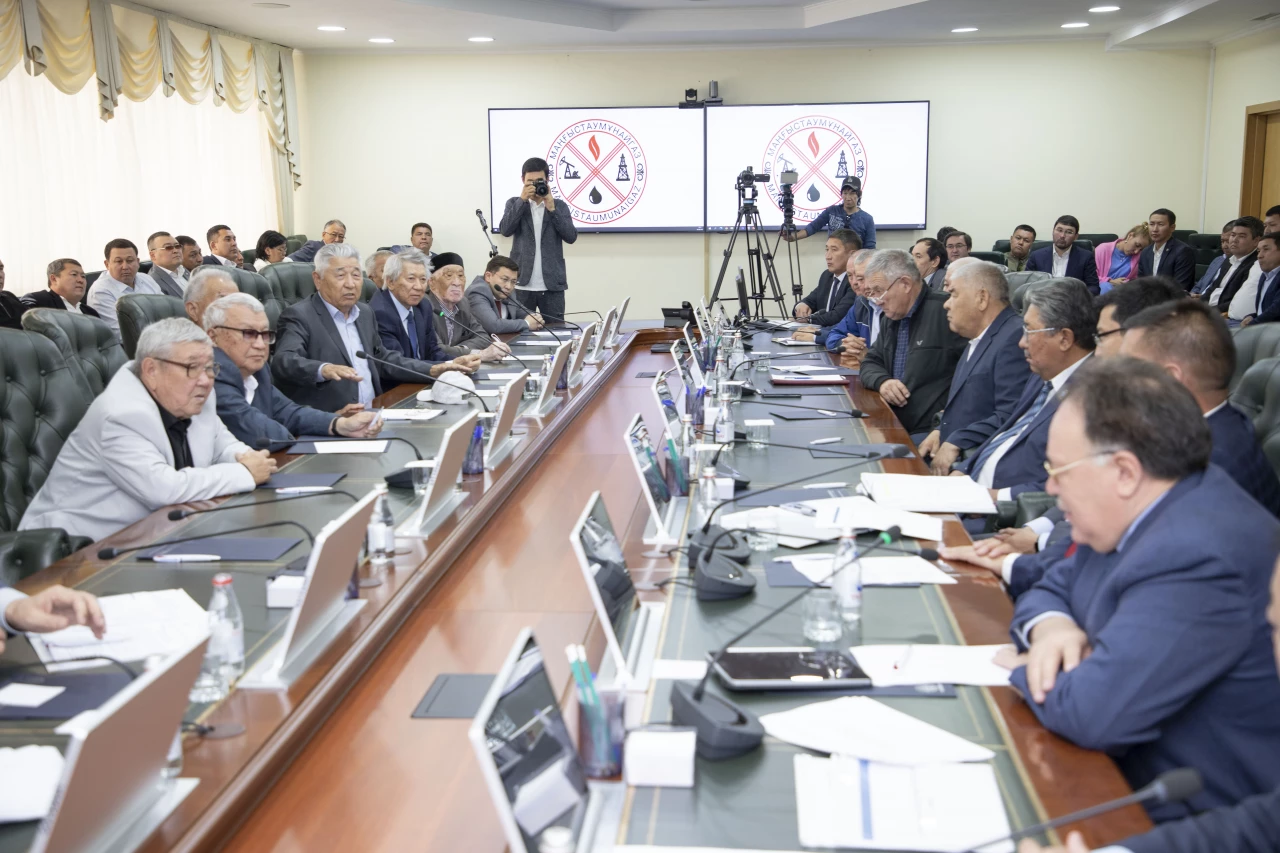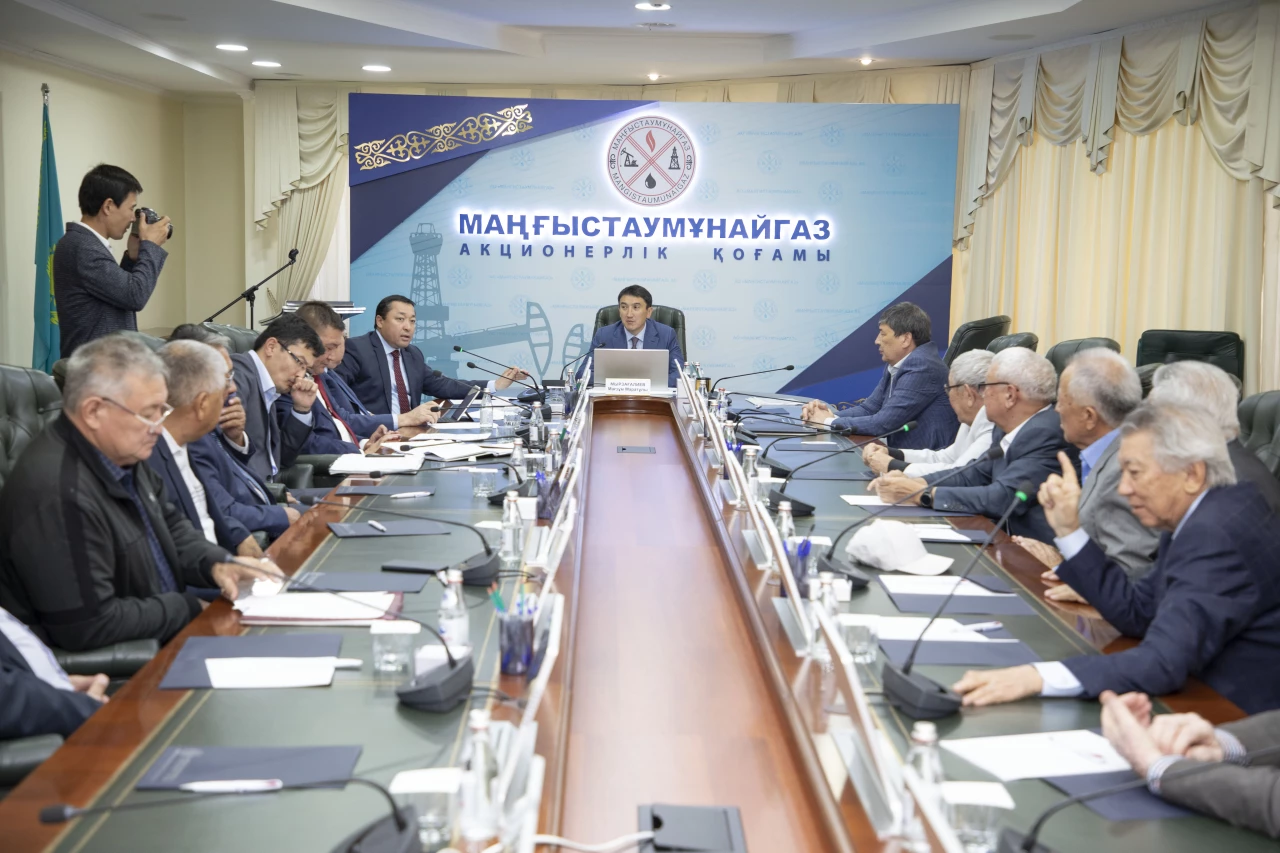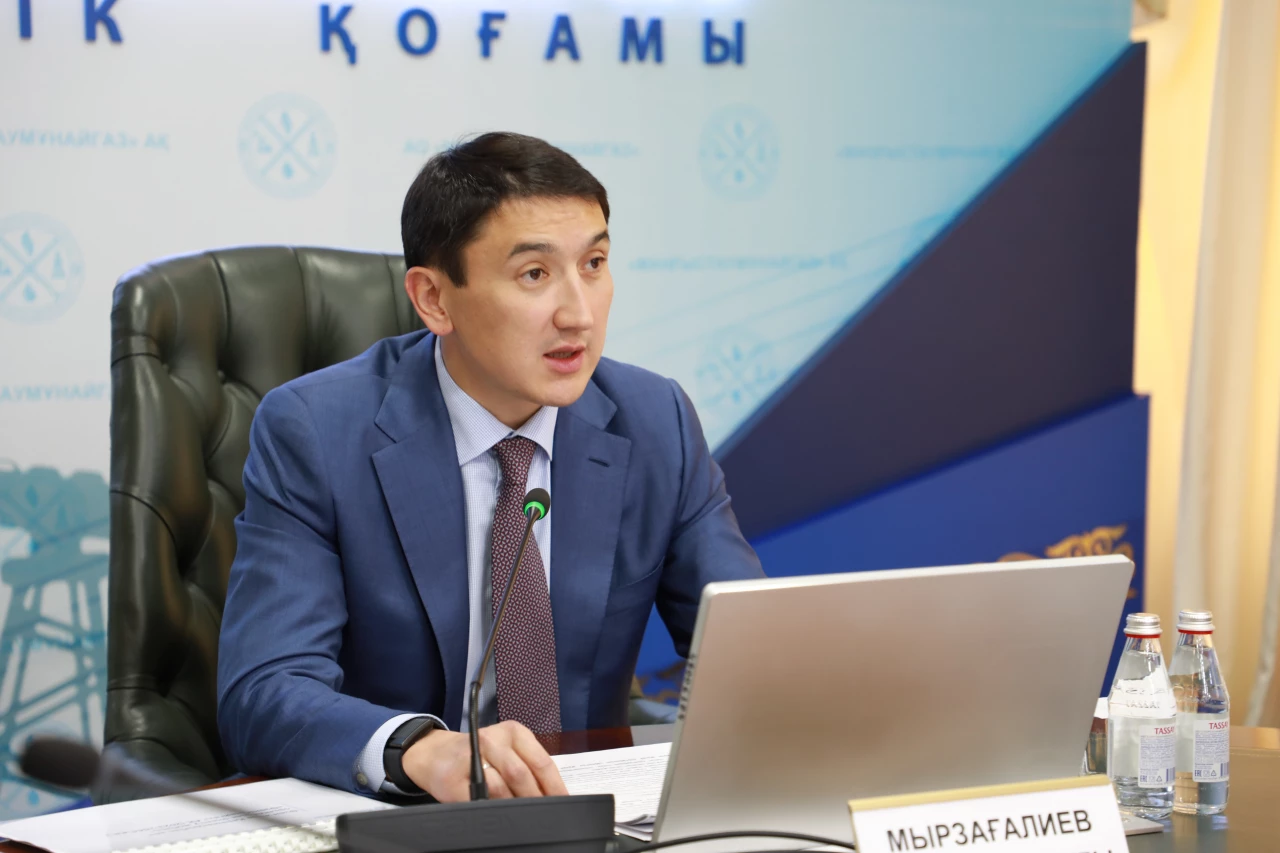 >