President Visits Shymkent Refinery
27.09.2022
During his visit to Shymkent, Kassym-Jomart Tokayev paid a visit to the Shymkent Refinery.
Yerbolat Kozhabayev, Director of PetroKazakhstan Oil Products LLP Managing Company, updated the President on the outcomes of the refinery upgrade. At the moment, the refinery's design capacity has reached 6 million tonnes of oil per year. The refinery has started to produce motor fuel of K-4 and K-5 ecological classes.
During his conversation with the refinery's personnel, the Head of State emphasised the strategic significance of the refinery.
"At present, the refinery's products make up 40 per cent of the domestic market. The product quality has improved. Extensive efforts have been made. This has become possible thanks to your hard work," said Mr. Tokayev.
Over the last three years, the production volumes have increased up to 2.1 million tonnes of gasoline, 340 thousand tonnes of kerosene-based jet fuel and 1.9 million tonnes of diesel fuel. All products are supplied to the domestic market.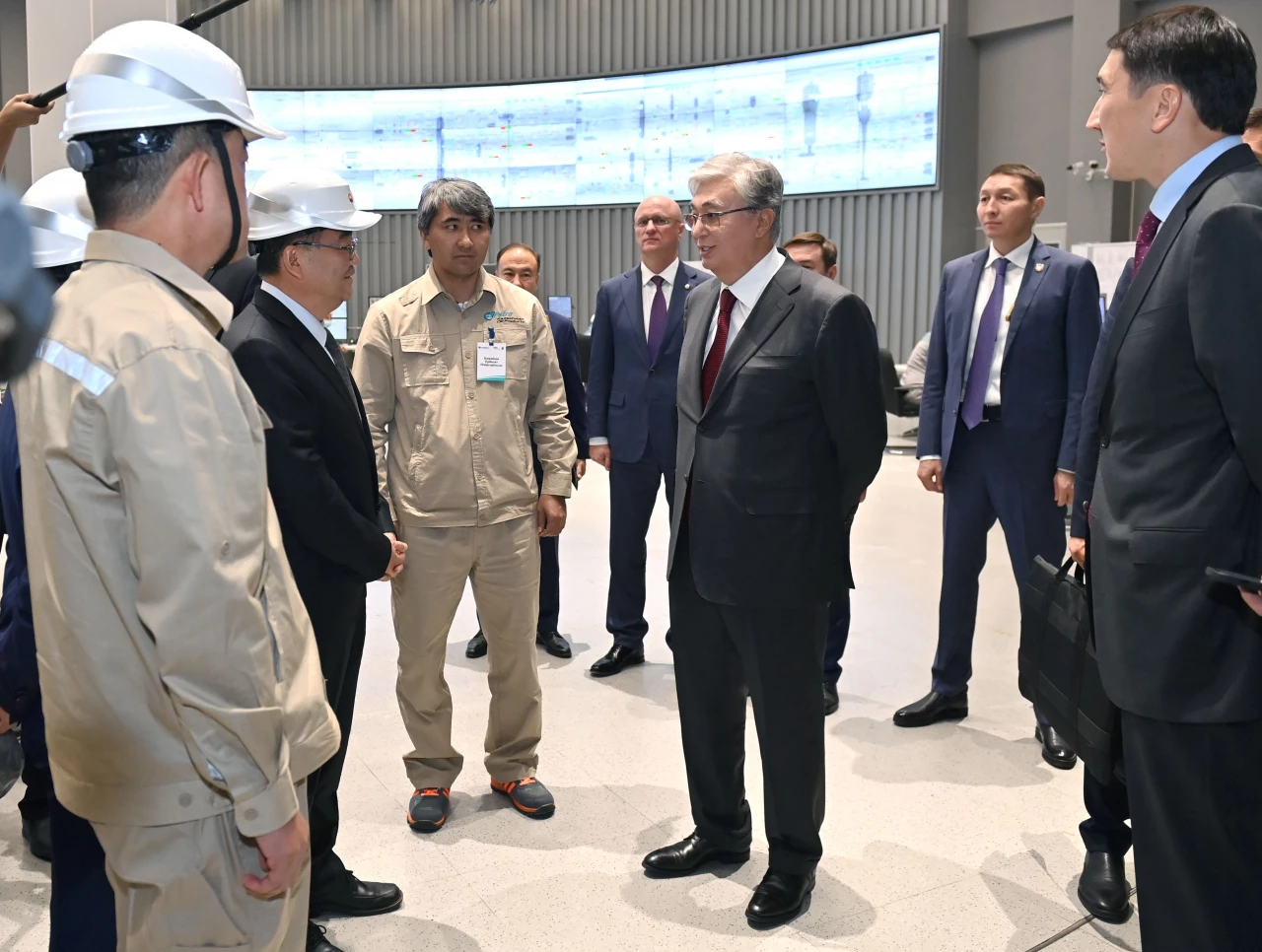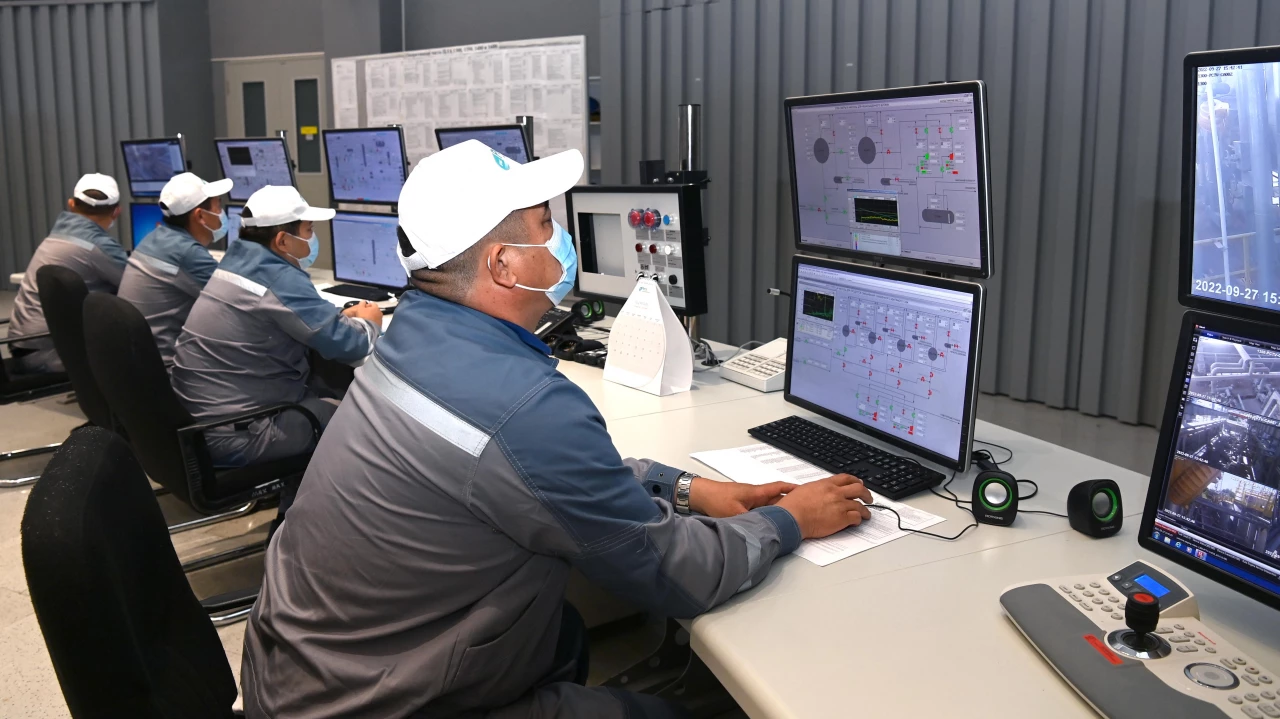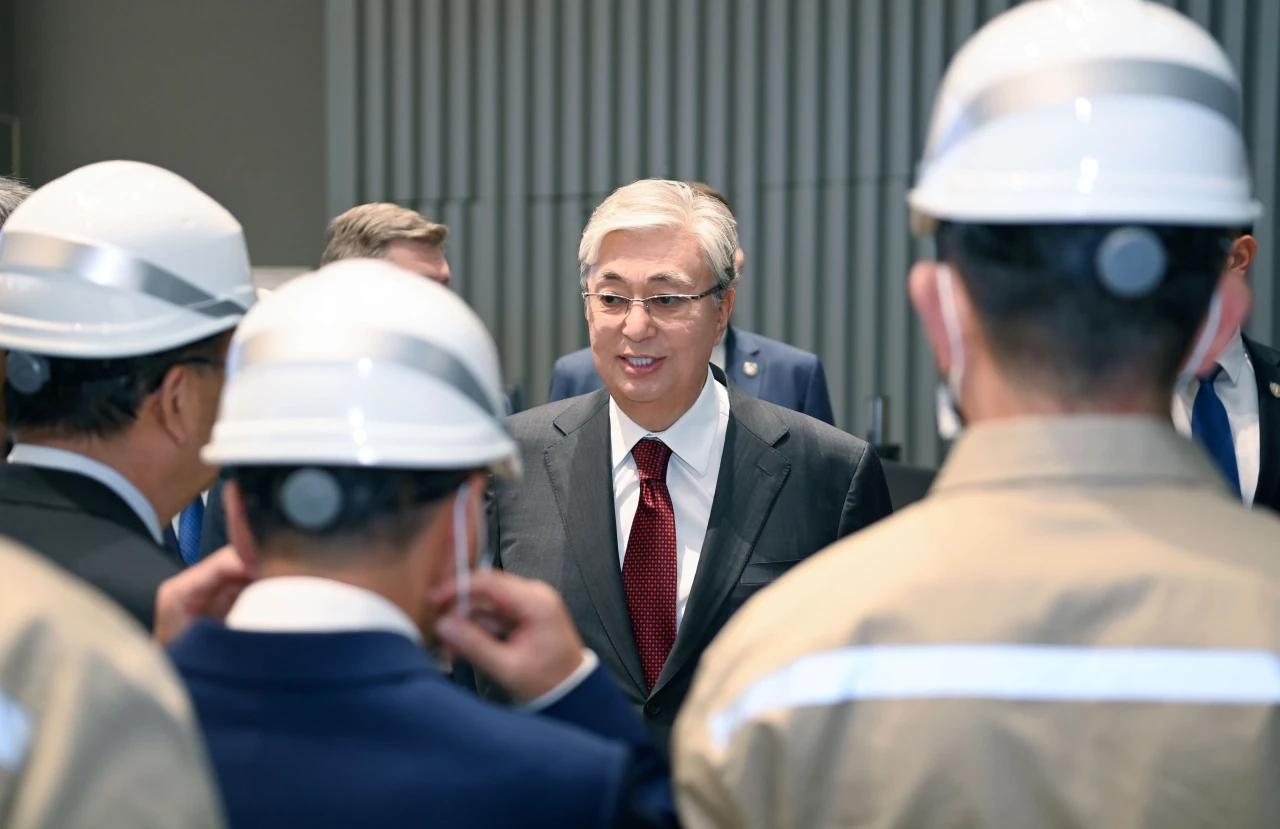 >