M. Mirzagaliyev, "Our Main Asset is People, Not Oil!"
10.10.2022
On 7-8 October, the resort village of Zerenda, Akmola Oblast, hosted the meeting of Zhanaozen trade union leaders with JSC NC "KazMunayGas" (KMG) management.
During the two days of training sessions, the trade union leaders were able to communicate to KMG Management their vision of company problems and ways of future development, and propose their ideas on how to improve the social standing of the region. The exchange of ideas touched upon both process-related and non-process-related challenges, as well as how productivity can be raised.
"Our main asset is people, not oil. The Company commits to improve well-being, professional skills, knowledge, teambuilding and unity of our staff. We managed to meet and have a fair dialog by discussing openly the outstanding issues. Such informal meetings will be held on a regular basis," noted the Chairman of KMG's Management Board Magzum Mirzagaliyev.
The Head of Ozenmunaigas (OMG) JSC's Oil and Gas Production Department No. 1 Alibek Sarsenov showed an enormous appreciation for the ability to meet informally, as the trade union leaders could discuss a wide range of critical issues intimately with the KMG's Head.
"Such informal communication in a friendly environment does bring people together. Thanks to warm ambience of the meeting with the KMG's Top Management and representatives of Zhanaozen trade unions, we managed to find the common points and understanding on a whole lot of problems. The training event turned out to be quite valuable in terms of acquiring new skills to settle labour conflicts in an efficient manner," emphasised A. Sarsenov.
Following the workshop, the trade union representatives visited the IQanat High School of Burabay residential school where Zhanaozen school students study. Owing to the OMG's initiative supported by KMG and Samruk-Kazyna Trust Social Project Development Foundation, 50 tenth-year school students of Zhanaozen have started their new academic year in this residential school this year under the Zharkyn Bolashak program. The children were glad to meet their townsmen and shared their vivid impressions on how they study in one of country's top-class school.
Among the attendees of the two-day event were OMG's General Director Maksat Ibagarov, heads of servicing and producing departments, chairmen of trade unions and leaders of OMG's trade union offices (counting 10 thousand members), KMG's oilfield services companies, and the chairman of KazGPP LPP's trade union.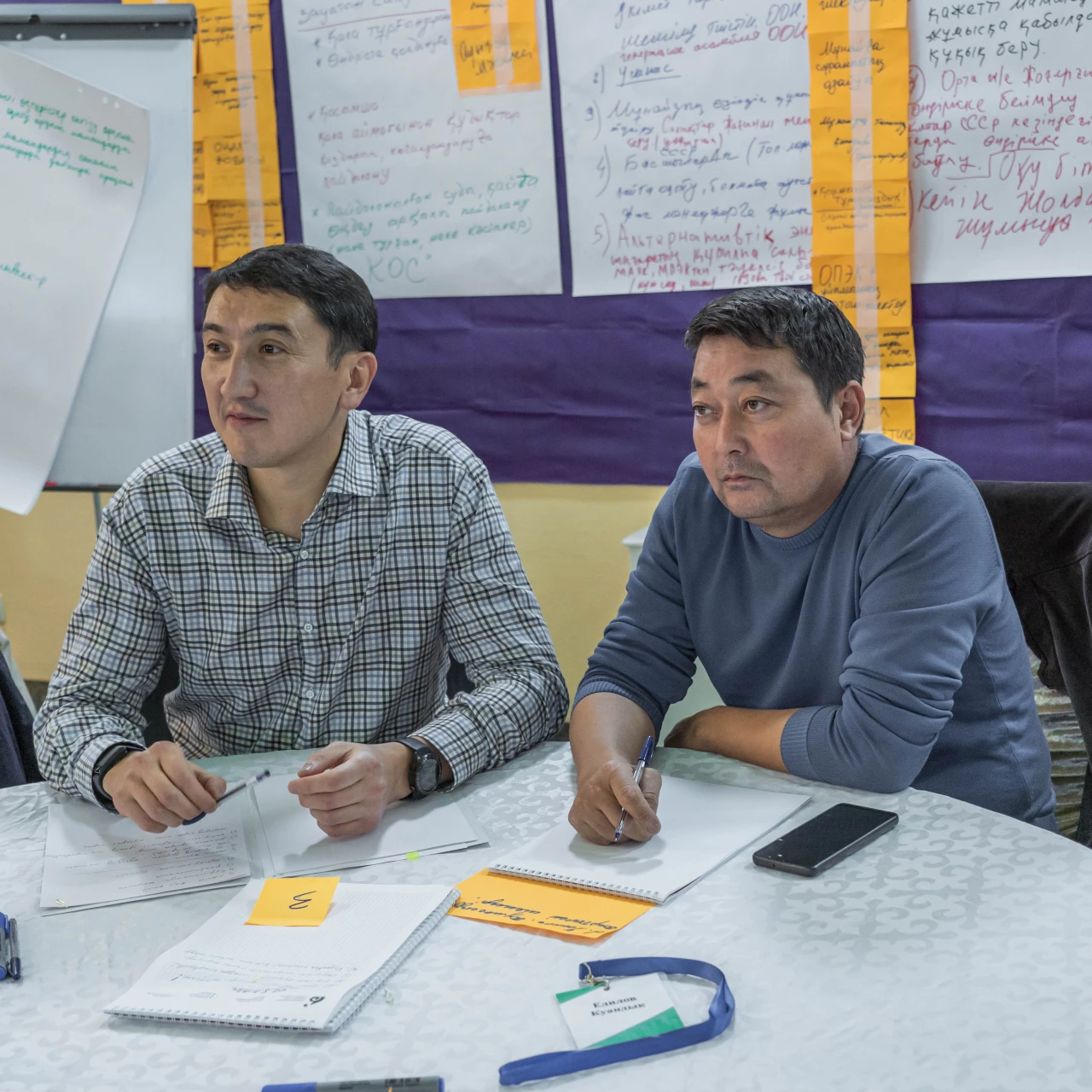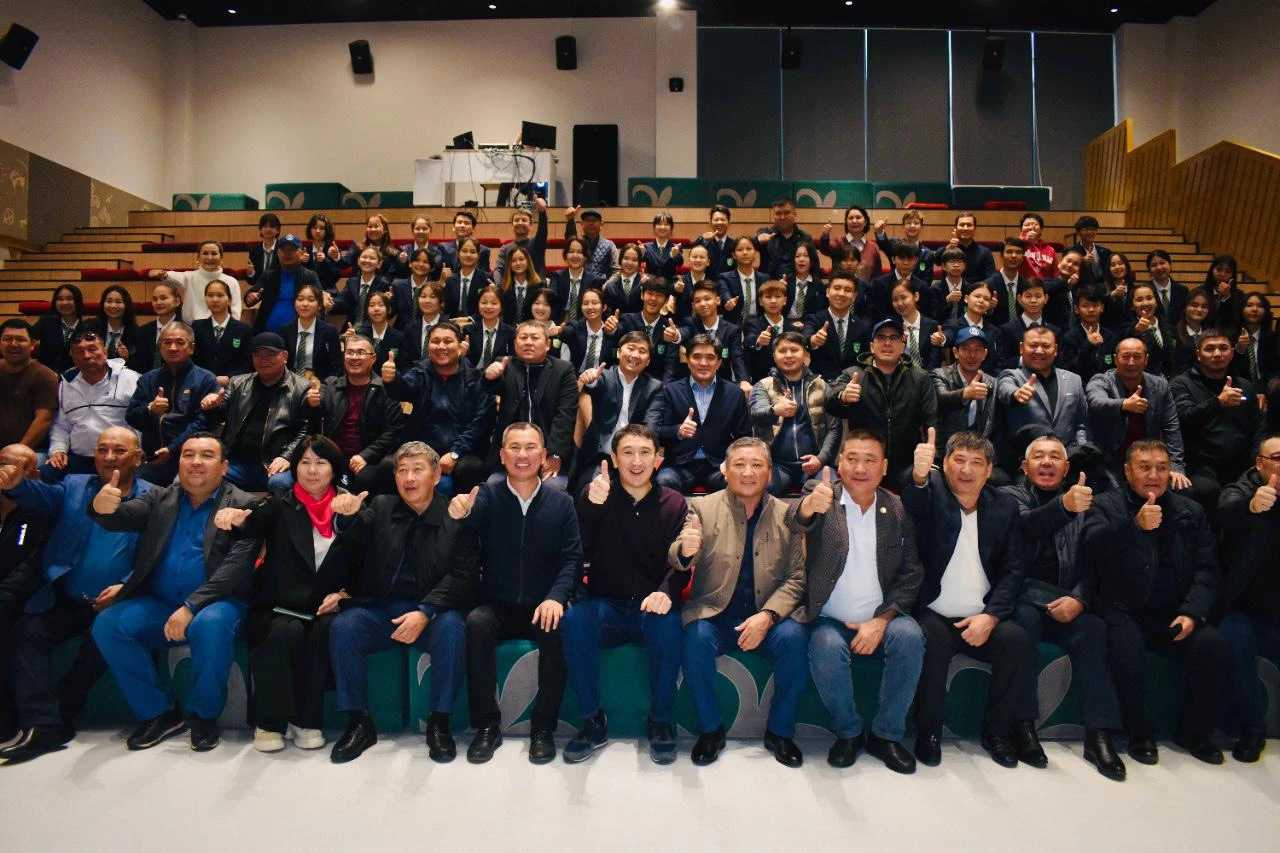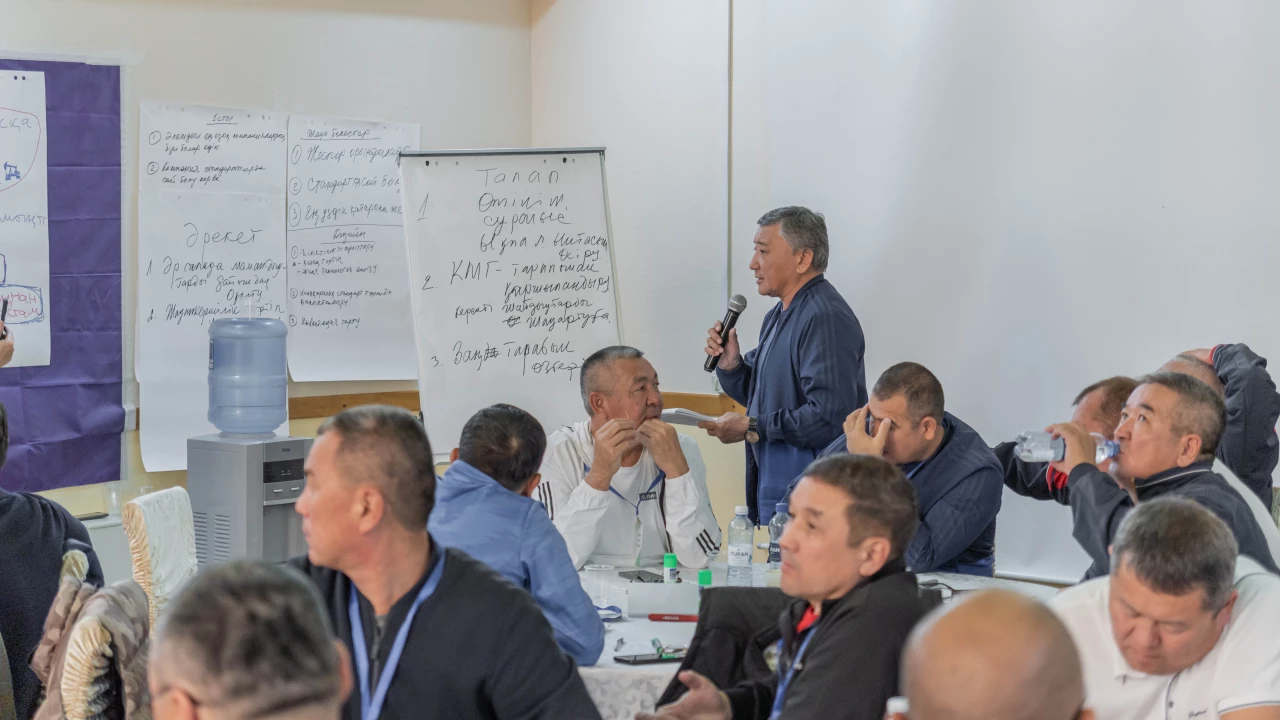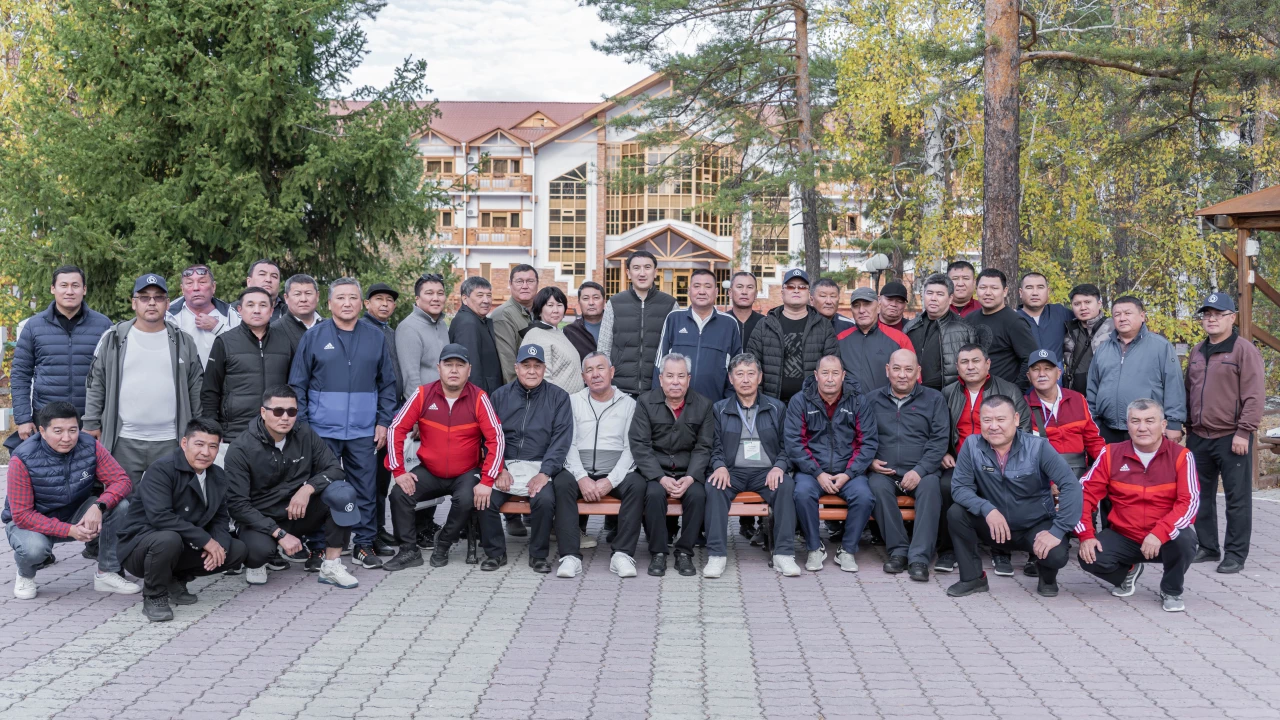 >