KMG's employees receive state awards
22.10.2022
A number of KMG's employees were honoured with state and industry awards at a ceremony dedicated to Republic of Kazakhstan Day, which was celebrated on 22 October in KMG's office in Astana.
Magzum Mirzagaliyev, Chairman of KMG's Management Board, congratulated the employees on the occasion, recalling that the Declaration on the State Sovereignty of the Kazakh Soviet Socialist Republic approved on 25 October 1990 was the legal beginning of Kazakhstan's movement towards true independence.
"Every citizen of the country has made a contribution to Kazakhstan's achievements during the years of independence. The country's economy has grown rapidly, largely thanks to its workers. It was their work that contributed to building a strong state. Patriotism is service for the benefit of your country, and oilmen are true patriots, for they work selflessly in any weather, whether it is cold or hot!" Mr. Mirzagaliyev said in his welcoming speech.
He stressed that the year was full of memorable events - Embamunaigas, the oldest company in the country's oil industry, celebrated its 100th anniversary and KazMunayGas celebrated its 20th anniversary.
The Head of KMG awarded Medals for Meritorious Service to Seytkassym Ospanov (Mechanic at Kaztransoil), Rakhimzhan Zhangabylov (Chief Engineer of Atyrau Refinery), Nagima Madibekova (KMG's Chief Specialist) and Bolat Begzhanov (Director of Ozenmunaigas Vehicle Department).
The winners of the Annual Best in Occupation Contest among KazMunayGas Group, the final round of which took place in Kyzylorda on 3-6 October 2022, were awarded Yzdik Maman medals. Other distinguished workers were awarded certificates of merit.
During the Republic Day celebrations, the staff were shown a video about the Best in Occupation Contest, and a concert featuring professional singers and dancers.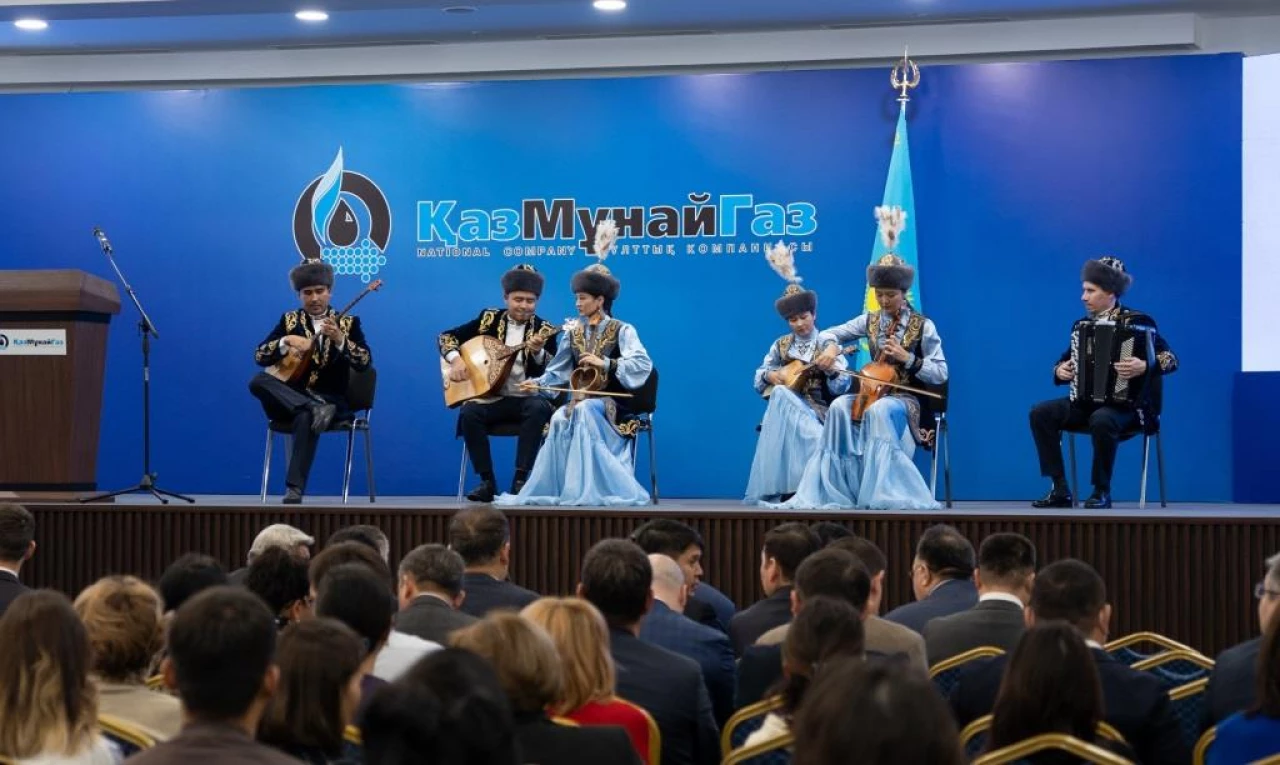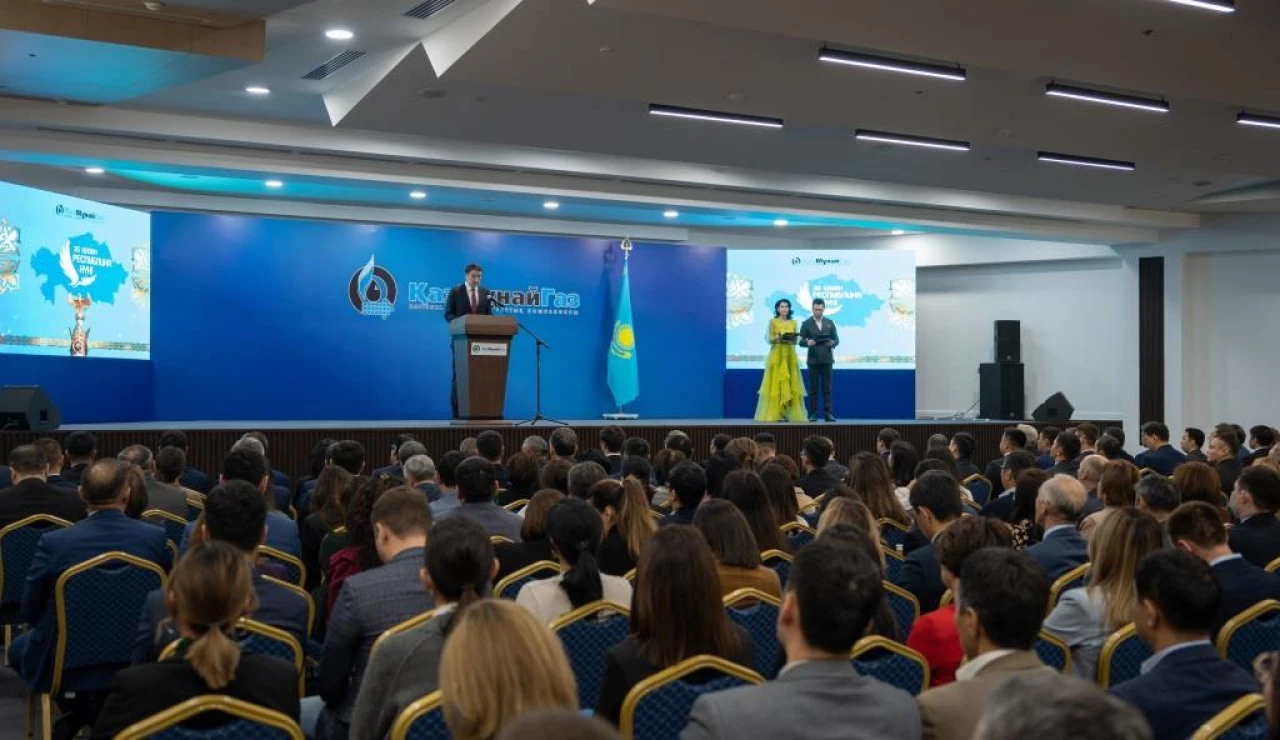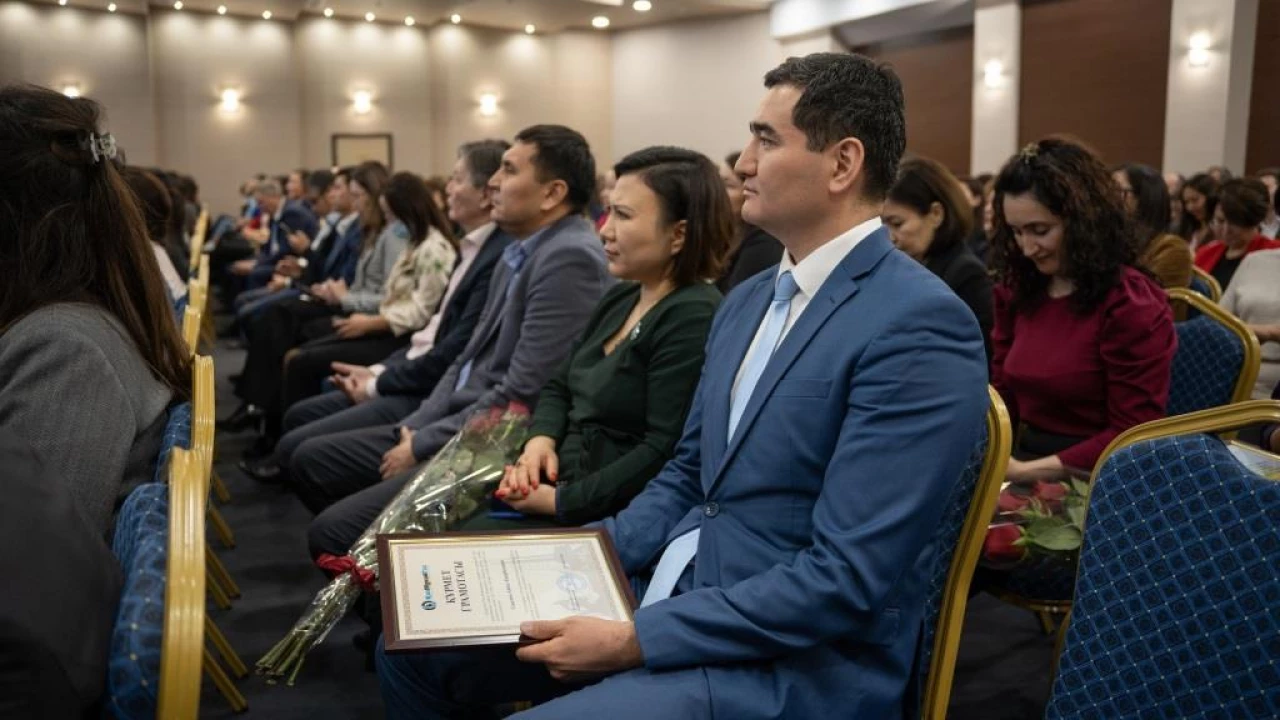 >