"KazMunayGas" and Sinopec sign Polyethylene Project Principles Agreement
18.05.2023
On 18 May 2023, as part of the state visit of President of the Republic of Kazakhstan Kassym-Jomart Tokayev to China, JSC NC "KazMunayGas" (KMG) and China Petroleum & Chemical Corporation (Sinopec) signed a Principles Agreement for the joint implementation of the Polyethylene Project in Atyrau region.
The document contemplates the entry of Sinopec into the project as an equal partner on a par with SIBUR.
As part of the entry of Sinopec in the future, the parties will sign a share purchase agreement and other binding documents.
The final investment decision (FID) by the Project members is expected in 2024.
"I am sure that Sinopec's successful experience in engineering, construction and operation of such complex process petrochemical facilities will have a positive impact on our Project, as well as strengthen the investment appeals of the petrochemical industry in Kazakhstan," — noted Magzum Mirzagaliyev, Chairman of the Management Board of JSC NC "KazMunayGas".
The entry of Sinopec as an equal partner will make it possible to use the company's technologies and expertise in the field of construction of petrochemical facilities, as well as organize the sale of finished products in China in the future.
Background information:
JSC NC "KazMunayGas" is implementing the petrochemical project of Construction of a Polyethylene Plant with a Capacity of 1.25 Million Tonnes Annually (Polyethylene Project). The plant will be built within a free economic zone in Karabatan in close proximity to the Tengiz field (Atyrau region).
To date, licensing agreements have been concluded for the use of MarTECH® ADL and UNIPOL™ PE Process technologies with the American companies Chevron Phillips Chemical and Univation Technologies. This will enable production of an extensive product line, including premium types of polyethylene, which are in high demand all over the world.
In April 2023, SIBUR officially completed its entry into the project. Earlier in 2021-2022, KMG and SIBUR signed binding documents on the entry of a Russian partner into the project.
In May 2023, the partners started developing the basic design (EBD/FEED).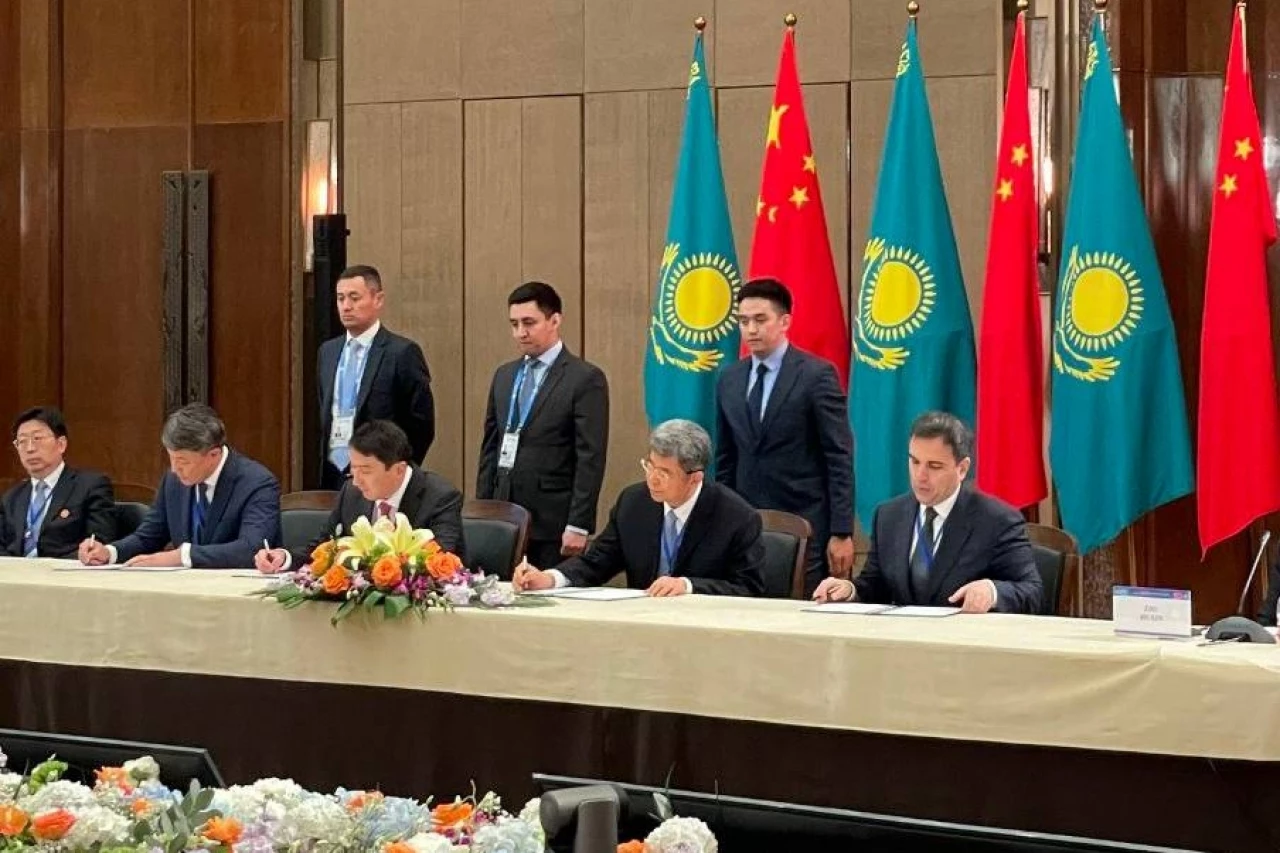 >