KazMunayGas' Staff Drill Their Emergency Actions at an Oil Asset in Western Kazakhstan
07.10.2022
The table top exercises were conducted at the head oil pump station (HOPS) Aktau of the KazTransOil's Mangistau Oil Pipeline Department.
The drills were attended by the specialists of Samruk-Kazyna, KazMunayGas, KazTransOil, Kazakhstan Temir Zholy, RoK Ministry of Energy and EMERCOM, as well as by medical and emergency rescue crew members. They worked on their actions plan and coordination of emergency response and mitigation efforts.
According to the script, an HOPS oil tank caught fire followed by an explosion and partial tank destruction. The incident involved a victim. The emergency was immediately reported to the company management, local governmental authorities and EMERCOM, and then escalated to response departments of KazTransOil, KazMunayGas, and Samruk-Kazyna.
The fire was fought jointly by the fire crews of KazTransOil and JV Caspi Bitum from Aktau, as well as by a Kazakhstan Temir Zholy's fire engine train.
In a matter of minutes, the HOPS employees shut down the pump, closed oil pipeline valves and evacuated to a safe distance. KMG and KazTransOil deployed crisis management teams (CMT). The event helped refine interdepartmental interfaces and coordination at all the tiers.
In 2023, Samruk-Kazyna will cascade the lessons learned and KazMunayGas' crisis management team practices to other Foundation Group's companies.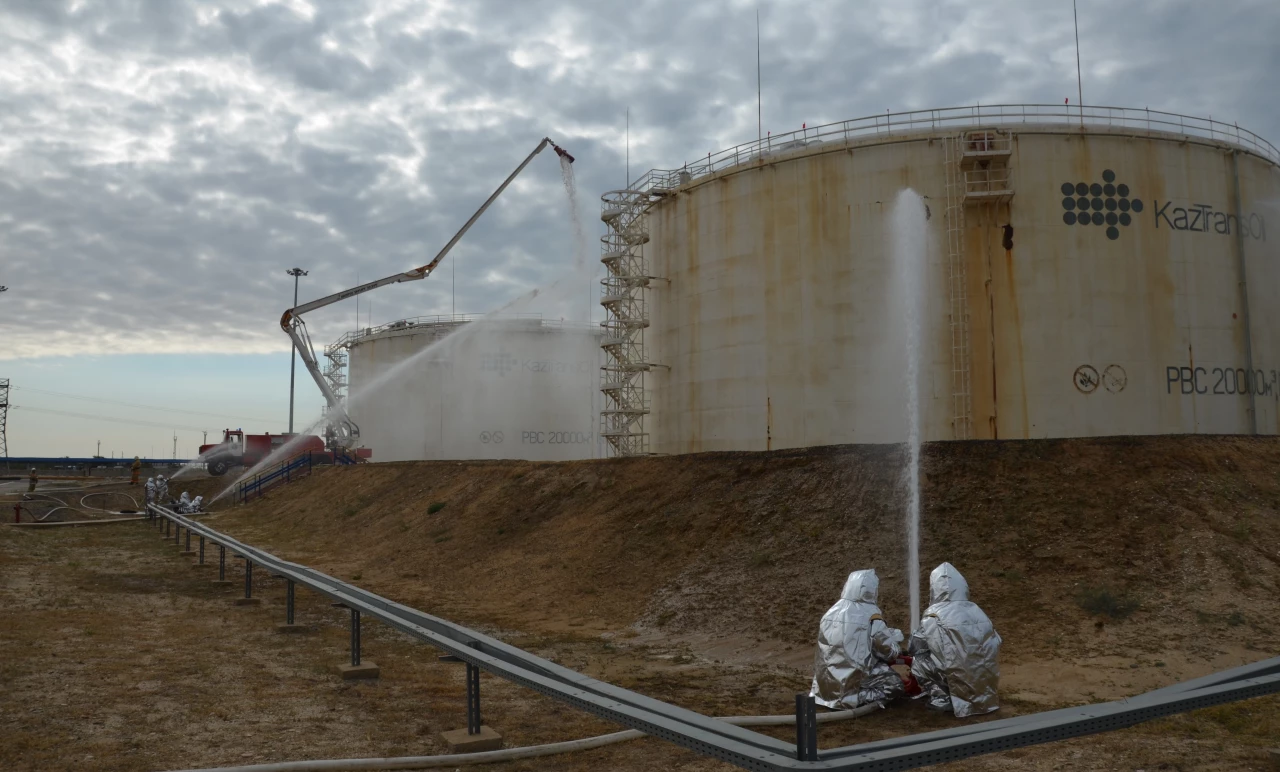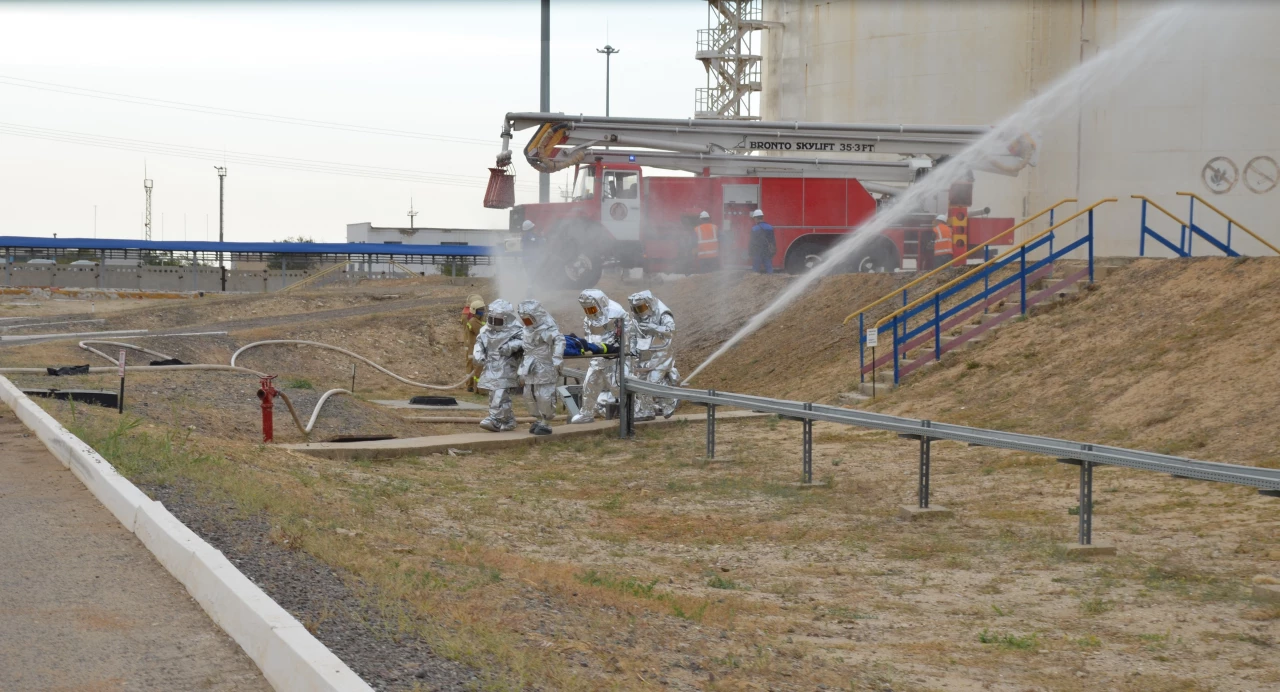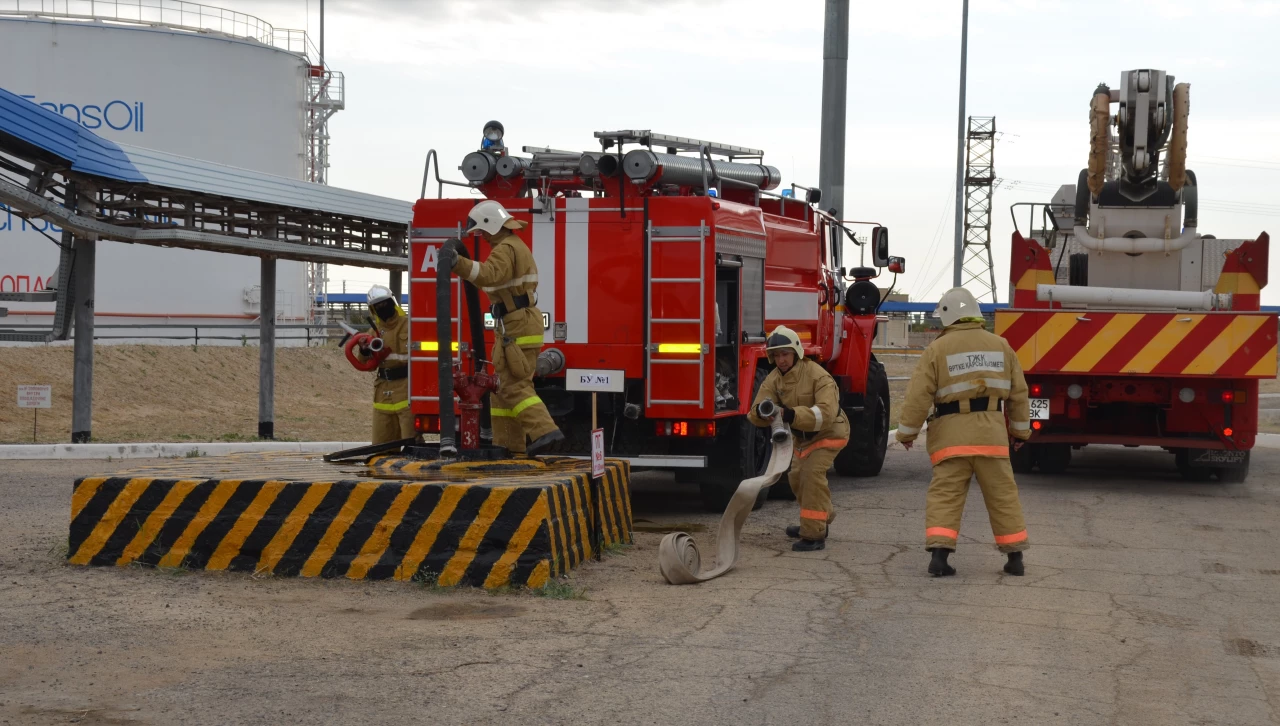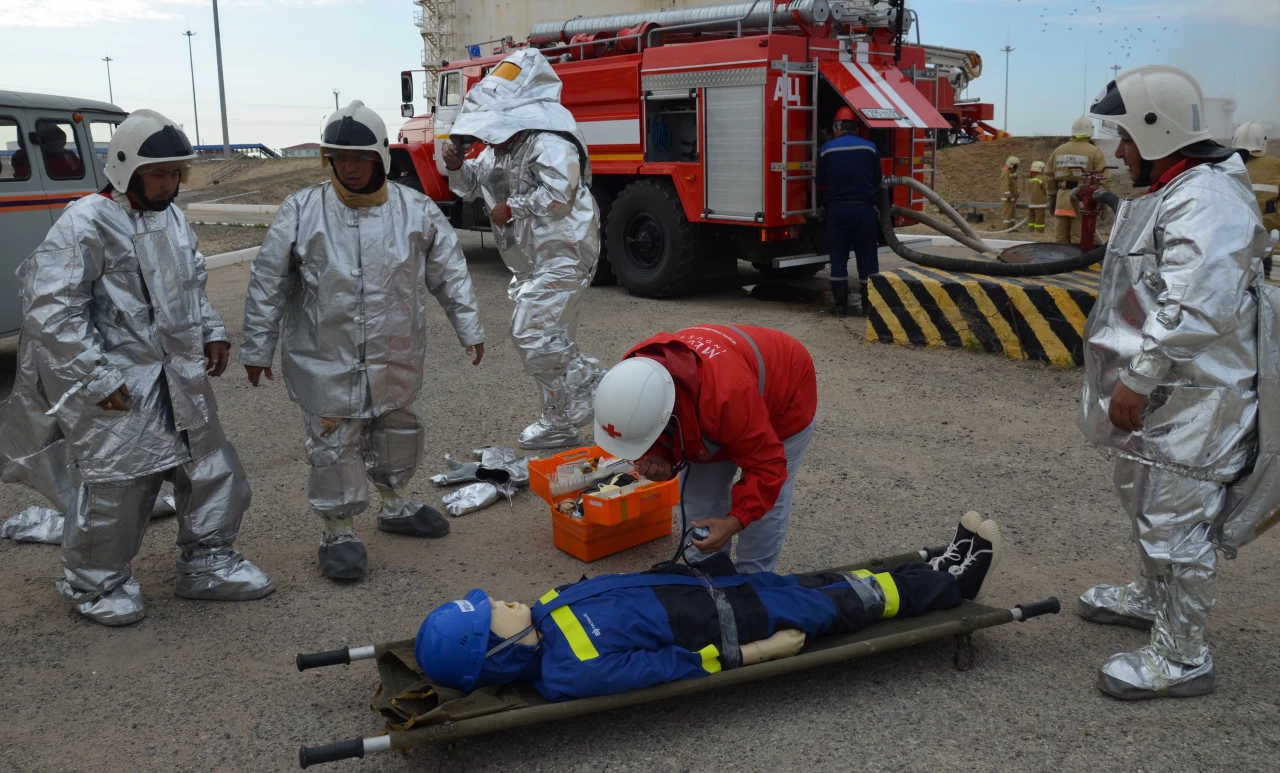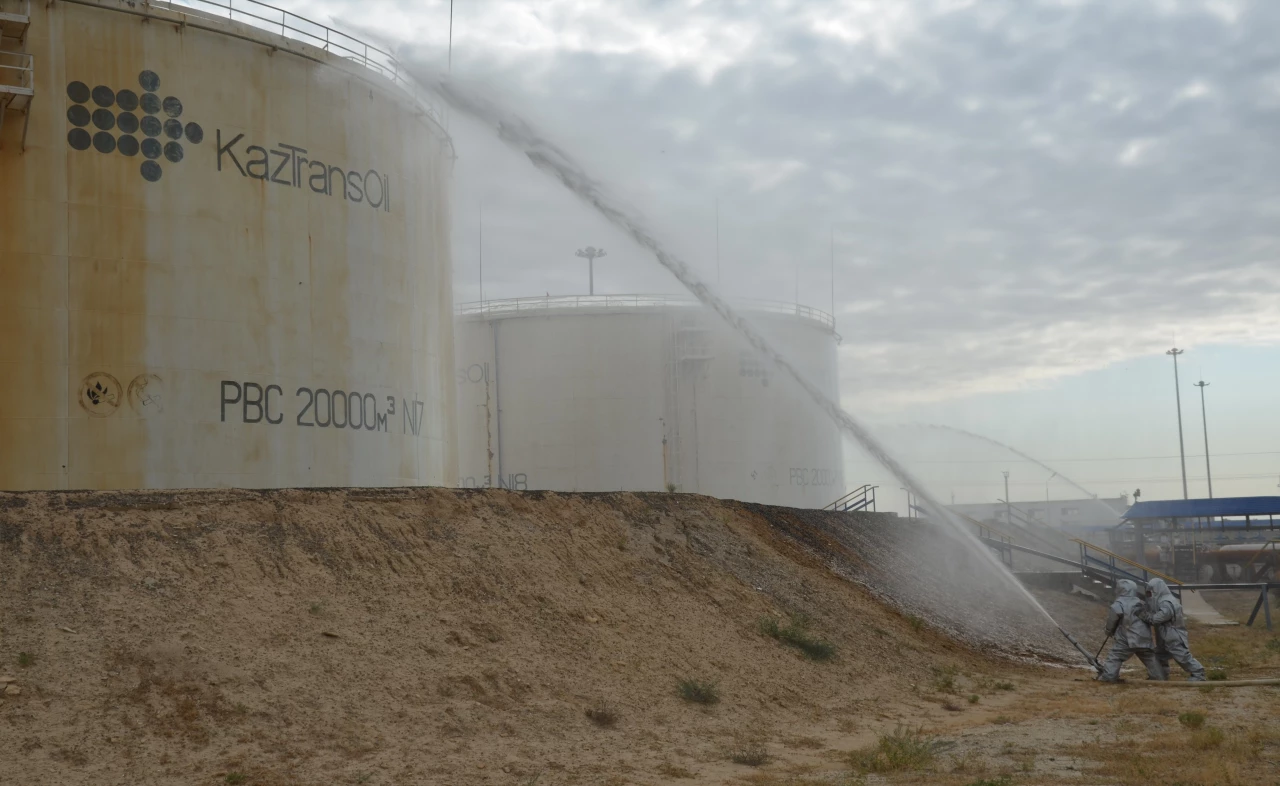 >