Implementation of the Joint Kazakh-Russian Project "Production of Butadiene and Its Derivatives"
15.11.2022
On 2–3 November 2022, as part of the Production of Butadiene and Its Derivatives project, early construction and installation operations began at the site of the future Plant.
Let us recall that, in November 2021 JSC NC "KazMunayGas" and Tatneft PJSC set up a joint venture — Butadien LLP — to produce butadiene rubbers, with the construction to be completed in 2025. It is planned to manufacture five different types of products: styrene-butadiene-styrene (rubber used for road surfaces, in the production of glue, plastics, etc.), divinyl-styrene synthetic rubber (rubber used in the tire industry, part of which is to be supplied to the tire plant in Karaganda region), butadiene (used for the production of synthetic rubbers), isobutane-isobutylene fraction (intended for the production of methyl tert-butyl ether, butyl rubber, isoprene and alkylate), methyl tert-butyl ether (additive increasing the octane number of gasoline).
Engineering works are underway, technology licensors have been involved in the Project.
It should also be noted that on 5 November 2022, Butadien LLP and Tengizchevroil LLP entered into a Butane Purchase and Sale Agreement for further development of the Project.
According to the signed document, Tengizchevroil will supply raw materials to the Plant. The annual supplies will amount to 380,000 tonnes of butane.
The Production of Butadiene and Its Derivatives project is being implemented as part of the National Project "Sustainable Economic Growth Aimed at Improving the Welfare of Kazakhstan People" approved by Decree No. 730 of the RoK Government dated 12 October 2021.
The Project is located in the Petrochemical Special Economic Zone in Kazakhstan at the Karabatan site, 43 km from the city of Atyrau.
The Project will create more than 2,000 jobs during construction and 700 jobs (highly qualified professionals) during operation.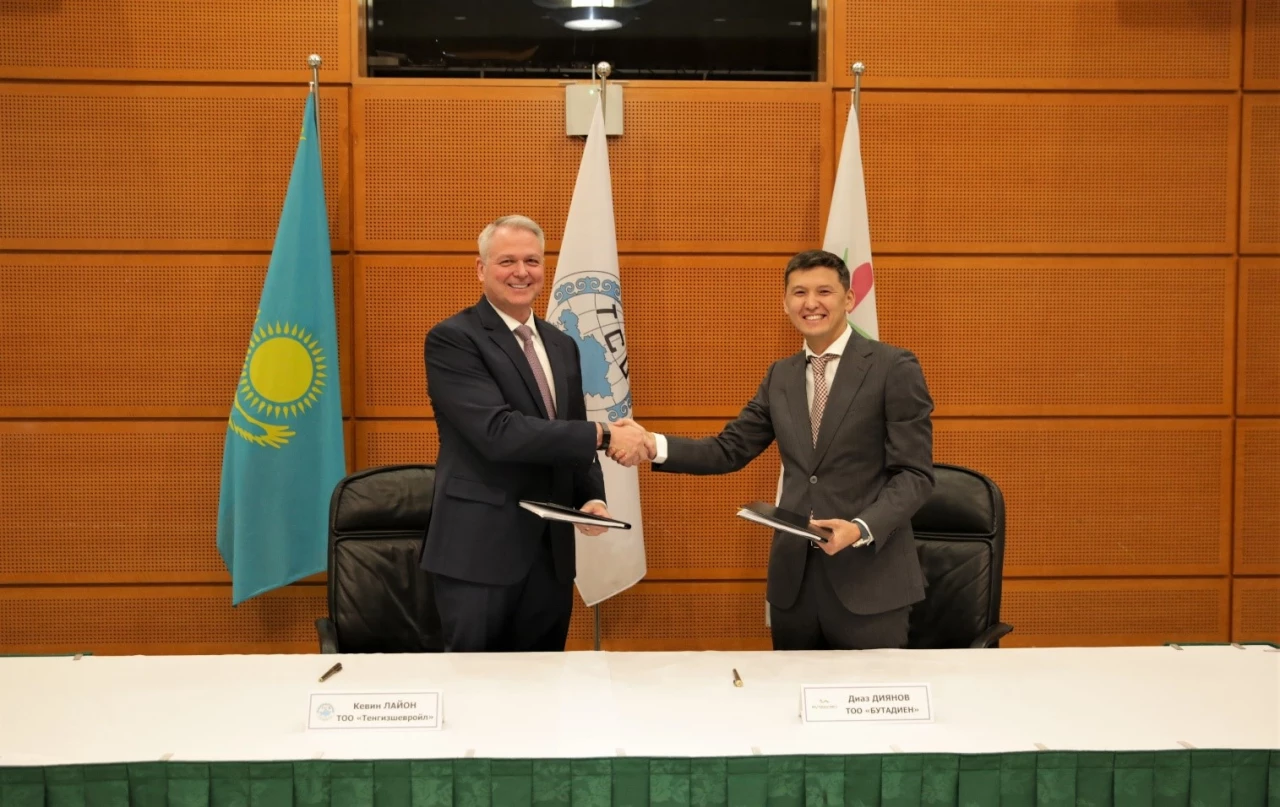 >