Head of KazMunayGas Talks about Performance of Three Refineries and Production of Oil Products
05.09.2022
Today at a press conference at the Central Communications Service under the President of the Republic of Kazakhstan, Bolat Akchulakov, Minister of Energy, and Magzum Mirzagaliyev, Chairman of the Management Board of JSC NC "KazMunayGas", spoke about measures being taken to stabilise the situation on the fuel and lubricants market.
Magzum Mirzagaliyev, Chairman of the Management Board of JSC NC "KazMunayGas" (KMG), spoke about the performance of three refineries, production and consumption of oil products.
"Following the revamp, the combined capacity of three refineries has increased by 3 million tonnes to 17.2 million tonnes per year. In more detail, the production capacity of gasoline has increased 70 % from 2.9 million to 5.1 million tonnes, diesel fuel 30 % from 4 million to 5.2 million tonnes, and jet fuel more than doubled from 0.3 million to 0.67 million tonnes," the Head of KMG said.
It is worth noting that the production and consumption of fuels and lubricants has also increased over the last 3 years. While the company fully covers the demand of the republic for gasoline, there is a shortage of diesel fuel, which is primarily due to exports to neighbouring countries. Last year, for example, diesel fuel production was 4.8 million tonnes and consumption was almost 5.3 million tonnes. This year diesel fuel production is expected to be 5.2 million tonnes and consumption to exceed 6 million tonnes.
"KazMunayGas has taken a number of prompt measures to stabilise the situation. In particular, it was decided to postpone scheduled maintenance of Shymkent and Atyrau Refineries, which will provide up to 150,000 tonnes of additional diesel fuel. Up to 100 thousand tonnes of diesel fuel will be imported in order to meet the needs of Kazakhstan Temir Joly", said Mr. Mirzagaliyev.
However, sales at the dead-end fuel filling stations indicate a stable situation in the region and, as a consequence, no product washout; stocks are the same. In turn, border fuel filling stations see a surge in consumption during the summer and autumn and a corresponding decrease in stocks during this period. This indicates a washout of domestic products by foreign vehicles. A similar situation is observed at roadside fuel filling stations due to the lack of oil products at the border fuel filling stations.
According to the national company, in March 2022 retail diesel fuel prices in Russia fell to the level of those in Kazakhstan, which led to an increase in stocks (lower sales) at border and roadside fuel filling stations.
It should be noted that as of today, the country has 14 days' supply of diesel fuel, 16 days' supply of AI-92 gasoline and 14 days' supply of AI-95 gasoline.
According to Mr. Mirzagaliyev, in order to solve the problem of fuel and lubricants, we need to build up reserves in the country's regions for at least 14 days of consumption.
It was also reported at the briefing about an increase in the consumption of jet fuel and bitumen, which is due to a number of factors. In 2021, production of jet fuel was 587,000 tonnes, while consumption was 662,000 tonnes. This year, the figure is expected to be 674,000 tonnes and 789,000 tonnes, respectively. It should be noted that when the refinery was revamped, the objective was to meet the needs of domestic air transport. Today, however, the increase in jet fuel consumption has been driven by an increase in refuelling by foreign carriers in transit, in particular, due to the current geopolitical situation. Therefore, the increased demand for jet fuel is being met by imports.
In terms of bitumen production, the figure for 2021 was 933,000 tonnes, while consumption was slightly lower at 931,000 tonnes. Bitumen production this year is expected to be 952,000 tonnes, while consumption, as scheduled by the Ministry of Energy and the Ministry of Industry and Infrastructure Development, is planned at 1.1 million tonnes. According to KMG, bitumen production is affected by such factors as underutilisation of non-KMG's plants and seasonality of consumption.
As a solution, KMG is prepared to produce bitumen all year round. However, this requires a decision by the relevant government authorities to finance and purchase bitumen by road construction companies out of season. By the way, the company has already begun exploring an opportunity to increase the capacity of CASPI BITUM by 1.5 times, which will boost the production of high-quality bitumen to 750 thousand tonnes per year. A pre-feasibility study is currently underway.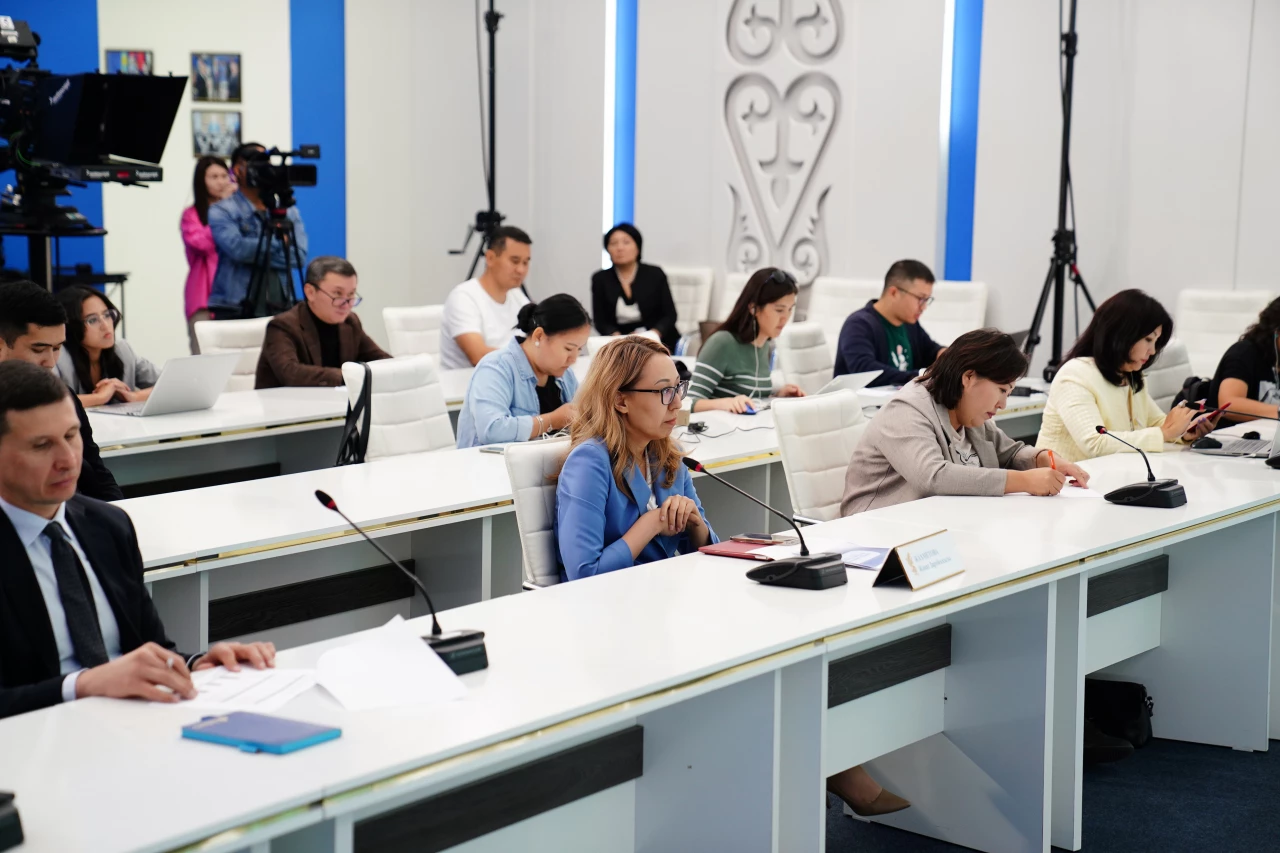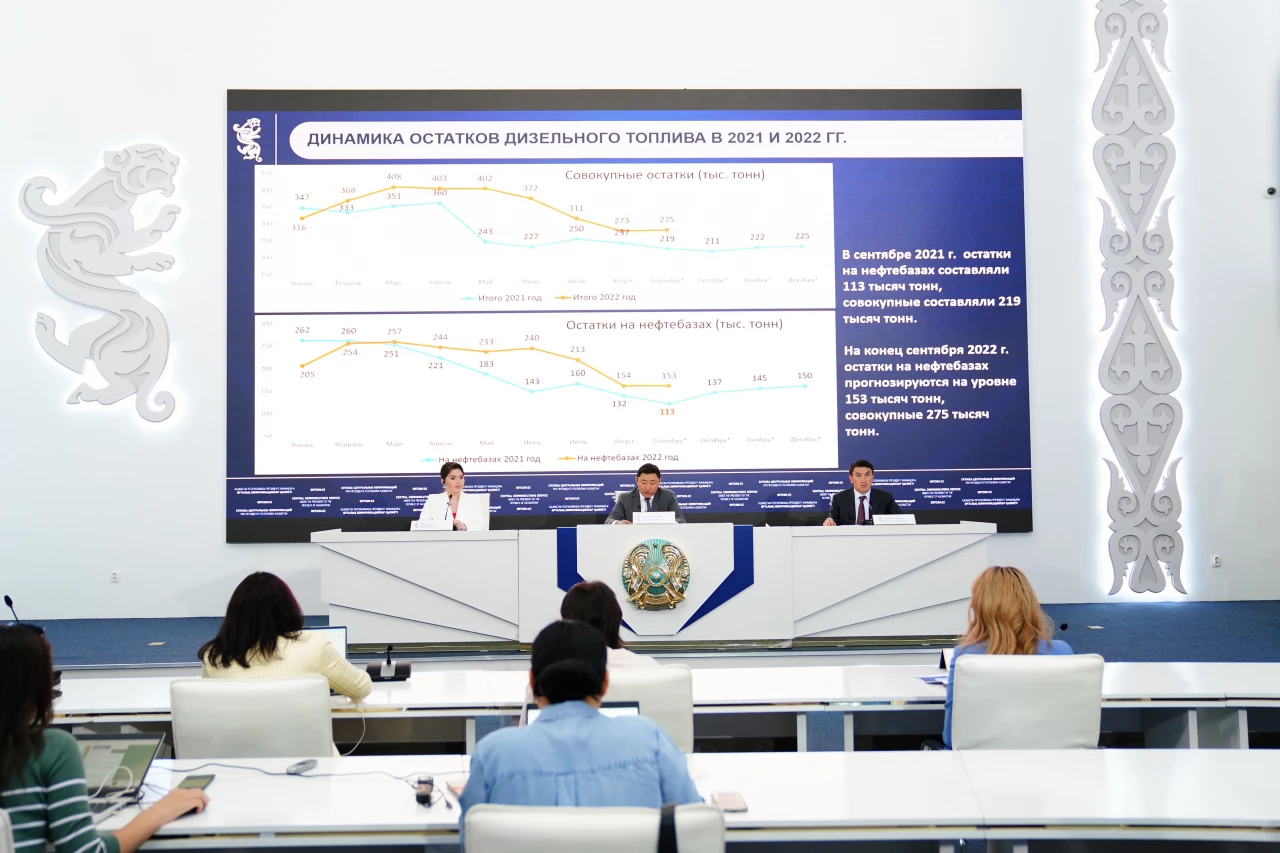 >