Head of KazMunayGas Orders Stable Shipment of Oil Products from Shymkent Refinery
31.08.2022
On 31 August, Magzum Mirzagaliyev, Chairman of the Management Board of JSC NC "KazMunayGas" (KMG), paid a field visit to Shymkent Refinery.
During his visit, Mr. Mirzagaliyev met with the management of KMG, refinery and partners.
At the meeting, Yerbolat Kozhabayev, President of PetroKazakhstan Oil Products LLP (PKOP), reported on the refinery's results over 7 months of this year, achievement of the production programme and preparations for the scheduled maintenance postponed to 2023. During the first seven months of 2022, PKOP processed 3.6 million tonnes of oil, produced almost 1.2 million tonnes of gasoline, 1.1 million tonnes of diesel fuel, 204,000 tonnes of jet fuel and other oil products. Please note that during the same period of 2021, PKOP processed almost 2.7 million tonnes of oil, produced more than 1 million tonnes of gasoline, 779,000 tonnes of diesel fuel and 149,000 tonnes of jet fuel.
"I would like to note that Shymkent Refinery is operating steadily and is currently meeting its production targets in full exceeding them by 1,100 tonnes of diesel fuel. Key drivers of the current tense situation in the fuel and lubricant market are the existing disparity in fuel and lubricant prices compared to neighbouring countries and high crossflows of oil products produced in Kazakhstan, especially the illegal export of diesel fuel," Mr. Mirzagaliyev said.
In this connection, the Head of KazMunayGas called on the government authorities to strengthen supervision, especially along the Kazakhstan's border, and to take urgent and drastic measures to halt the illegal export of oil products from the country.
It should be stressed that all three refineries are currently operating at their maximum capacity and are meeting the approved oil product targets in full. Moreover, the previously scheduled maintenance of Shymkent Refinery was postponed until 2023 in order to avoid shortages, which will allow the refinery to exceed its September target for diesel fuel by 70,000 tonnes and the year-end target by 20,000 tonnes.
As it was noted at the meeting that if under-the-counter export of oil products is not stopped, all the efforts of oil refiners would be futile. The refinery's management together with KMG Upstream have been instructed to prepare the necessary materials on the illegal export of oil products to be further submitted to government authorities.
At the end of the meeting, Mr. Mirzagaliyev, Head of KMG, instructed the refinery's management to ensure stable and trouble-free operation of PKOP, achieve the production programme and meet all indicators, and to continue implementing social policy to create necessary conditions for work, everyday life and health of employees. Attendees also pointed out the need to strengthen monitoring and build effective cooperation with partners on the timely shipment and logistics of oil products.
During his trip, Mr. Mirzagaliyev also visited SAUTS-OIL LLP's coal-chemical and petrochemical plants under construction to produce K-5 motor fuel in Turkestan Region. The company's management presented the Head of KMG with technology that would enable the plants to process hydrocarbons such as gas condensate, oil sludge, as well as coal and peat, in addition to oil.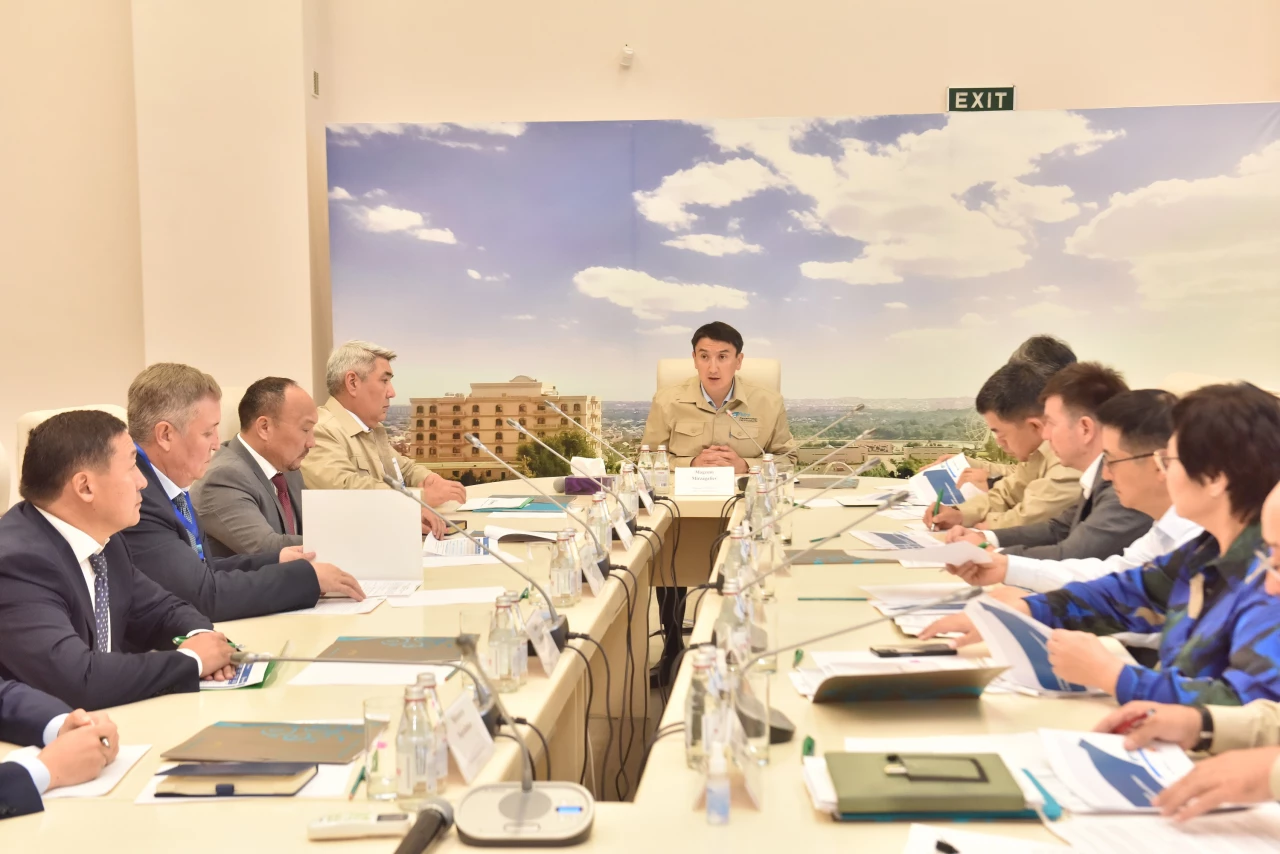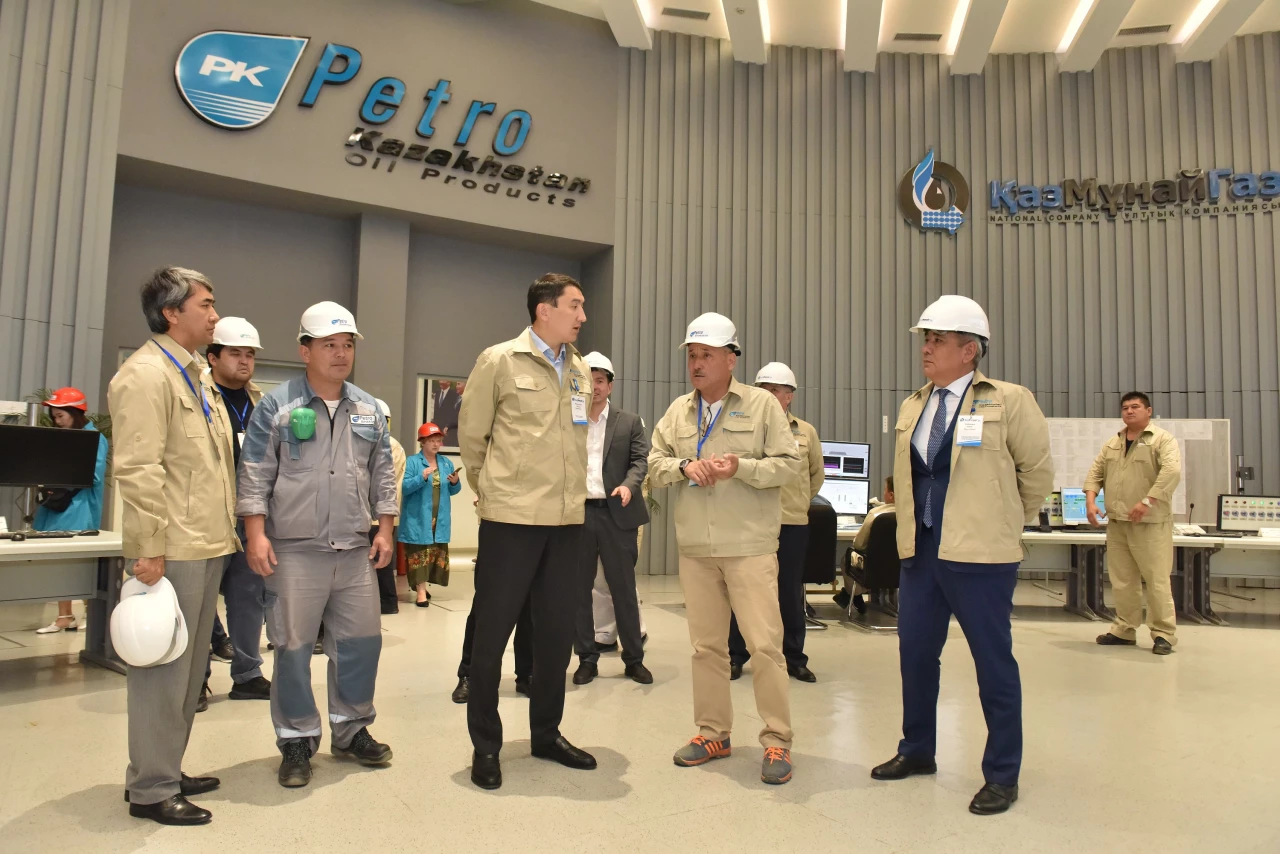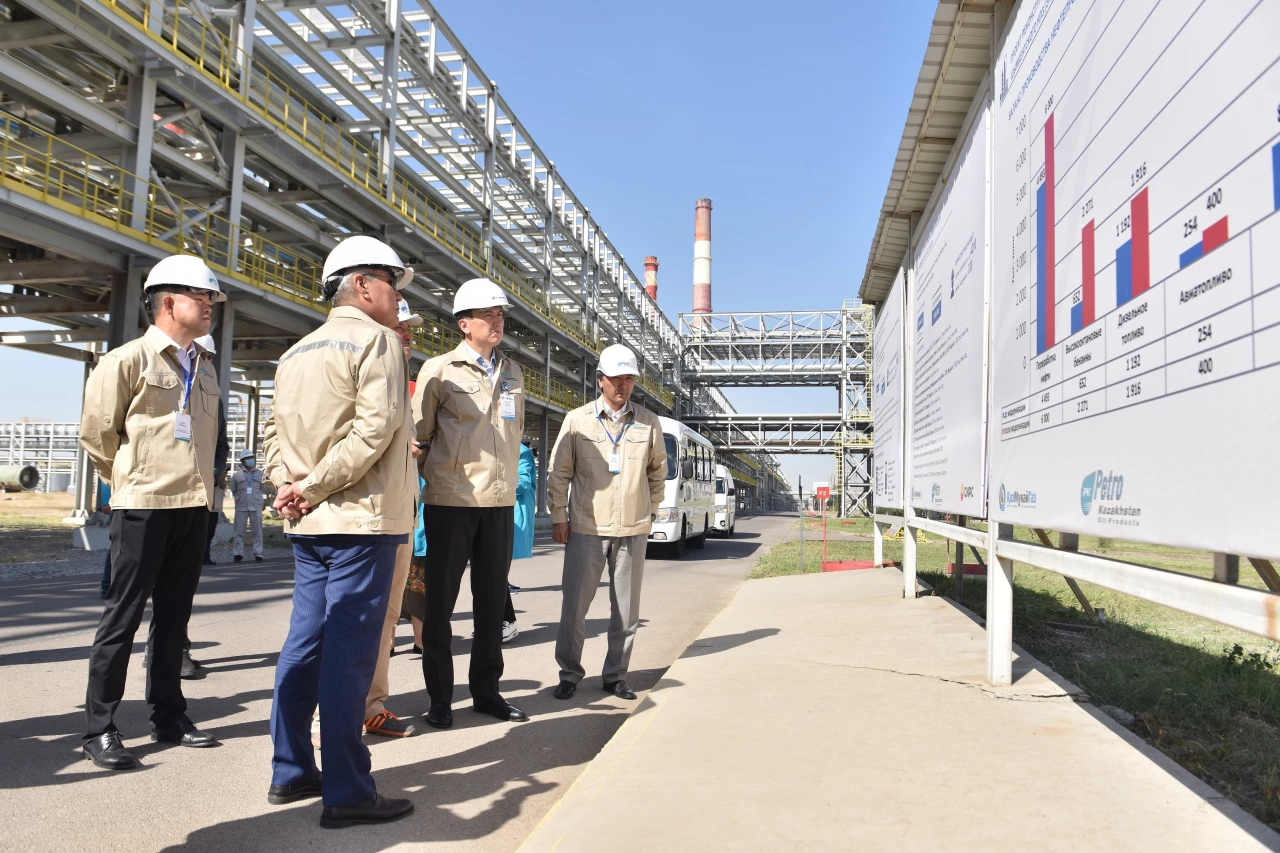 >