Embamunaigas JSC Celebrates Its Centenary
02.09.2022
Embamunaigas JSC has hosted a festive event dedicated to its 100th anniversary in the Atyrau Regional Academic Drama Theatre named after Makhambet.
The celebration was attended by Alikhan Smailov, Prime Minister of Kazakhstan, Magzum Mirzagaliyev, Chairman of the Management Board of JSC NC "KazMunayGas", Serik Shapkenov, Akim of Atyrau Region, oil industry veterans and officially invited guests, employees of Embamunaigas JSC.
In his congratulatory speech, the Prime Minister noted that the President of Kazakhstan Kassym-Jomart Tokayev has always emphasised the importance of developing the oil and gas sector as one of the economic priorities, and the contribution of the industry and domestic oil workers to making Kazakhstan independent. According to Mr. Smailov, Embamunaigas plays a special role in the history of Kazakh oil, as it was at the origin and has nurtured many glorious dynasties of oil workers.
"Emba's geologists have contributed enormously to the discovery and development of the largest oil fields in Western Kazakhstan. Thanks to this, the oil industry has become the driving force behind the country's economic development," the Prime Minister said.
A documentary film describing the century-long journey of Embamunaigas was shown to the attendees.
The company's history dates back to 1922, when Embaneft Trust was established to develop Dossor and Makat Fields. In 100 years, Emba's oil workers have produced more than 188 million tonnes of black gold.
Today, Embamunaigas is one of the largest production companies in KMG Group.
A number of the company's veterans were honoured with state awards for their significant contribution to the development of Kazakhstan's oil industry and to mark the 100th anniversary of Embamunaigas. These include Tabyn Orzhanov and Yesen Taskinbayev, who were awarded the Order of Barys, 3rd Class, Mansia Babasheva, who was awarded the Order of Parasat, Mendesh Salikhov, Kazira Suyungarieva and Zhumabek Zhamauov, who were awarded the Order of Kurmet.
A group of veterans and employees of Embamunaigas JSC also received the Labor Glory Order, 3rd Class, and the Medal for Meritorious Service.
For reference:
Embamunaigas JSC is a subsidiary of JSC NC "KazMunayGas". The official history of Embamunaigas JSC dates back to 1922, when Embaneft Trust was established to develop Dossor and Makat Fields. The company's core business is exploration, oil and gas field development, oil and gas production and oil and gas treatment.
Embamunaigas JSC includes 6 business units in Atyrau and 4 in districts of Atyrau Region: Zhaiykmunaygas, Dossormunaygaz, Kainarmunaygaz, Zhylyoimunaygas, Embamunayenergo administration, and Equipment Maintenance and Packaging Administration. The company supplies oil it produces for export and domestic market. Oil is supplied to the domestic refineries in Kazakhstan. Oil is exported via two main routes: Caspian Pipeline Consortium and Uzen – Atyrau – Samara pipelines. Sales gas is sold through QazaqGas, Kazakhstan's National Gas and Gas Supply Operator. From 1 October 2012 to 2021, Embamunaigas JSC allocated over 1 trillion 303 billion tenge in taxes to the National Fund, national and local budgets and about 4 billion 900 million tenge for the development of regional infrastructure.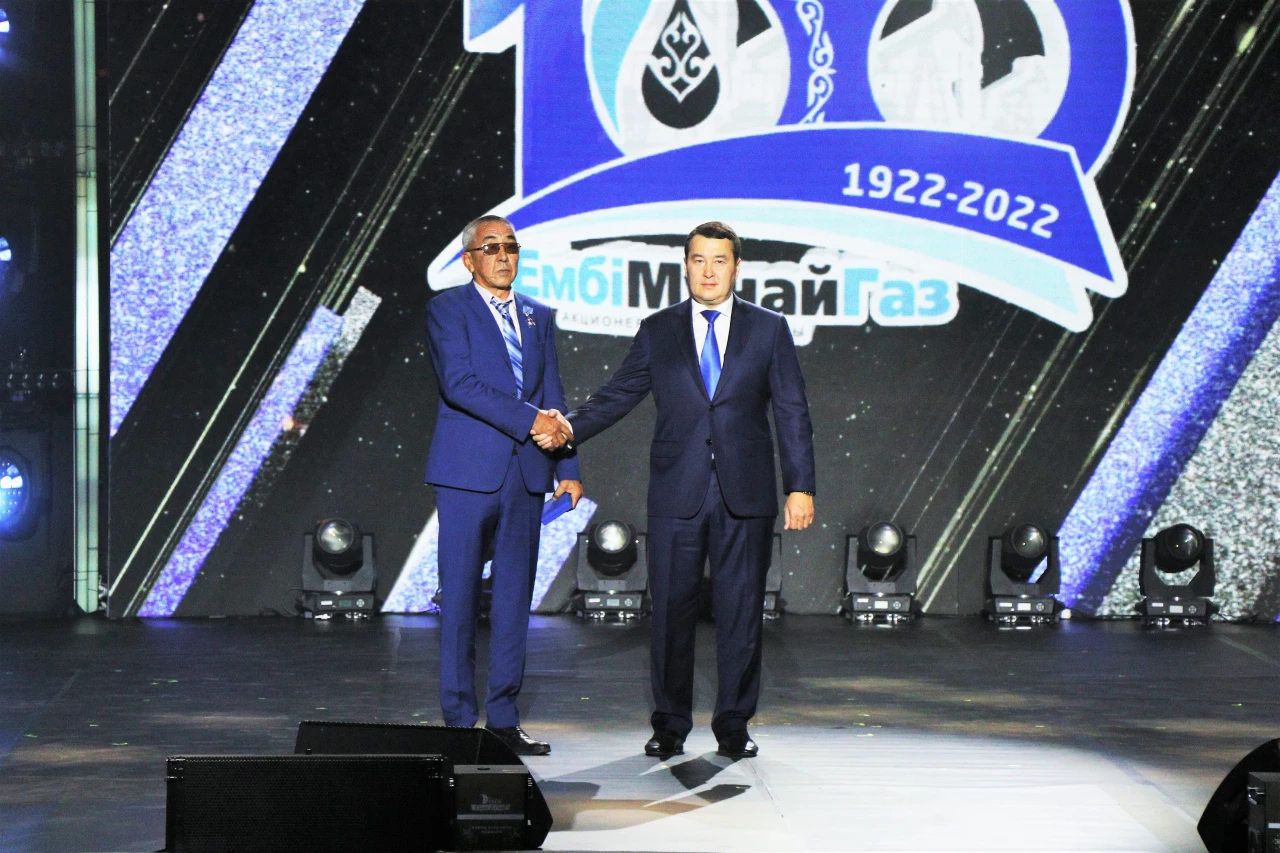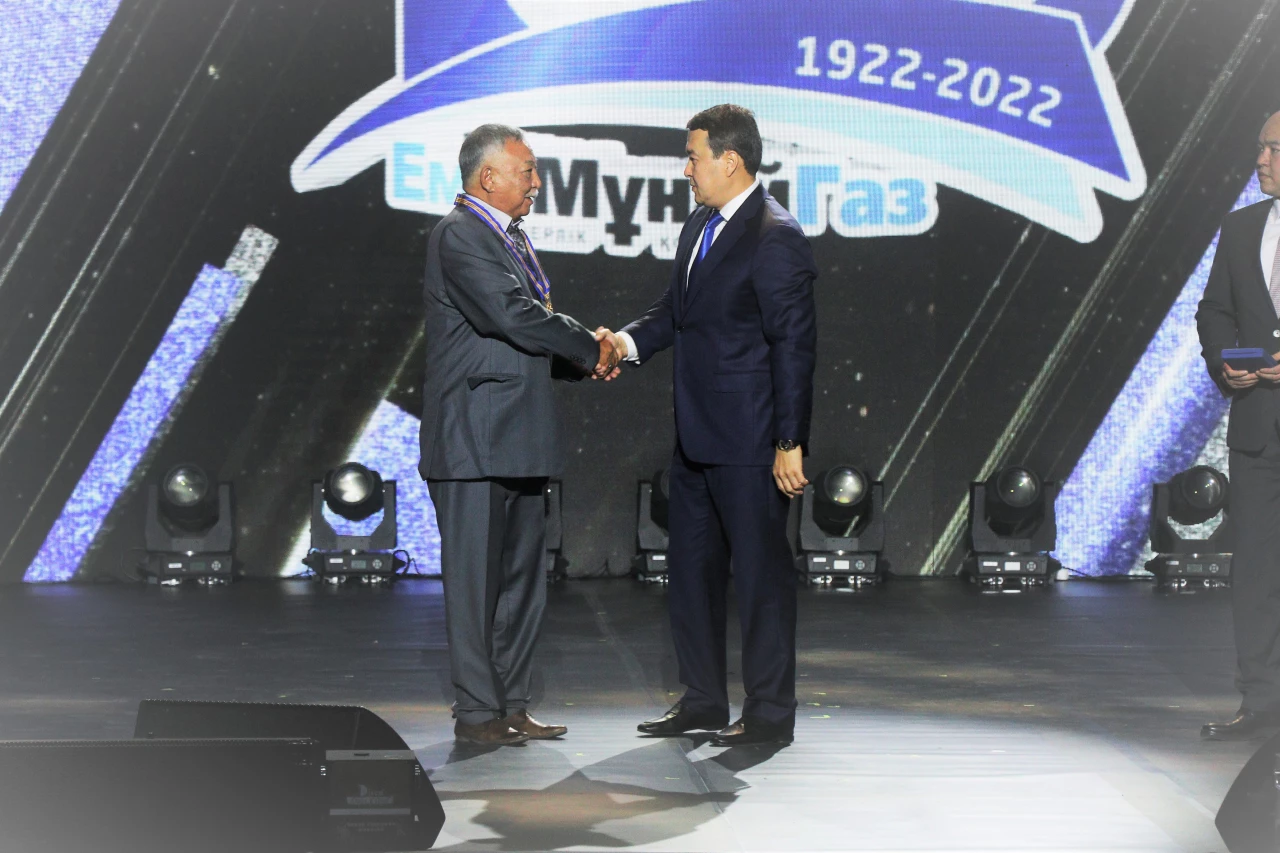 >