Chairman of KMG's Management Board M. Mirzagaliyev Meets the Romanian Minister of Energy V. Popescu
07.10.2022
Chairman of KMG's Management Board Magzum Mirzagaliyev met the Romanian Minister of Energy Virgil-Daniel Popescu.
The negotiations were held in the Astana Office of JSC NC "KazMunayGas". The parties discussed cooperation in the areas of oil refining and petroleum production, provision of KMG's oil refineries in Romania with oil resources, as well as future development of KMG International's assets, including in the framework of decarbonisation initiatives.
Head of KMG assured the Romanian Minister of their intention to continue oil supplies to the Petromidia Oil Refinery as usual.
"This year, it is the 15th anniversary of Rompetrol Group (note: now KMG International) acquisition by KazMunayGas. So far, this acquisition and further investments in Rompetrol growth constitute our largest investments abroad. We follow closely how Rompetrol business grows and consider it a strategic asset," said M. Mirzagaliyev during the meeting.
The Romanian Minister of Energy V. Popescu visited the capital of Kazakhstan on 6-7 October in the framework of the Sixteenth Meeting of the Kazakh-Romanian Intergovernmental Commission for Commercial, Scientific and Research Cooperation.
Reference:
KMG International N. V. (KMG's 100% owned affiliate) owns Romania's largest and one of the most state-of-art oil refinery around the Black Sea region – Petromidia Oil Refinery (54.63%) and the only producer of extraction naphtha in Central and Eastern Europe – Vega Refinery (54.63%). The design capacity of Petromidia Oil Refinery is 6.0 MTPA. The design capacity of Vega refinery is 0.5 MTPA.
KMG International Group also engages in oil and oil products sales transactions around the Black Sea and the Mediterranean Sea and operates over fuel filling stations and oil product outlets in European states (Romania, Moldova, Bulgaria, Georgia) under Rompetrol brand.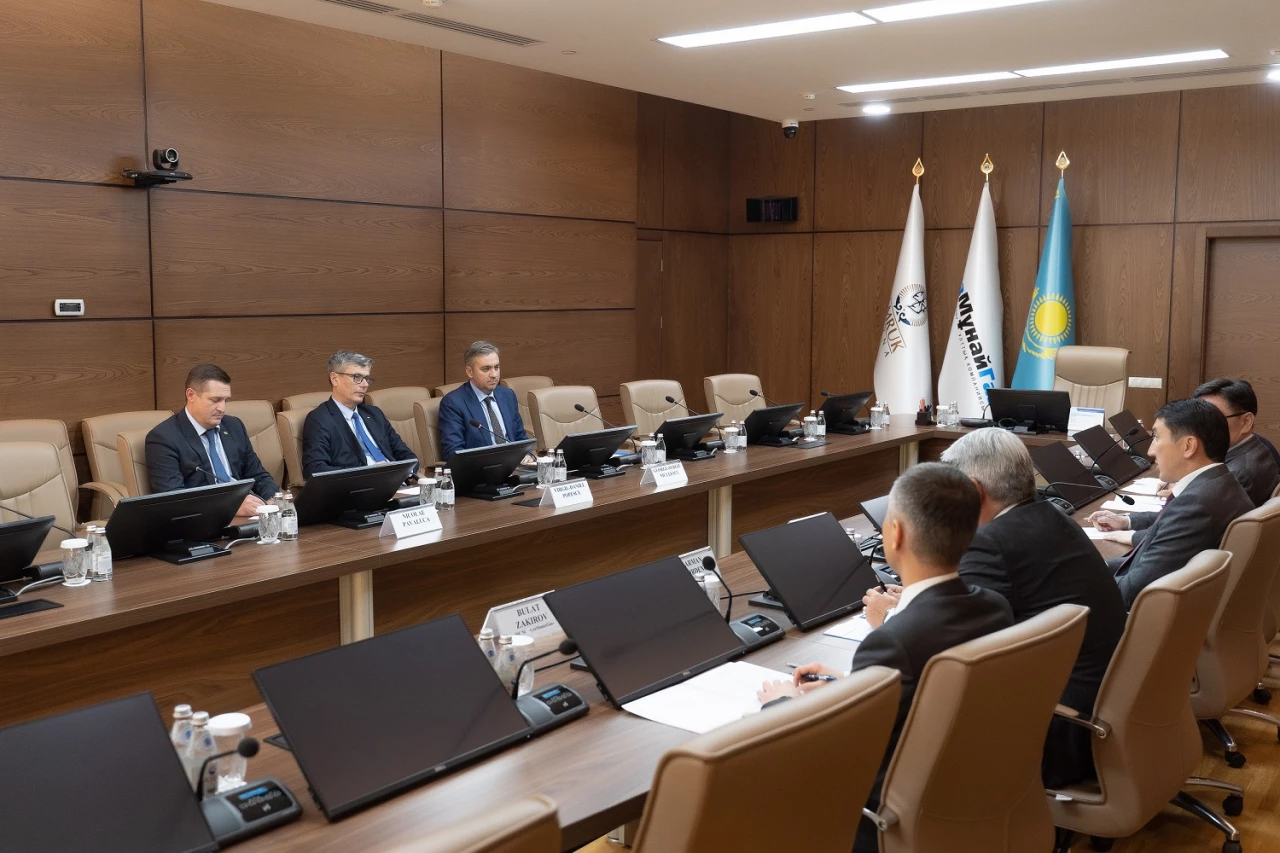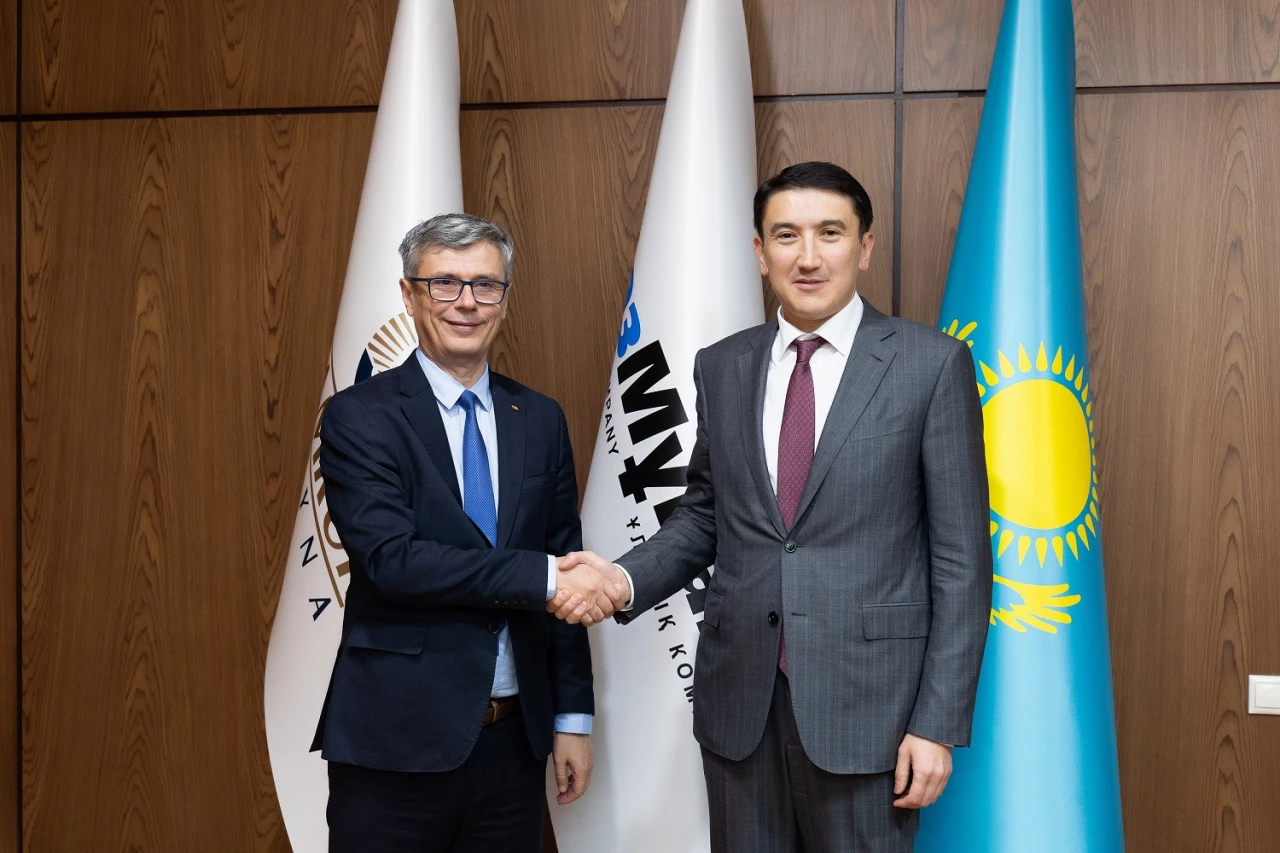 >