Chairman of KMG's Management Board Gets Progress Updates on Water Projects
04.11.2022
On 4 November, Magzum Mirzagaliyev, Chairman of the Management Board of JSC NC "KazMunayGas" (KMG), got progress updates on KMG's water management projects during his business trip to Mangistau and Atyrau Regions.
Mirzagaliyev visited Water Pumping Station No. 5 of the Astrakhan – Mangyshlak Main Water Pipeline in Atyrau Region. This water pipeline is currently the only centralised water supply source for consumers in Kurmangazy, Issatai and Zhylyoi Districts of Atyrau Region, as well as for the town of Zhanaozen, Beineu, Mangistau, Karakiya and Tupkaragan Districts of Mangistau Region.
Talgat Kurmanbayev, General Director of KazTransOil JSC, reported to M. Mirzagaliyev on the progress under the Astrakhan – Mangyshlak Main Water Pipeline Upgrade and Expansion Project (Tranche 1). According to T. Kurmanbayev, the main pipeline's degree of wear is currently about 90 % and its maximum capacity is 110,000 cubic metres per day. The upgrade project will increase the main pipeline's capacity to 170,000-200,000 cubic metres per day. The implementation period is 2022 to 2023.
"The main pipeline upgrade project, which is currently in progress pursuant to the direct instruction of the Head of State, is of utmost social importance. KazMunayGas has made all necessary decisions to start the project. Now we have to do our best to complete it as soon as possible to ensure water security for the local community in the region," M. Mirzagaliyev said.
In Mangistau Region, M. Mirzagaliyev visited the Desalination Plant (DP) at the Karazhanbas Field, which was put into test operation on 1 July this year. The plant currently produces 7,000 to 8,000 cubic metres of treated water per day. According to Kuanyshbai Nurgaliyev, First Deputy General Director of Karazhanbasmunai JSC, to date more than 950,000 cubic metres of drinking water supplied via the Astrakhan – Mangyshlak Main Water Pipeline have already been released to the population of Mangistau Region. The DP is expected to reach its full production capacity of 17,000 cubic metres (this is the volume of treated water produced from 42,500 cubic metres of groundwater per day) by the end of 2022.
During his visit, M. Mirzagaliyev instructed the management team of Karazhanbasmunai JSC to ensure stable operation of the desalination plant to achieve its design capacity, and to accelerate the remaining construction and installation operations and the development of as-built technical documentation.
Both water projects are implemented pursuant to the instructions by Kazakhstan's President Kassym-Jomart Tokayev to address the drinking water shortages in the western regions.
At the end of his business trip, M. Mirzagaliyev arrived at the Caspi Bitum Refinery in Aktau. Talgat Mukanov, General Director of JV Caspi Bitum LLP, updated the Head of KMG on the production performance indicators and the status of preparations for the planned preventive maintenance of the refinery scheduled for December this year. Caspi Bitum is ahead of its production schedule after 10 months of 2022 and is expected to meet its production target by the end of the year.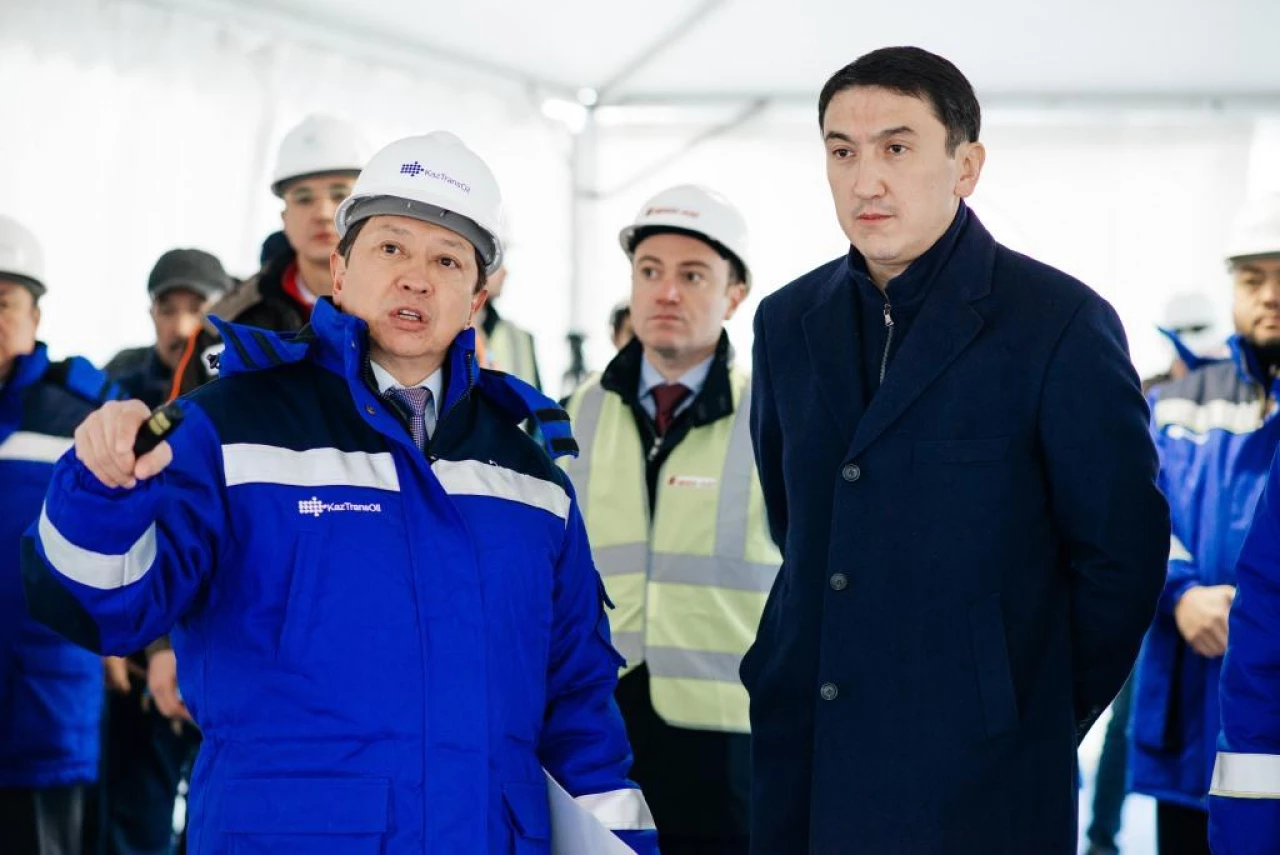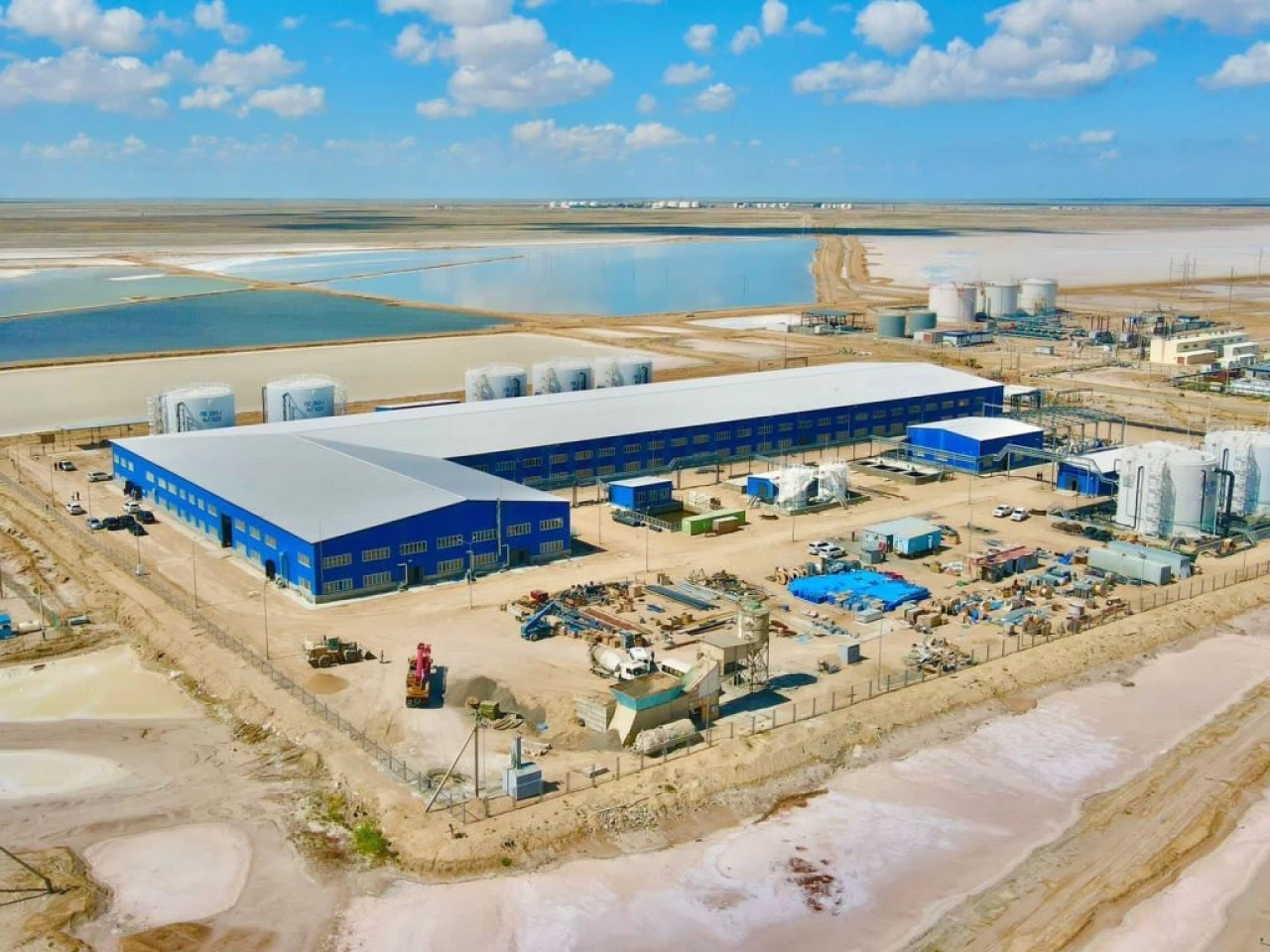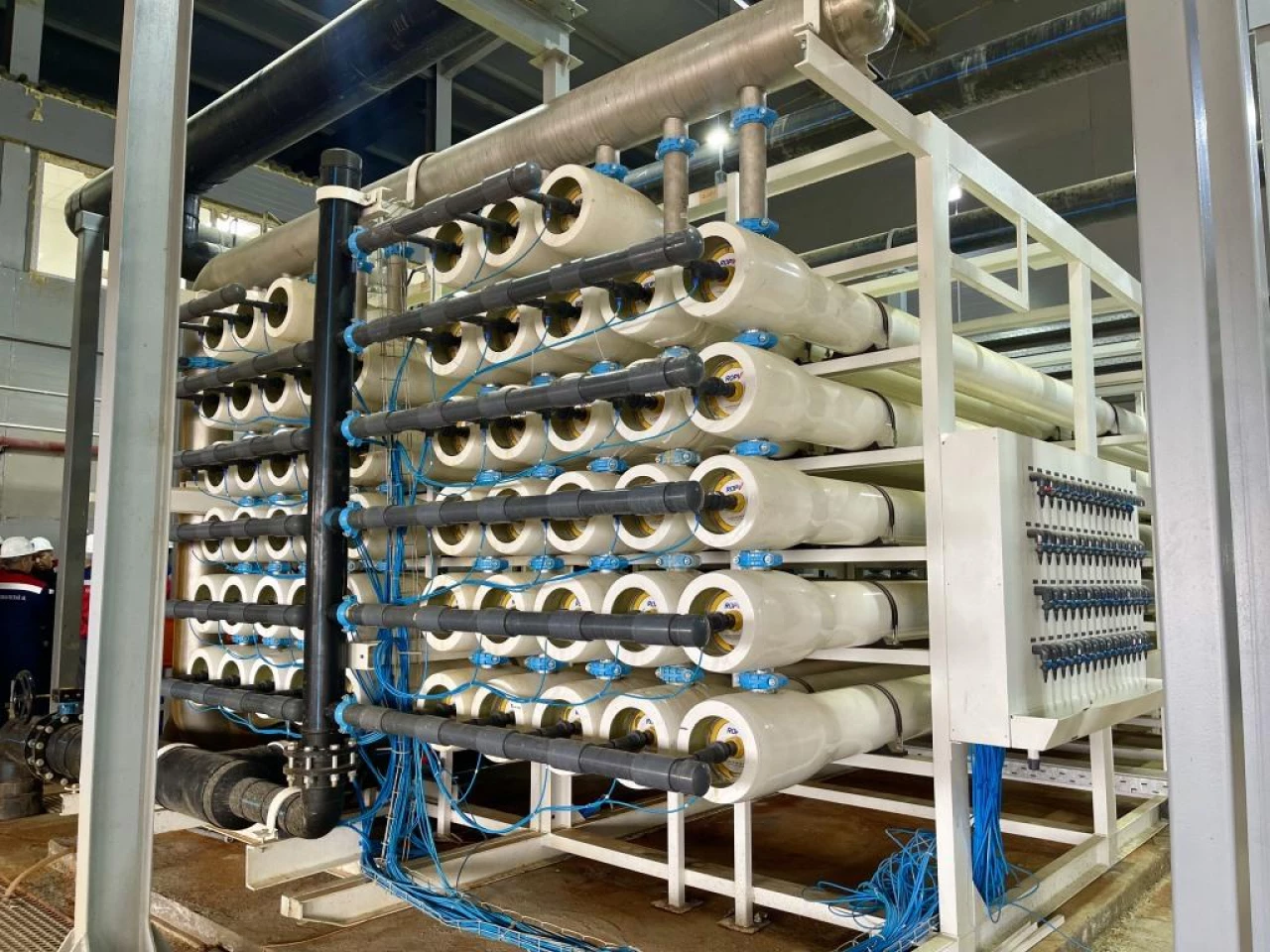 >