Athletic Contest Among KazMunayGas Group's Employees Ends in Atyrau
12.08.2022
A four-day athletic contest among the employees of JSC NC "KazMunayGas" (KMG) subsidiaries has ended in Atyrau. The sports event was held to mark KMG's 20th Anniversary and Embamunaigas JSC's 100th Anniversary. The athletic contest took place on 8 to 11 August with participation of more than 400 athletes from among the oil industry specialists employed by 20 KMG's subsidiaries, who had passed the elimination rounds. They competed for medals in 9 disciplines: ping-pong, lawn tennis, chess, volleyball, basketball, swimming, futsal, togyzkumalak (a Kazakh tabletop game) and track and field.
"Let me congratulate the participants of the athletic contest held to mark Embamunaigas JSC's 100th Anniversary and KMG's 20th Anniversary. Your sports and professional achievements make you role models for the younger generation. National Company "KazMunayGas" is proud of you! On behalf of Chairman of KMG's Management Board and the employees and on my own behalf, I would like to thank everyone who took part in this athletic contest," said Kurmangazy Iskaziyev, Deputy Chairman of KMG's Management Board for Exploration and Production, who attended the athletic contest closing ceremony.
As part of the athletic contest, a friendly match was held between KMG's corporate futsal team and the famous Kairat football club.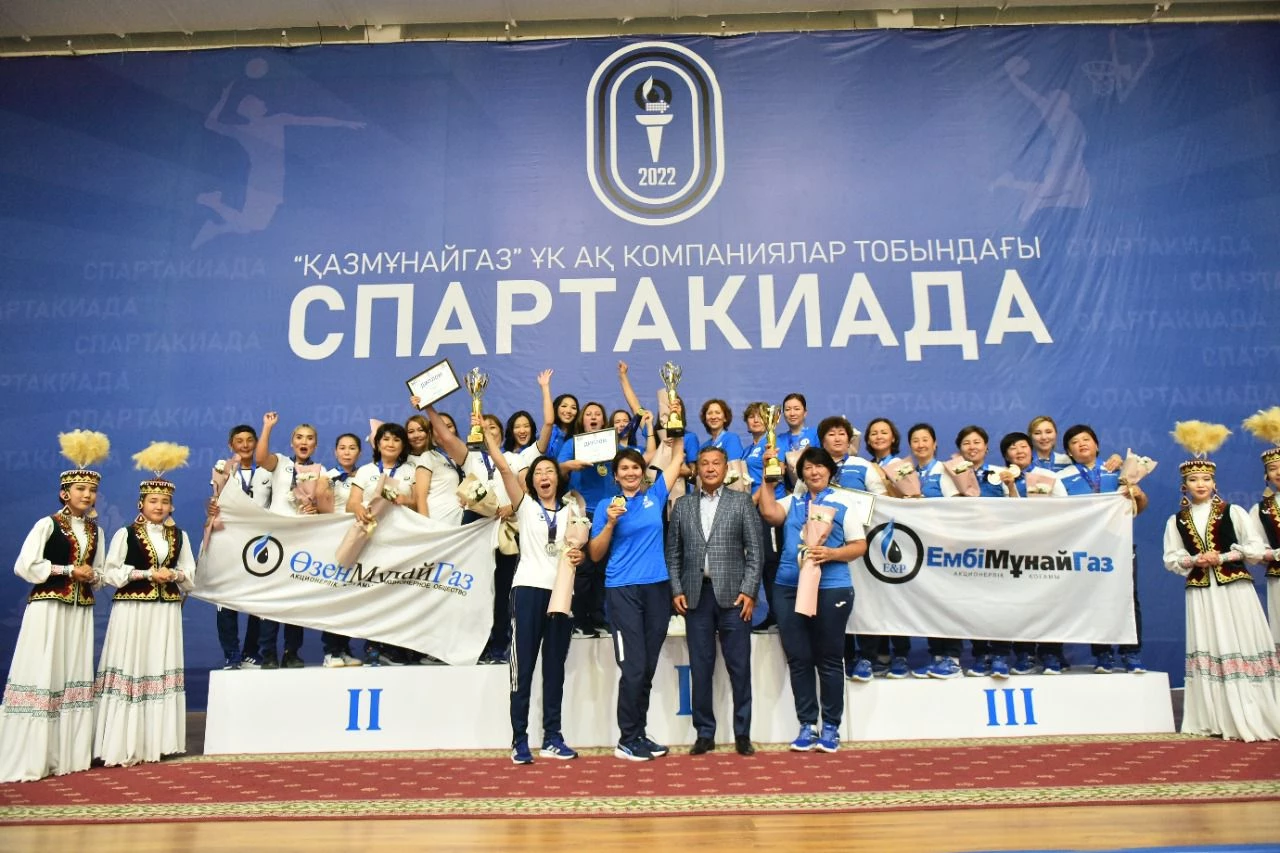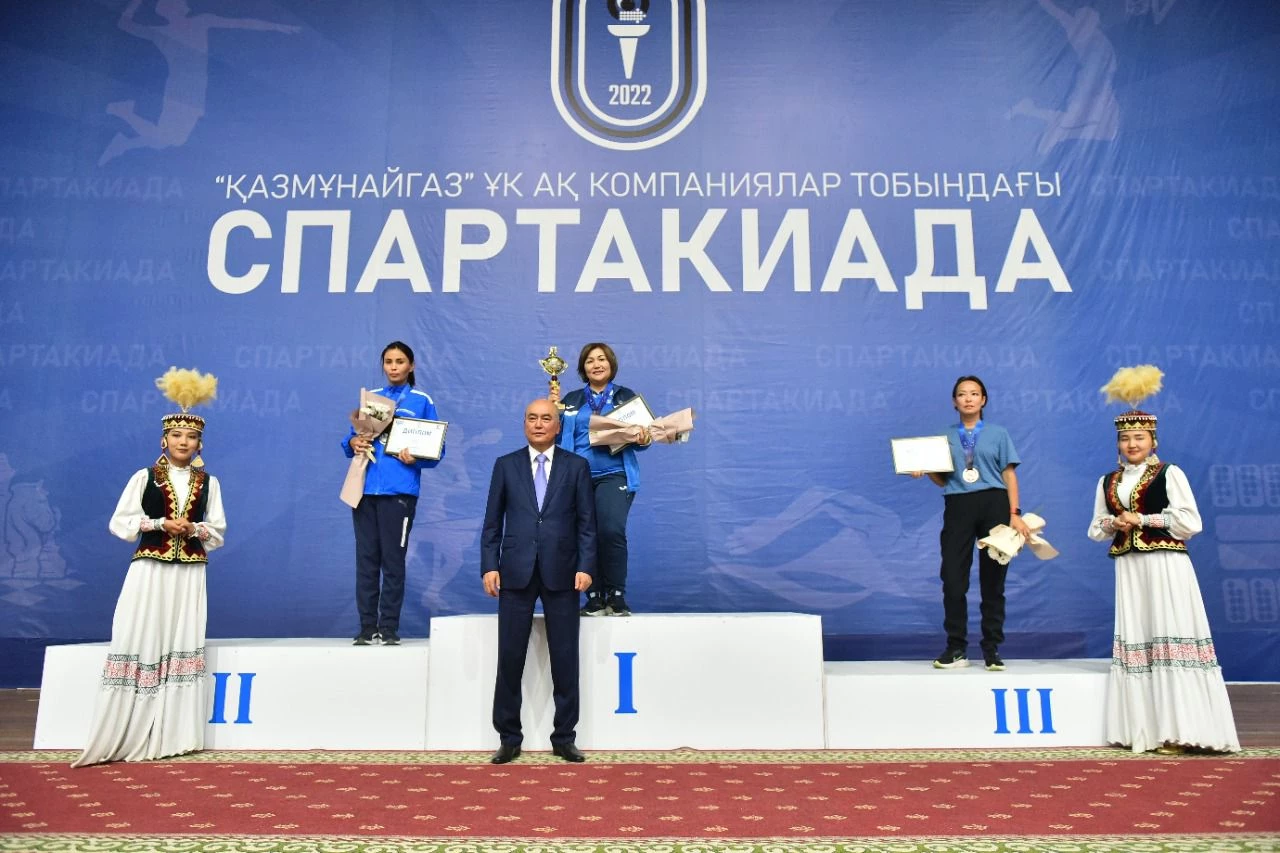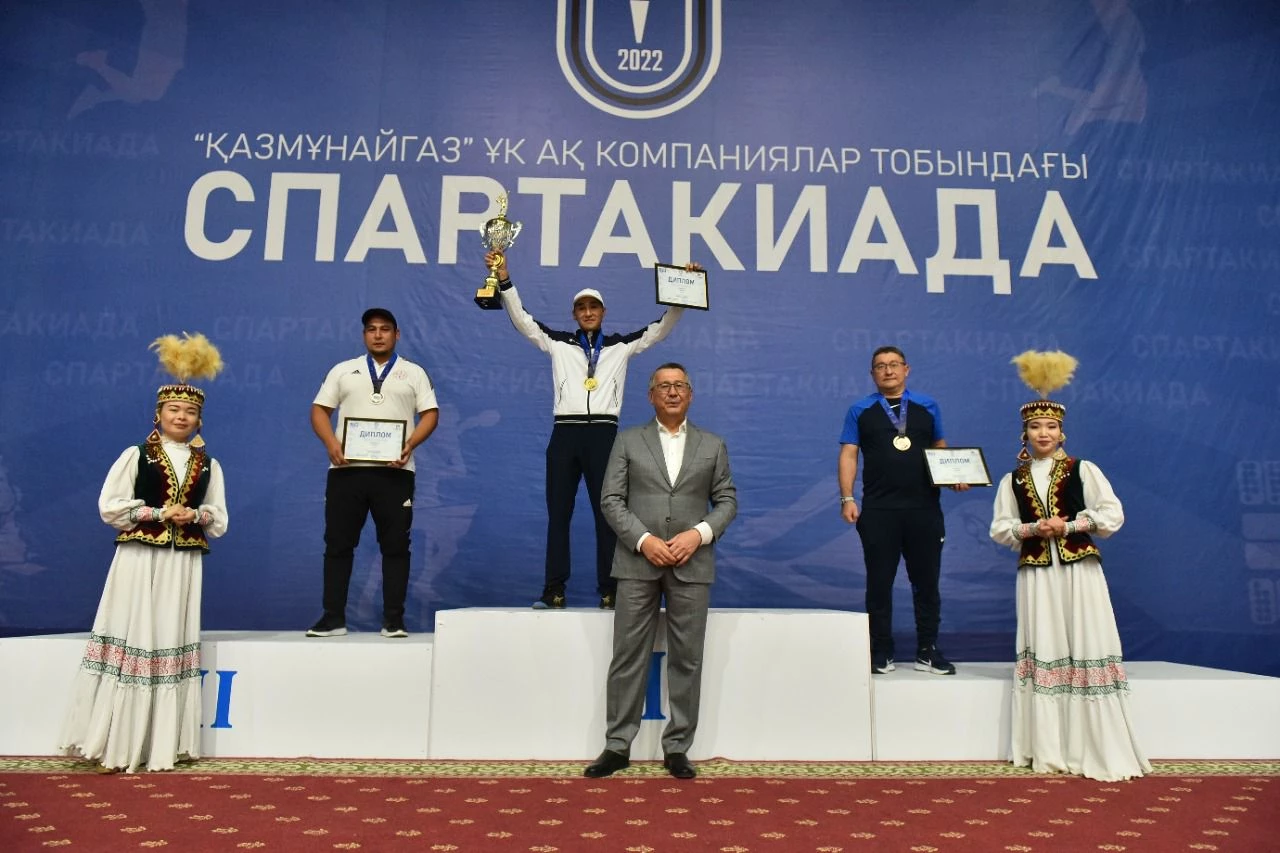 >