Troubles at Atyrau Refinery: Response Team Established, First Deputy General Director Dismissed
03.02.2023
KMG is switching all refineries to the maximum output of petroleum products
Magzum Mirzagaliyev, Chairman of JSC NC "KazMunayGas" Management Board, has checked the progress of repair operations at the Atyrau Refinery started following the catalytic cracker shutdown.
On 1 February, the Atyrau Refinery shut down the catalytic cracker due to the increased temperature profile in its regenerators.
M. Mirzagaliyev visited the Atyrau Refinery on 3 February and held a meeting with the refinery's management. The head of KMG instructed to establish a Response Team to be led by Arman Kairdenov, Deputy Chairman of KMG's Management Board for Oil Refining and Petrochemicals. The Response Team will operate until the equipment failures at the Atyrau Refinery are completely eliminated.
"The main objective of the Response Team is to eliminate all failures and systemic problems existing at the Atyrau Refinery in a prompt and quality manner. My deputy, Arman Kairdenov, will stay here until the crisis is fully resolved," M. Mirzagaliyev pointed out.
During the meeting, Rakhimzhan Zhangabylov, First Deputy General Director of Atyrau Refinery LLP, was dismissed, and a severe reprimand was issued to General Director Murat Dosmuratov. M. Mirzagaliyev also instructed Response Team Leader A. Kairdenov to investigate the incident and make further personnel decisions based on this investigation.
To prevent the national fuel deficit, the Chairman of KMG's Management Board instructed to enhance the oil capacity utilisation at all three refineries to maximise the output of light petroleum products.
"Amid the repeated criticism expressed by the country's leadership towards the Atyrau Refinery and the ongoing disruptions in its operation, we will take the toughest action. Such incidents are inadmissible at a time when supply of petroleum products to the domestic market is a pressing issue," M. Mirzagaliyev concluded.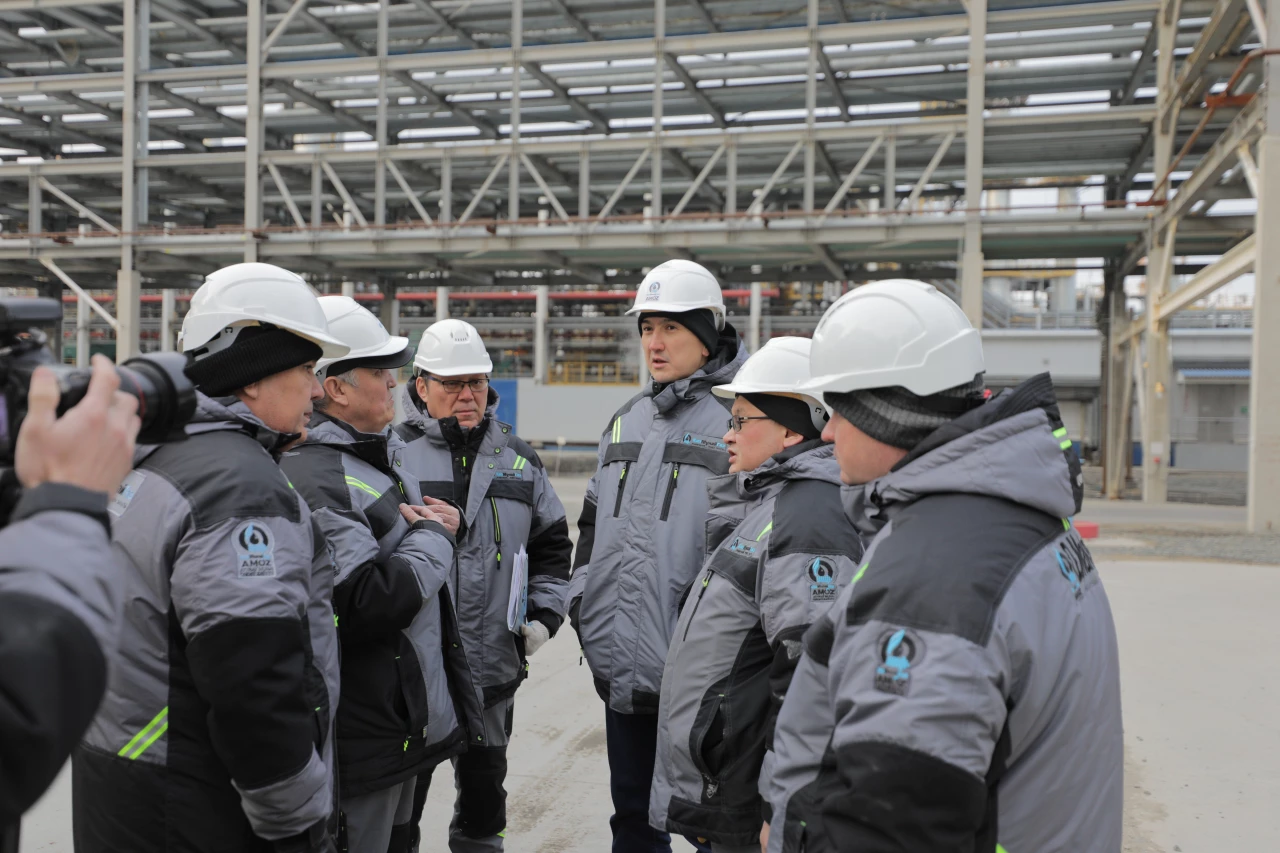 >