Head of KMG Gives Instructions to Increase Production at Aktau Bitumen Plant of Caspi Bitum
29.07.2022
On 29 July, Magzum Mirzagaliyev, Chairman of the Management Board of JSC NC "KazMunayGas" (KMG), visited JV CASPI BITUM LLP during his business trip to Mangistau Region.
Let us recall that at an extended government meeting on 14 July 2022 President Kassym-Jomart Tokayev called the shortage of road construction materials artificial, stating that "the potential of domestic road bitumen production is not fully reached".
"Kazakhstan has all the necessary materials for road construction. But the potential of domestic production is not fully exploited. This is an 'artificial' shortage. For example, there are three bitumen plants in the country. Nevertheless, there is a shortage of 200,000 tonnes of bitumen," the President said, calling for the active use of local resources for high-quality road construction.
According to Kazakhstan's Ministry of Economy, the country will need about 1.1 million tonnes of road bitumen for road construction and repair in 2022.
Caspi Bitum's Aktau road bitumen plant was commissioned in 2013 with a design annual refining capacity of one million tonnes. Karazhanbas field oil, which is special in its properties, is used in the refining process to produce highest-quality road bitumen, one of the best in the CIS countries. In the past year, the plant was upgraded and its oxidised bitumen production capacity was increased.
The plant produces innovative products such as pre-packaged bitumen in big-bags, which maintains high bitumen quality during transportation and storage, and modified bitumen, which has improved plasticity and resistance to high and low temperatures.
In terms of finished product output, the plant produced more than 400,000 tonnes of bitumen in 2021 and has already shipped about 240,000 tonnes of high-quality road bitumen since the beginning of 2022.
During his visit, the Head of KazMunayGas instructed to speed up the project to increase the plant's capacity by 1.5 times and to submit this issue to the relevant authorities of LLP and KMG as soon as possible.
"There is now an opportunity to increase the refining capacity of Aktau Bitumen Plant from 1 million to 1.5 million tonnes per year. We have already started developing design and estimate documentation. This project will increase the plant's bitumen production to 750,000 tonnes per year," acting General Director Atymtai Baltabayev reported.
M.Mirzagaliyev also instructed to consider further sales of packaged bitumen during the off-season and noted that, when raising the output figures, it is very important to take care of social stability and to improve working conditions and the welfare of workers, raising the social importance of the company in the region.
Background:
The key advantage of packaged bitumen is its ability to retain its original physical/chemical properties by avoiding repeated heating and cooling cycles. It can be operated and stored in all climatic conditions. Bitumen from the Aktau plant was and is used in the construction of virtually all strategic highways of the Republic of Kazakhstan, including the Western Europe – Western China Highway. The plant is also continuously improving its product quality, process flow and business processes. For example, in the spring of 2022, JV Caspi Bitum LLP was certified as compliant with ISO 55001:2014 international management system.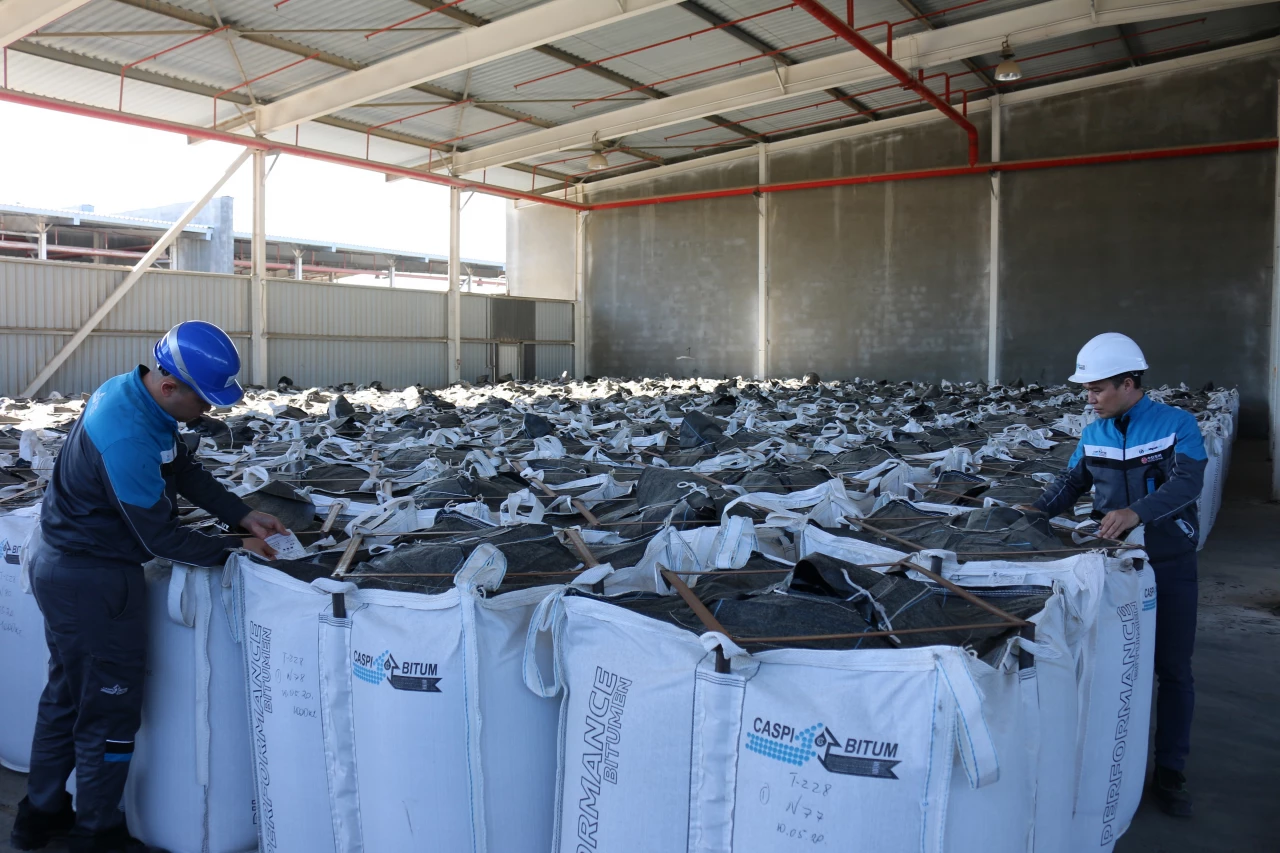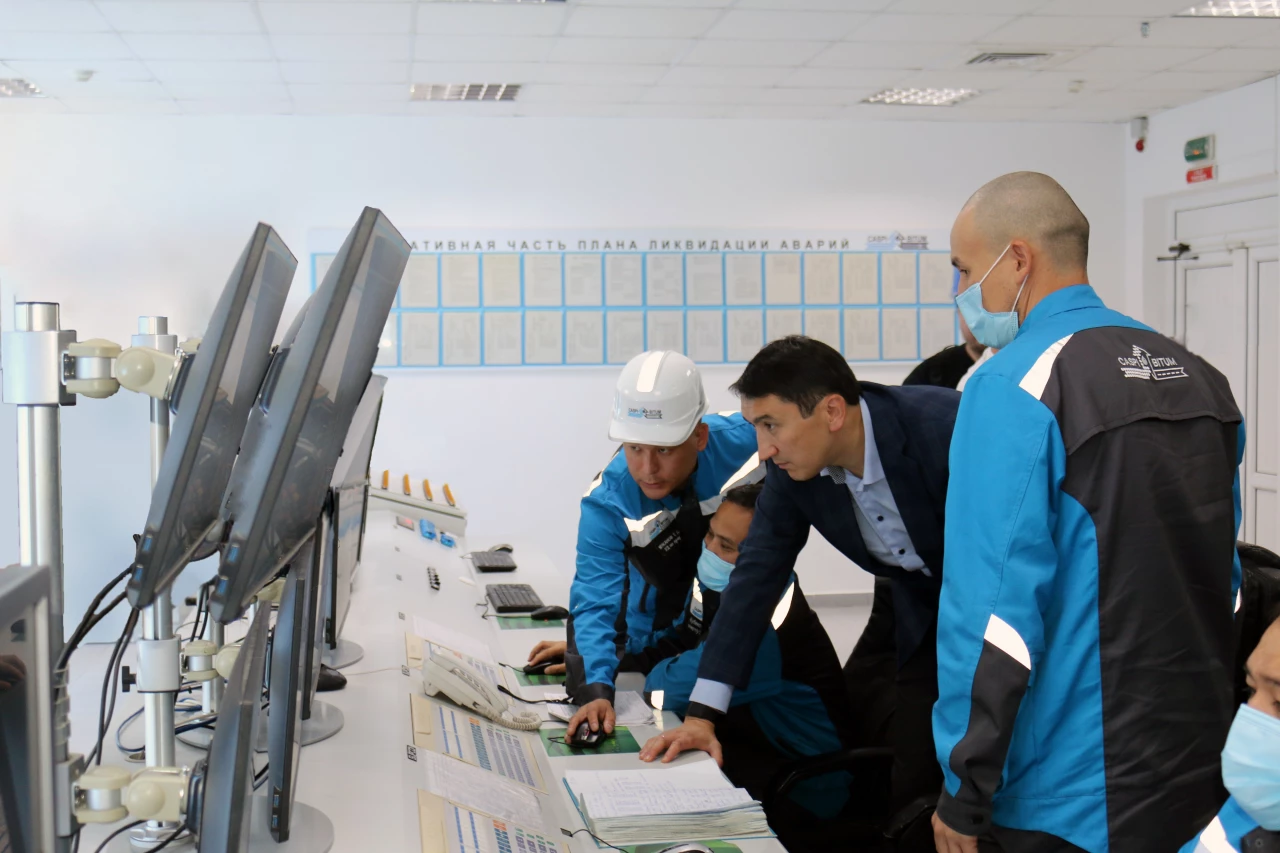 >