Head of KazMunayGas visits Third-Generation Plant at Tengiz
29.07.2022
On 28 July 2022, Magzum Mirzagaliyev, Chairman of the Management Board of JSC NC "KazMunayGas", together with Kevin Lyon, CEO of Tengizchevroil LLP (TCO), visited the facilities of the Future Growth Project – Wellhead Pressure Control Project (FGP/WPCP): Third‑Generation Plant and Combined Production Control Centre (CPC) at Tengiz Field.
"Tengiz is a strategic asset for KazMunayGas, having a significant impact on the development of the economy of the western region and the country as a whole. One of the key objectives today is the timely implementation of FGP/WPCP Project. I would also like to mention the importance of maintaining social stability during the planned large-scale demobilisation of personnel in 2022–2023. We hope that Tengizchevroil will work together with the relevant authorities and local authorities in this matter," the Head of KMG said.
It should be noted that FGP/WPCP is now 92.2% complete. The project will increase TCO's oil production by 12 MTPA. In addition, goods, works and services worth $14.1 billion have been purchased from Kazakh companies since the launch of FGP/WPCP. Most of the remaining work will be done domestically, which will create a positive impetus for Kazakhstan's economy.
Magzum Mirzagaliyev and Kevin Lyon also visited CPC, the largest control centre in the world, where all plants, power grid and field facilities are centrally controlled. The control room located in CPC building has an area of about 2,200 square metres. The centre is equipped with 23 newly designed control consoles.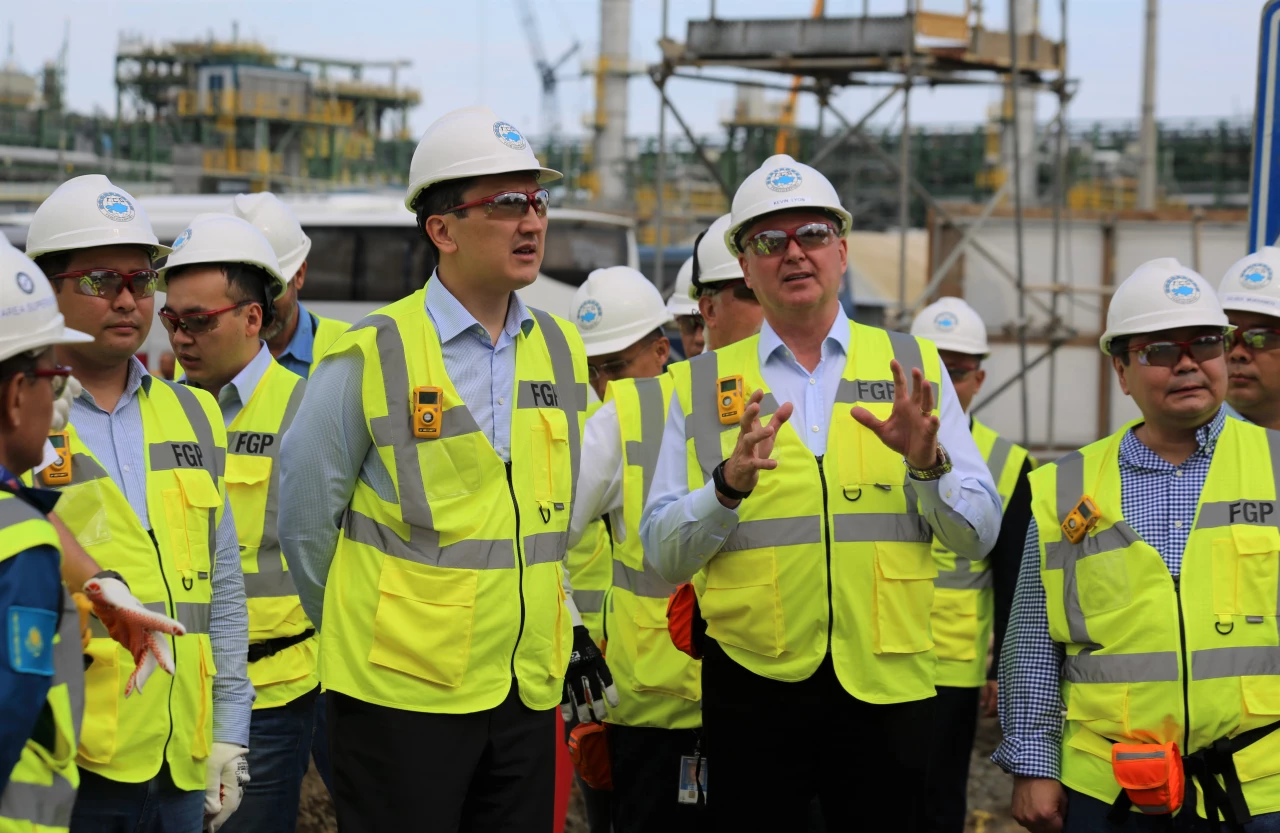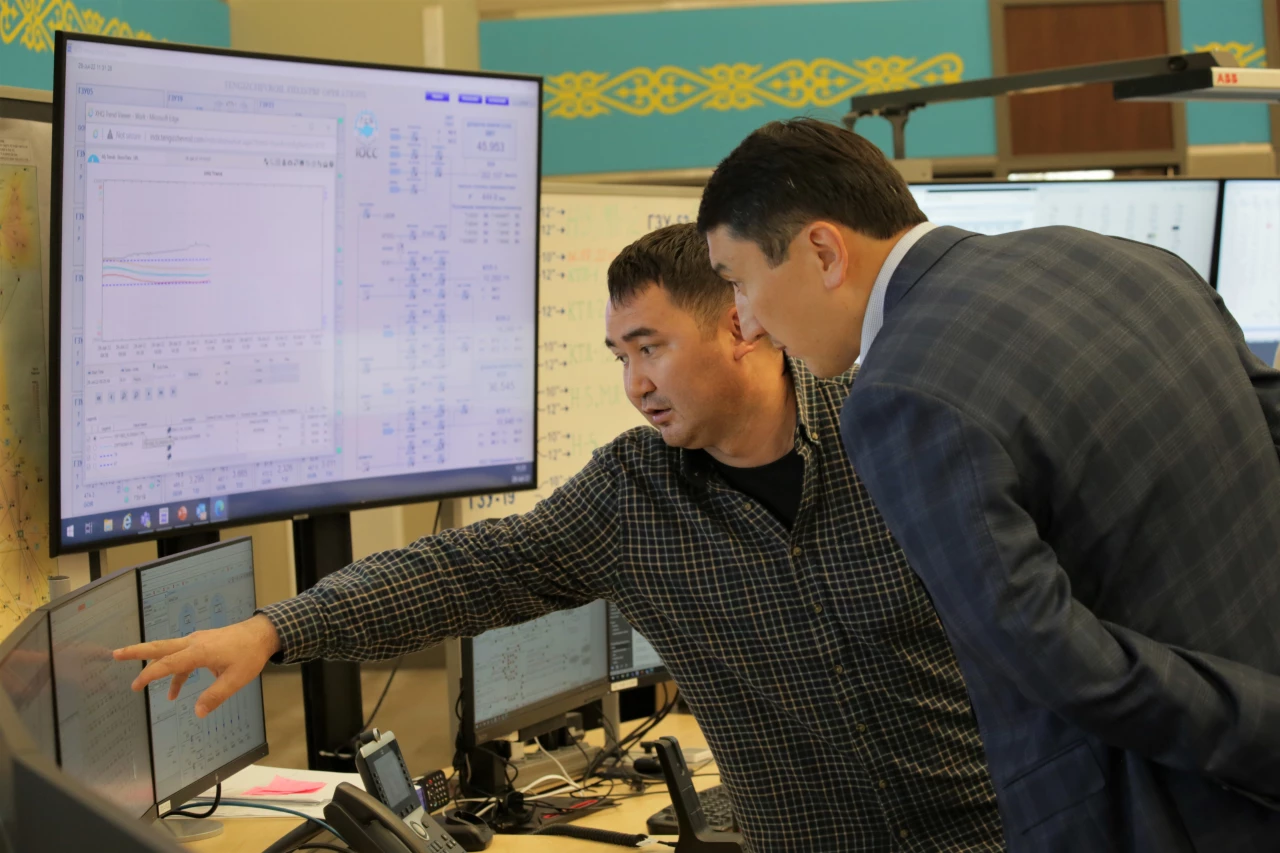 >