KazMunayGas and EBRD sign Memorandum of Understanding
08.06.2022
On 8 June, JSC NC "KazMunayGas" (KMG) and the European Bank for Reconstruction and Development (EBRD) signed the Memorandum of Understanding on strategic cooperation in the field of decarbonisation. The cooperation is aimed at supporting KMG in reducing its carbon footprint as part of the implementation and improvement of the effectiveness of the approved KMG Low-Carbon Development Programme.
The parties' efforts will focus on improving KMG's reporting capacity in accordance with the recommendations of the Task Force on Climate-related Financial Disclosures (TCFD), as well as on analysing the potential and opportunities for financing low-carbon projects to improve energy efficiency, renewable energy development, implementation of low-carbon hydrogen and carbon capture and storage pilot projects.
The memorandum was signed on the eve of the 34th Plenary Session of the Foreign Investors Council devoted to "Decarbonising the Economy. Implementing Low-Carbon Technologies to Meet Environmental, Social and Governance (ESG) Standards." The signing ceremony was attended by Magzum Mirzagaliyev, Chairman of KMG's Management Board, and Huseyin Ozkan, Director, Head of Kazakhstan at EBRD.
"We are pleased to start a new chapter in cooperation with our long-standing strategic partner, the European Bank for Reconstruction and Development. At the UN Climate Ambition Summit, President Kassym-Jomart Tokayev made a statement about Kazakhstan's intention to achieve net zero by 2060. As is known, KazMunayGas has set a goal to reduce its carbon footprint by 15% by 2031 against the 2019 level. We consider the memorandum in the context of completing this task and hope that joint efforts with the EBRD will help strengthen our competencies and achieve a low-carbon future in Kazakhstan," KMG's CEO Magzum Mirzagaliyev emphasised.
"The vast majority of states, including Kazakhstan, have agreed to accelerate work towards the goals of the Paris Agreement and the UN Framework Convention on Climate Change. Sustainable development, decarbonisation, and renewable energy are no longer buzzwords but a way of thinking. I am really pleased that KazMunayGas is part of this global green movement and will cooperate with the EBRD in implementing the low-carbon development programme," Huseyin Ozkan, Director, Head of Kazakhstan at EBRD, said.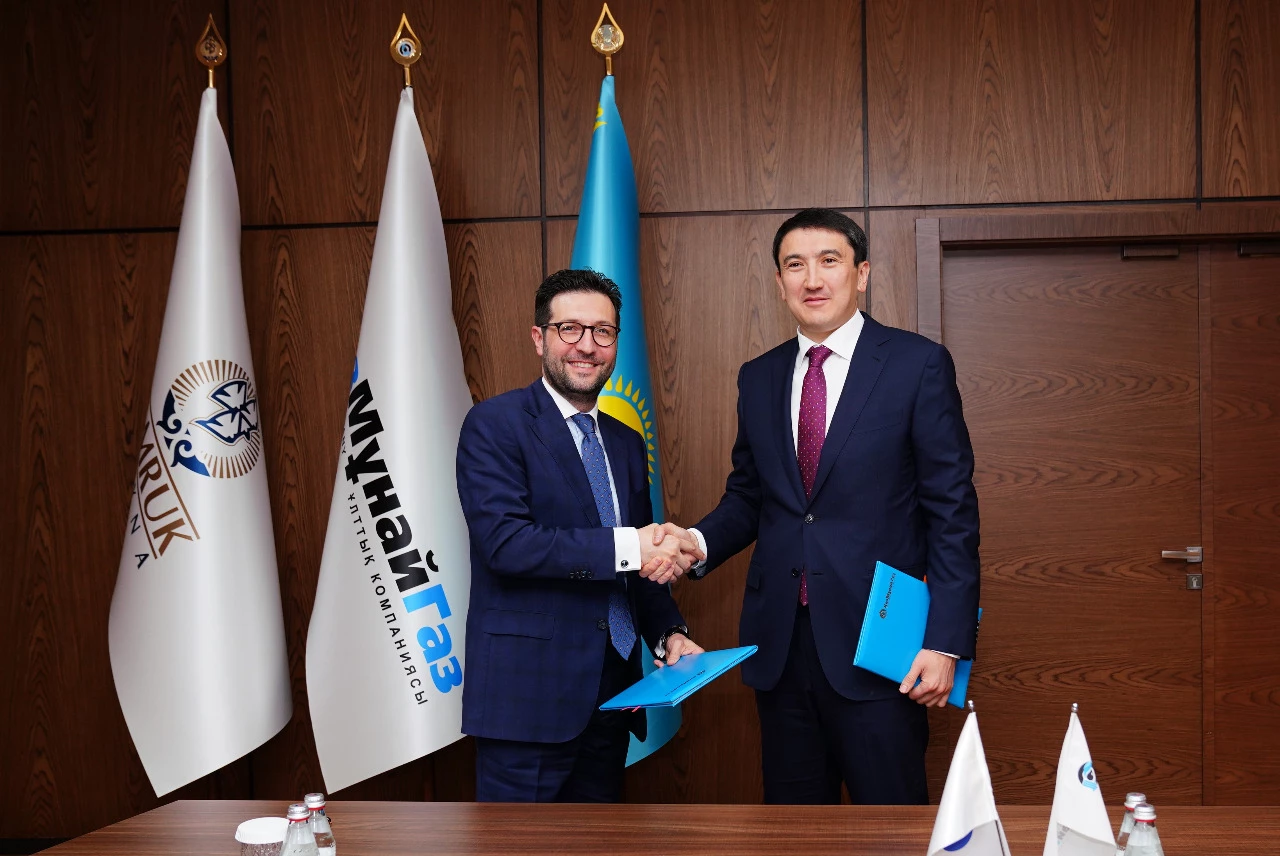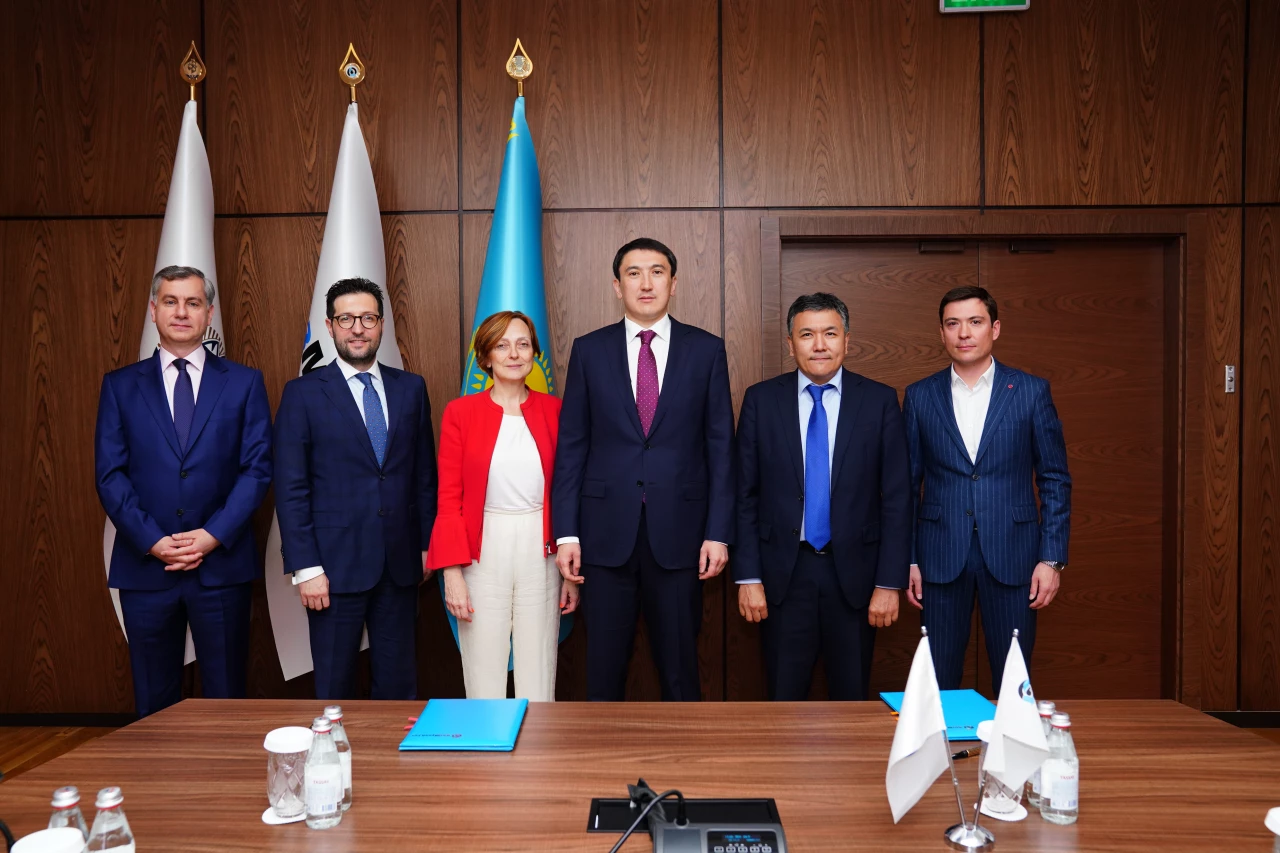 >