The Public Council of Samruk-Kazyna JSC starts hearings of the Fund`s national companies as part of public control
20.05.2022
On 20 May 2022, the Public Council of Samruk-Kazyna JSC chaired by Bolat Zhamishev held a meeting to publicly discuss the report of JSC NC "KazMunayGas" (KMG) on implementation of the development plan and strategy in 2021. The meeting was attended by representatives of Samruk-Kazyna JSC, public, expert community and other stakeholders.
Attendees discussed KMG's business and financial results for the past year. These include 21.7 million tonnes of oil and 8.1 billion м³ of gas produced in 2021, 74.6 million tonnes of oil transported and 18.8 million tonnes of oil refined.
The company's revenue last year exceeded 5.8 trillion tenge and its consolidated net profit (including share in profits of joint ventures) was 1.2 trillion tenge. KMG's free cash flow for 2021 was 669 billion tenge, which was distributed to pay dividends in the amount of 200 billion tenge. The remainder will be used to finance KMG's priority projects and for debt repayment.
The company's free cash flow may decline this year due to increased salary budget for production personnel, cost of contractors' services, and lower global prices for Urals oil compared to Brent, and an increase in the tax burden, which requires maintaining a liquidity cushion. However, the amount of dividends to be paid in 2022 was approved at 200 billion tenge, which is almost 4 times higher than last year's dividends (56 billion tenge).
"To make it clear, besides the cash flow, the net profit includes non-cash income that cannot be used to pay dividends, and not includes some cash outflows such as capital expenditures, debt repayment and others. The share of paid dividends depends on the overall financial health of the company, its debt burden and affects the company's international credit ratings and, accordingly, the price of Eurobonds traded on international and Kazakh exchanges. Net profit and free cash flow for 2021 also include the relevant figures of JSC "KazTransGas" (NC QazaqGaz JSC) until 9 November 2021, to which KMG no longer has access due to its withdrawal from the Group," explained Dauren Karabayev, Deputy Chairman of KMG's Management Board.
In addition, in November 2021, the company approved a 2031 Development Strategy.
"The strategy reflects changes in KMG's asset portfolio to enter the oil and gas chemical business, the global trend for energy transition to clean energy sources and tighter carbon regulation. Over the next ten years, the Company will focus on increasing its oil and gas resource base, efficiency of current production, development of new petrochemical processing stages, introduction of digital technologies and solutions, and reducing its carbon footprint," said Dastan Abdulgafarov, Deputy Chairman of KMG's Management Board for Strategy, Investment and Business Development.
The company's current and future projects were also presented to the Public Council members. It should be noted that KMG is currently completing construction of a polypropylene plant and is involved in Tengiz and Karachaganak expansion projects. The company also has a number of socially important infrastructure projects on its agenda, including reconstruction of Astrakhan-Mangyshlak main water pipeline, construction of a seawater desalination plant in Kenderli and a new gas processing plant in Zhanaozen. KMG also carries out exploration projects both onshore and offshore in the Caspian Sea.
There are 24 collective agreements in place in KMG subsidiaries. The company management holds regular meetings with employees and trade unions to identify problematic issues and develop measures to address them.
The Public Council separately discussed KMG's compliance system, including anti-corruption, insider information disclosure, listing issues and existing sanction risks. The company also has a hotline, which received 76 calls in 2021. The complaints were confirmed in 16 cases, 52 complaints were not confirmed, and the rest were withdrawn by the applicants themselves or were not within the company's competence. Most of the complaints concerned procurement-related violations and labour issues.
Let us note that the Public Council of Samruk-Kazyna JSC was established in December 2021 through open competitive selection of candidates and consists of 10 members (7 representatives of the public and 3 representatives of the Fund).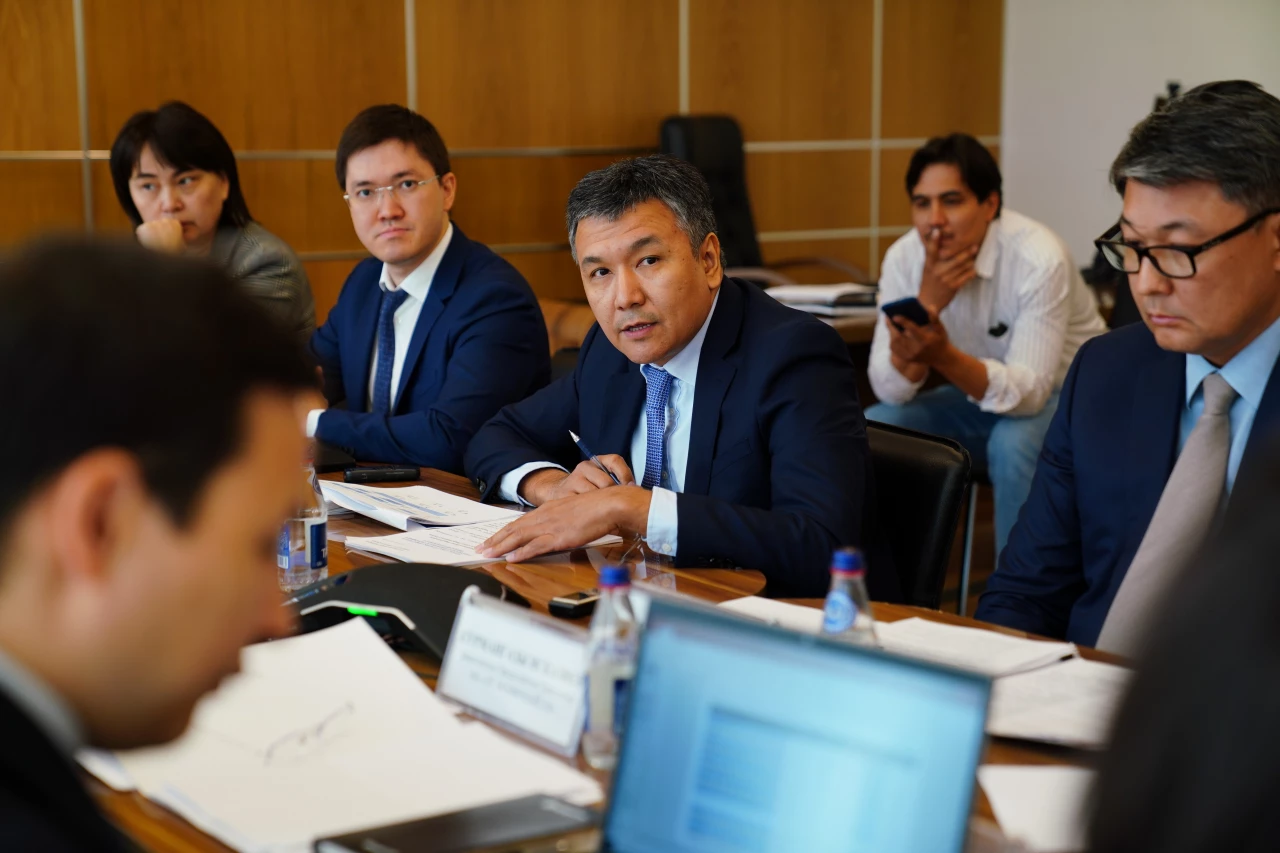 >