KazMunayGas and Linde Signed Memorandum of Understanding under Green Hydrogen and Ammonia Project
01.11.2021
JSC "National Company "KazMunayGas" and the technology company Linde have signed a Memorandum of Understanding.
The parties have agreed to cooperate and jointly develop clean energy projects in Kazakhstan. The first stage of cooperation will focus on exploring the opportunity of producing hydrogen and ammonia using natural gas as feedstock (blue hydrogen and blue ammonia) and/or water electrolysis (green or blue hydrogen and green or blue ammonia).
Once a feasibility study is complete and a successful agreement is reached, a green hydrogen and green ammonia production project is to be implemented in Kazakhstan.
"KazMunayGas has a consistent and balanced approach to the decarbonisation projects as part of its adopted Low-Carbon Development Programme. Cooperation with the world's leading companies is a priority in studying promising projects in this area," noted Alik Aidarbayev, Chairman of KMG's Management Board.
"I am glad our company is able to contribute to the process of decarbonisation in Kazakhstan. In particular, jointly with our partner, KazMunayGas, which has taken the lead among other companies in implementing greenhouse gas reduction activities. I am looking forward to being able to bring our large experience in this area to real projects," emphasised Thomas Hilker, Linde Gas Rus Vice President for Investment in Russia and CIS.
It should be noted that Linde has a vast experience in delivering solutions for clean energy technologies and traditional industrial gas technologies. These include production, transportation and storage of green hydrogen and ammonia, construction of air separation plants, hydrocarbon steam reformers, electrolysers, ammonia plants, CO2 capture plants, natural gas processing plants, etc.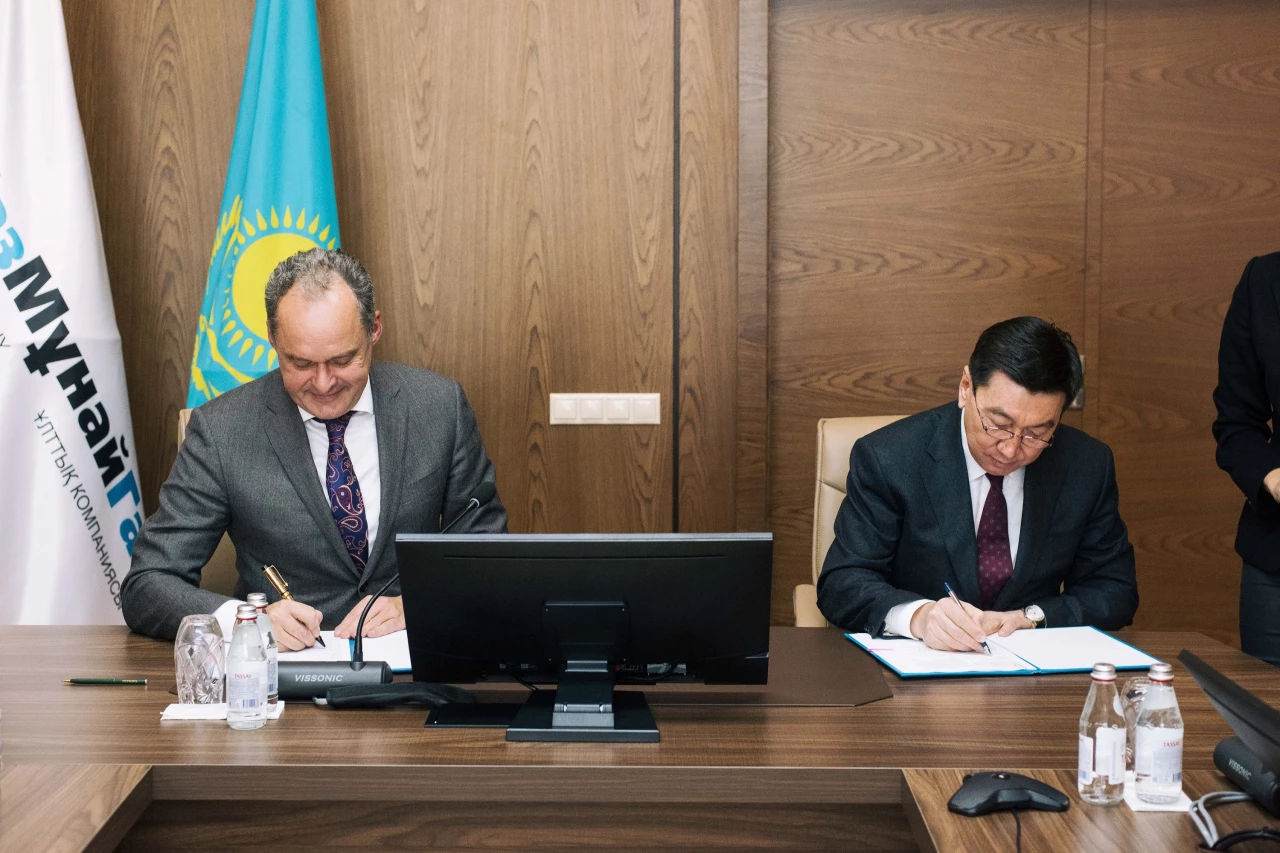 >