Mangistaumunaigas Has Its General Director Replaced
22.10.2021
Dauletzhan Khassanov has been appointed the General Director of Mangistaumunaigas JSC by the resolution of the Board of Directors.
Mr. Khassanov was born on 21 October 1971. He graduated from West Kazakhstan Agricultural Institute with a degree in Economics and Atyrau Oil and Gas Institute with a degree in Mining Engineering.
He began his career as an accountant. It is more than 20 years that he has been working for the KazMunayGas Group. Over the years, he held executive roles at Embamunaigas JSC, Ozenmunaigas JSC, Kazgermunai JV LLP and Karazhanbasmunai JSC. Before joining Mangistaumunaigas, Mr. Khassanov had held the position of Director of the Oil and Gas Production Department at JSC NC "KazMunayGas".
Zhakyp Marabayev, Deputy Chairman of JSC NC "KazMunayGas" Management Board, introduced the new executive to the company's team. He noted that, despite the adverse external factors, the company has continued its progressive development during the recent three years and arranged for the achievement of the key performance indicators. For example, the production target was exceeded last year and amounted to 5.9 mln tonnes of oil.
Mangistaumunaigas' former management also made much effort to prevent the spread of COVID-19 and ensure that the company's employees are vaccinated as appropriate to reach the herd immunity.
At the same time, the new management has no less greater challenges to deal with — ensure further achievement of oil and gas production targets, improve the company's performance and provide the best possible working conditions for all employees of Mangistaumunaigas.
It should be noted that the Mangistaumunaigas Shareholders' Agreement provides for the alternation of the right to appoint top managers and unit managers every 3 years. Former General Director Liu Jingcheng had been in office since November 2018.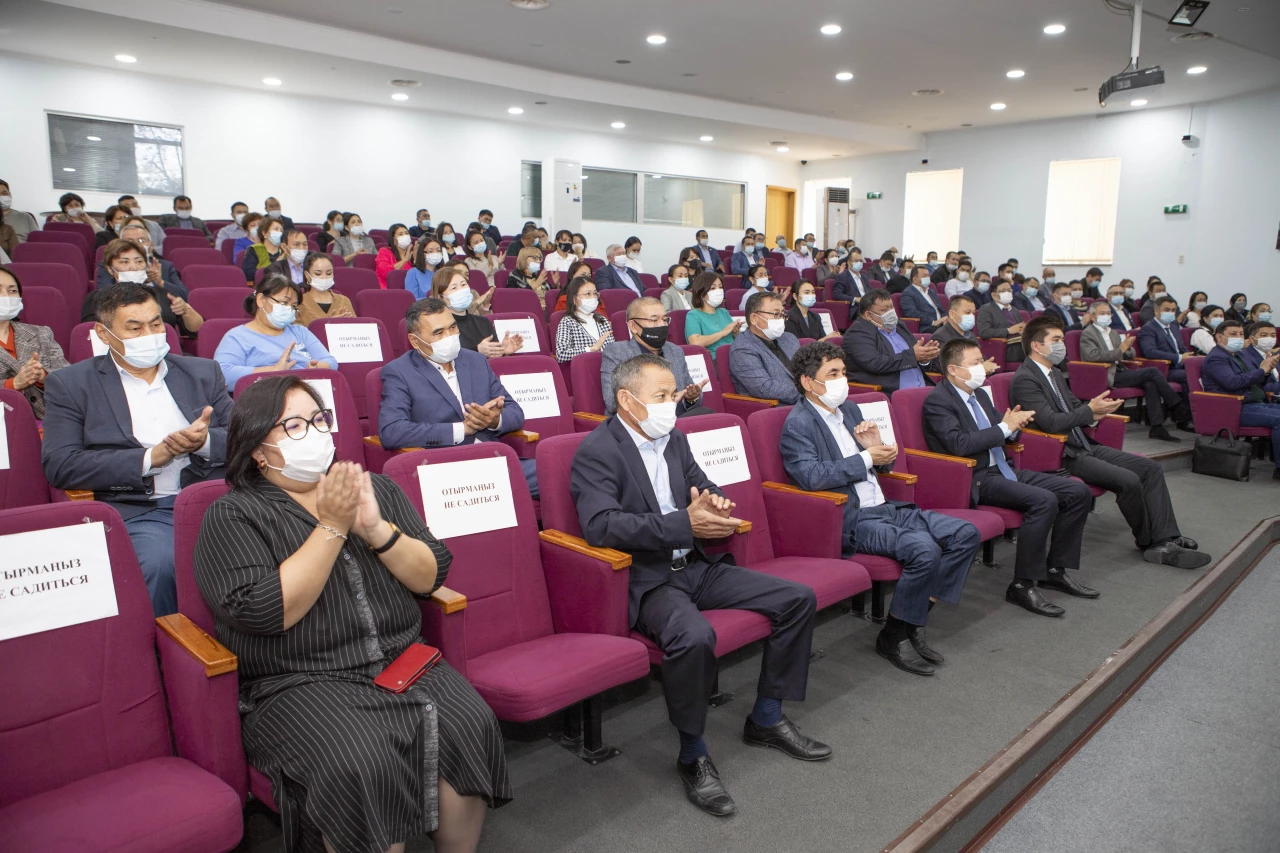 >