Media Representatives See Implementation of TAZALYQ Environmental Project
29.09.2021
TAZALYQ, a large-scale environmental project, is being actively implemented in Atyrau to improve the city's environment. On 29 September, Atyrau Refinery held a press tour to tell journalists about the project that would have positive effect on the region's environment.
It should be noted that TAZALYQ is implemented by JSC NC "KazMunayGas" together with Atyrau Refinery. The project involves upgrade of the mechanical treatment facilities and treated wastewater channel, reclamation of evaporation fields. The project is expected to be fully completed in late 2023.
"The majority of facilities for Phase 1 of the mechanical treatment facilities upgrade have been constructed. Thanks to the new treatment facilities, water intake from the river Ural will drop by 10%, and 15% of treated production wastewater will be reused by the plant," Kanat Sagizbayev, Deputy Head of the Construction Management Unit, said during the press tour.
Oil sludge pre-treatment and dehydration units are being currently constructed and assembled. The second phase will include construction of equalizing reservoirs and a floatation unit. Phase 1 of construction will end in March 2022. The mechanical treatment facilities are to be fully completed in December 2022.
Apart from that, the work is in progress to reclaim the plant's evaporation fields at Tukhlaya Balka with its territory divided into four sectors. Today, a separating dam between the city and the plant and Dam 1 between sectors 2 and 3 have been fully constructed, Dam 2 between sectors 3 and 4 is 95% complete.
Sector 1 has been completely drained, Sector 2 has been drained by 70%. After draining, the sectors will start to be reclaimed: grass mowing, ploughing followed by adding a special bio-product to the soil. The total area of the evaporation fields to be reclaimed is 860 ha. All four sectors are expected to be finally reclaimed in November 2023.
TAZALYQ also involves upgrade of Atyrau Refinery's treated wastewater channel, which will be fully enclosed and prevent toxic pollutants from entering the environment. According to the project, the new enclosed channel will send treated effluents from Atyrau Refinery to the city's sewage treatment facilities. The channel upgrade is expected to end in May 2022.
As was reported earlier, in June 2021, Atyrau Refinery and the European Bank of Reconstruction and Development entered into an agreement to fund TAZALYQ for up to USD 80 mln.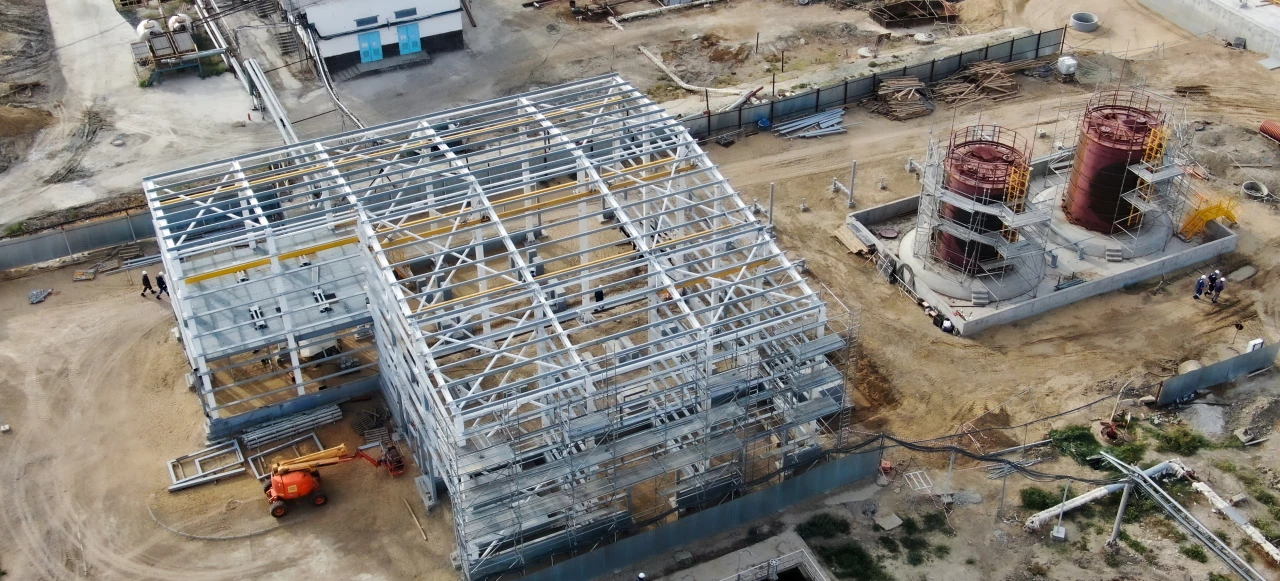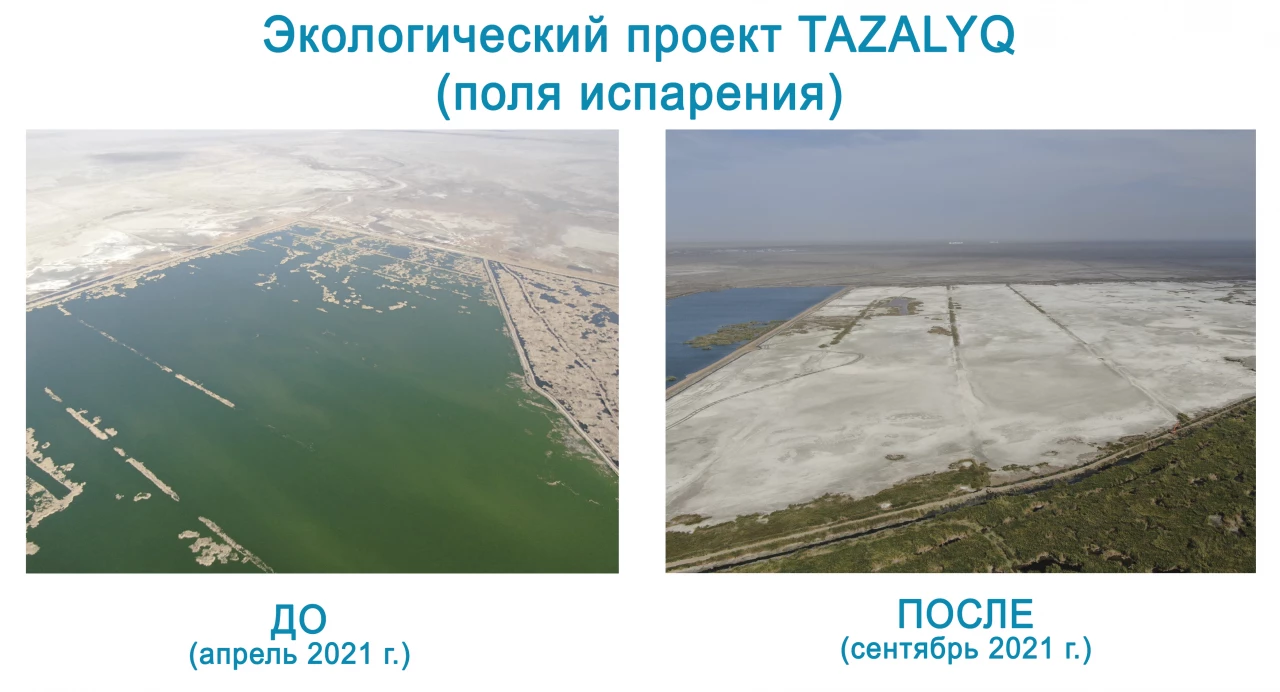 >