We Need to Gradually Restore the Pre-Crisis Level of Oil Production — A. Aidarbayev
16.08.2021
On 13 August, in Aktau, Alik Aidarbayev, Chairman of the Management Board of JSC NC "KazMunayGas" (KMG), held a visiting meeting with the heads of KMG's subsidiaries and associated companies based in Mangistau region. The event was also attended by Mukhtar Mankeyev, Managing Director for Corporate Governance and Social and Labour Relations of Samruk-Kazyna JSC.
During the meeting, the operational and financial performance of KMG's subsidiaries for the first half of 2021, budget execution, maintenance of social stability among staff members, as well as vaccination of employees were addressed. Specifically, the reports of Essen Uteyev, General Director of Ozenmunaigas JSC, Kalbai Izmukhanov, First Deputy General Director of Mangistaumunaigaz JSC, and Kuanyshbai Nurgaliyev, First Deputy General Director of Karazhanbasmunai JSC, were heard.
Special attention was paid to the issues of increasing the oil production due to the gradual lifting of restrictions under the OPEC+ agreement and achieving the pre-crisis production rates. In particular, Karazhanbasmunai JSC expects to restore the pre-crisis level of oil production as early as 2023. At the same time, the scope of geological and technical activities and construction is planned at the same level.
For H1 of the current year, the production targets of Mangistaumunaigaz JSC were exceeded by 4 thousand tonnes, with actual production of 2,891 thousand tonnes. The year-end oil production is expected at 5,925 thousand tonnes.
"The oil production forecast will, first of all, make it possible to preserve jobs and also ensure that the region's oil service companies have the maximum scope of work," — said Kalbai Izmukhanov.
Following the meeting, Alik Aidarbayev set a number of specific tasks for the heads of the companies to gradually increase the volume of oil production, maintain a favourable social environment in teams and prevent labour disputes, as well as strengthen the awareness-raising efforts for the vaccination of employees.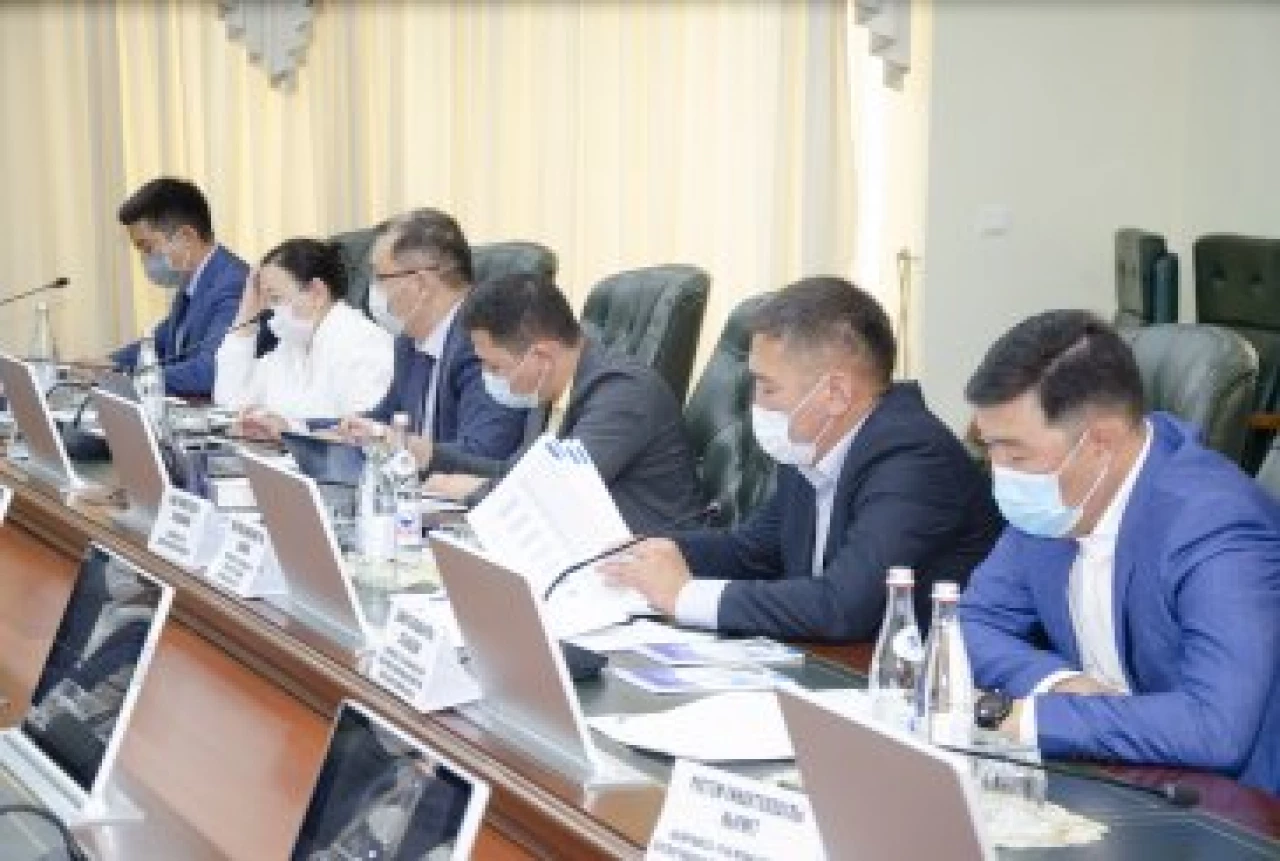 >