Alik Aidarbayev, Head of KMG, Holds Meeting with Igor Babushkin, Governor of Astrakhan Region
26.07.2021
On 26 July, Alik Aidarbayev, Chairman of the Management Board of JSC NC "KazMunayGas" (KMG), met with Igor Babushkin, Governor of Astrakhan Region of the Russian Federation, in Nur-Sultan.
The parties discussed the issues of cross-border cooperation, including cooperation in the transport and logistics, oil and gas, and shipbuilding sector. The Russian delegation proposed that the Kazakh partners place orders for the construction of maritime facilities at Astrakhan shipyards.
"We have established international cooperation with Astrakhan Region in many areas. One of the key ones is the development of oil & gas potential in the Caspian. Our companies are engaged in the extraction and transportation of natural resources, and, of course, they order various vessels for these purposes. We will certainly consider various options for expanding our cooperation," Alik Aidarbayev emphasized.
It should be noted that KMG's subsidiary, NMSC Kazmortransflot LLP (KMTF), has built 6 Caspianmax tankers with a carrying capacity of up to 12 thousand tons for transporting oil and petroleum products between the Caspian ports, and 8 platform barges with a carrying capacity of up to 3.5 thousand tons, which were involved in the construction of artificial islands during the development of Kashagan field. These tankers and platform barges were built at the Russian shipbuilding facilities. KMTF also carries out repairs and periodic docking of these vessels at ship-repair yards in Russia, including Astrakhan Region.
The head of Astrakhan Region told that today Astrakhan shipbuilding companies are able to build jack-up rigs, offshore fixed platforms, and vessels of any class and purpose, including ferries, bulk carriers and container ships, as well as dredgers and small passenger vessels.
The parties also emphasized the important role of Astrakhan Region in the system of international routes due to its access to the Caspian Sea. Today, the bulk of cargoes for major KMG projects passes through the logistics hub of Astrakhan Region.
It is worth mentioning that there are multidisciplinary cooperation agreements between Atyrau, Mangystau, West Kazakhstan and Astrakhan Regions. In 2020, the trade turnover between RoK regions and Astrakhan Region reached 13.4 million U.S. dollars.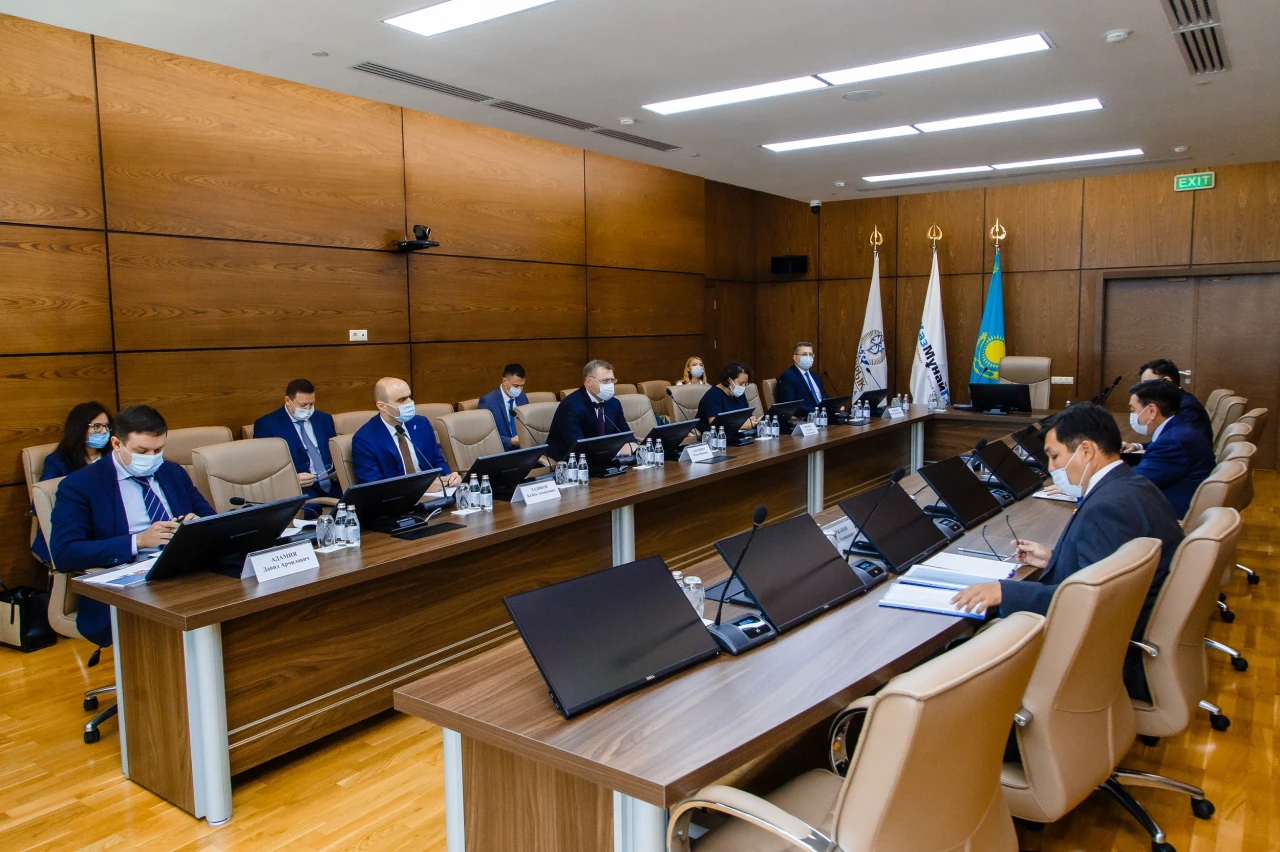 >