Management of Samruk-Kazyna and KMG Visits Shymkent Refinery after Overhaul
25.06.2021
On June 24th, as part of the working visit, Almassadam Satkaliyev, Chairman of the Samruk-Kazyna JSC Management Board, and Alik Aidarbayev, Chairman of JSC NC "KazMunayGas" Management Board, visited the Shymkent Refinery of PetroKazakhstanOil Products LLP.
The overhaul was carried out for the first time in 3 years after the upgrade has been completed. The primary scope of work at the Shymkent Refinery included a new heat exchanger installation and replacement of furnace nozzles with the more energy-efficient versions. Overall, from May 6th to June 4th of this year, 2000 items were repaired, with almost 1800 people mobilized for overhaul. Industrial safety examination and technical certification of equipment were conducted.
The large-scale upgrade of the Shymkent Refinery lasted from 2014 till 2018. As a result, the yield of light oils grew from 58% to 83%, the conversion ratio increased from 73 to 88.7%. Nelson complexity index of the refinery grew from 4 to 8.2.
The refining capacity grew by 28%: from 4.7 mn tonnes to 6 mn tonnes of oil annually. Better technical parameters improved the high-octane gasoline yield by 157%, from 881 thousand to 2.2 mn tonnes; diesel fuel yield grew by 58%, to 1.9 million tonnes; jet fuel yield grew by 42%, to 400 thousand tonnes.
The products meet the K4, K5 quality standards; the cold filter plugging point of winter diesel is −23 °C.
The Shymkent Refinery produces about 30% of the total petroleum products in Kazakhstan. PetroKazakhstan Oil Products LLP is managed on a parity basis: by National Company "KazMunayGas" and China National Petroleum Corporation. In 2020, oil refining volumes reached 4.8 mn tonnes.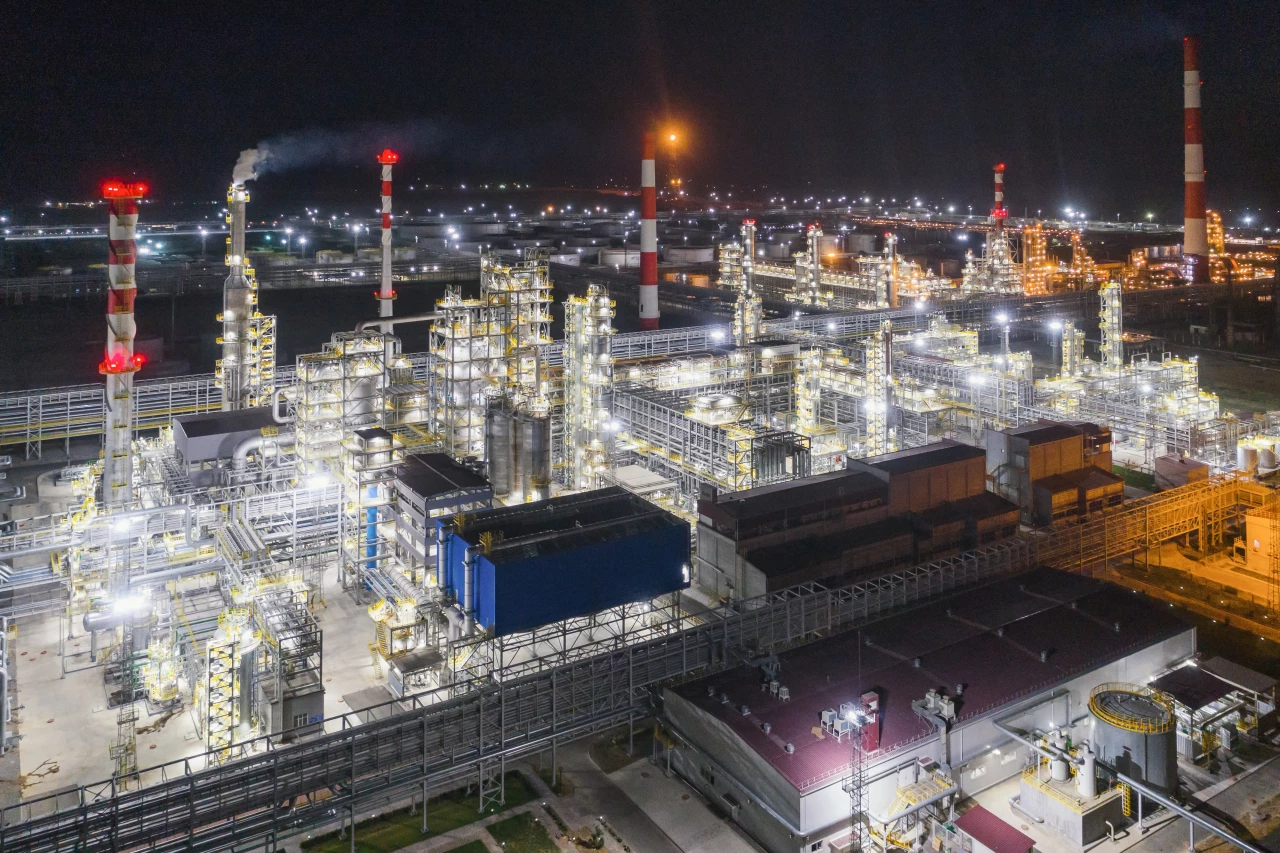 >