In 2020, "KazMunayGas" spent 165 billion tenge to support local manufacturers
12.02.2021
On 11 February 2021, Kassym-Jomart Tokayev, Head of the State, took part in the online Samruk Business Forum to support local manufacturers (hereinafter, the "Forum"). Also, Akhmetzhan Yessimov, Head of Samruk-Kazyna JSC, Timur Kulibayev, Chairman of Presidium of Atameken NCE, Alik Aidarbayev, Chairman of the Management Board of JSC NC "KazMunayGas" (hereinafter, "KMG"), representatives of Kazakhstan business community and others attended the Forum.
During the Forum, Oil Service Company LLP – a KMG Organisation – and EPSILON GROUP LLP signed an offtake contract for 494 million tenge. The document provides for the procurement of calcium chloride for Oil Service Company LLP's production needs.
Supporting local manufacturers in the face of external challenges, such as pandemics and protectionism practices of foreign markets, is one of the strategic objectives of KMG. An offtake contract mechanism promotes the national economy and creates new import-substituting operations, not only preserving the existing jobs, but also creating new ones.
"We have developed an action plan with specific measures to support local manufacturers. Specifically, subsidiaries were given the task to maximise procurement from Kazakhstan manufacturers. Contracts for procurement of works and services included requirements for vendors to purchase locally produced goods. In addition, it was prohibited to purchase imported products in terms of goods stipulated in the Economy of Simple Things," Alik Aidarbayev, Head of KMG, noted.
He also announced that in 2020, as part of the Samruk-Kazyna JSC new operations promotion programme, KMG entered into 40 offtake contracts and 2 memoranda with local manufacturers implementing import-substituting projects totalling 13.6 billion tenge. Measures taken by KMG to support Kazakh manufacturers preserved about 23 thousand jobs and created about 1,600 new ones.
"We can see that the Government and Samruk-Kazyna Fund actively work to create conditions for the sustainable development of Kazakhstan manufacturers. And we can see the result. We were included in the programme to create new operations, and we got the opportunity to enter into an offtake contract totalling about 500 million tenge," Timur Umirzakov, Deputy General Director of EPSILON GROUP LLP, said.
KMG noted that the National Company pays great attention to supporting local manufacturers. Thus, in 2020 KMG executed 165 billion tenge worth of contracts with local manufacturers. Due to consistent work, the share of local content in the procured goods was 71%, and 86% for services and works.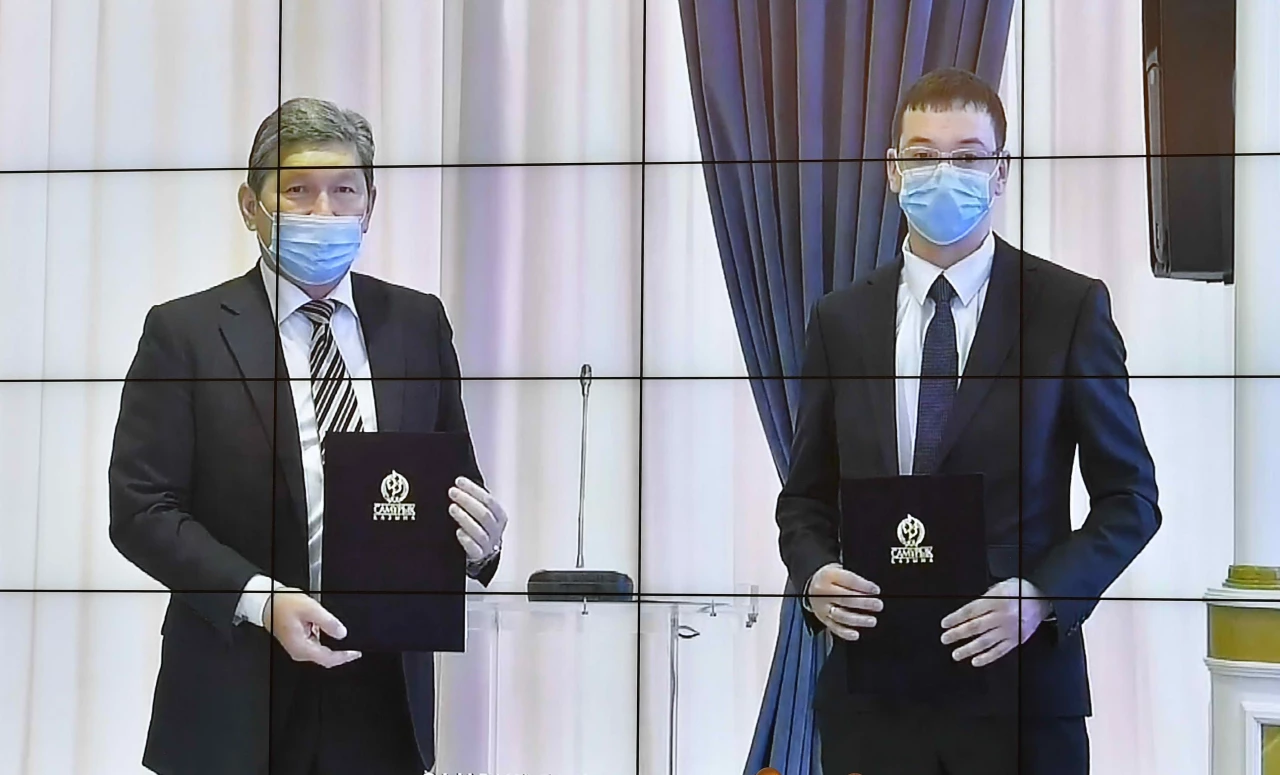 >