KMG's Annual Report and Sustainability Report have been recognized as the best in the 2019 Annual Report Contest
19.12.2019
The Annual Report and Sustainability Report of NC KazMunayGas (hereinafter - KMG) were recognized as the best in the 2019 Annual Report Contest. The competition is held annually by the QRA rating agency with the support of Kazakhstan Stock Exchange.
Annual Report and Sustainability Report are assessed together in THE BEST ANNUAL REPORT Nomination. The expert committee analyzes the content of reports, completeness of disclosure, structure and readability.
In addition, KMG also won the nomination Best ESG Information Disclosure in Annual Reports (Sustainability Report) which assessed the disclosure of information on corporate governance and sustainability issues (including social policy and HR management, environmental protection, etc.). It should also be noted that annual and sustainability reports of KMG's subsidiaries and affiliates were also recognized the best in a number of nominations.
Thus, KazTransOil won in the nomination Best Strategy Disclosure in the Annual Report, Embamunaigas was nominated in the category Best Interactive Version of the Annual Report, and Karachaganak Petroleum Operating B.V. was awarded for the best disclosure of sustainable development issues.
In 2019, 111 annual and sustainability reports of Kazakh companies were evaluated at the contest, including 35 financial institutions and 69 non-financial ones.
The contest aims to promote effective disclosure of information by companies to stakeholders. The results of the contest were summed up by an expert commission, which included professionals in the field of corporate governance and reporting.
It should be noted that in its activities KMG adheres to the policy of openness, transparency, high level of information disclosure and improved corporate governance, as evidenced by the awards received.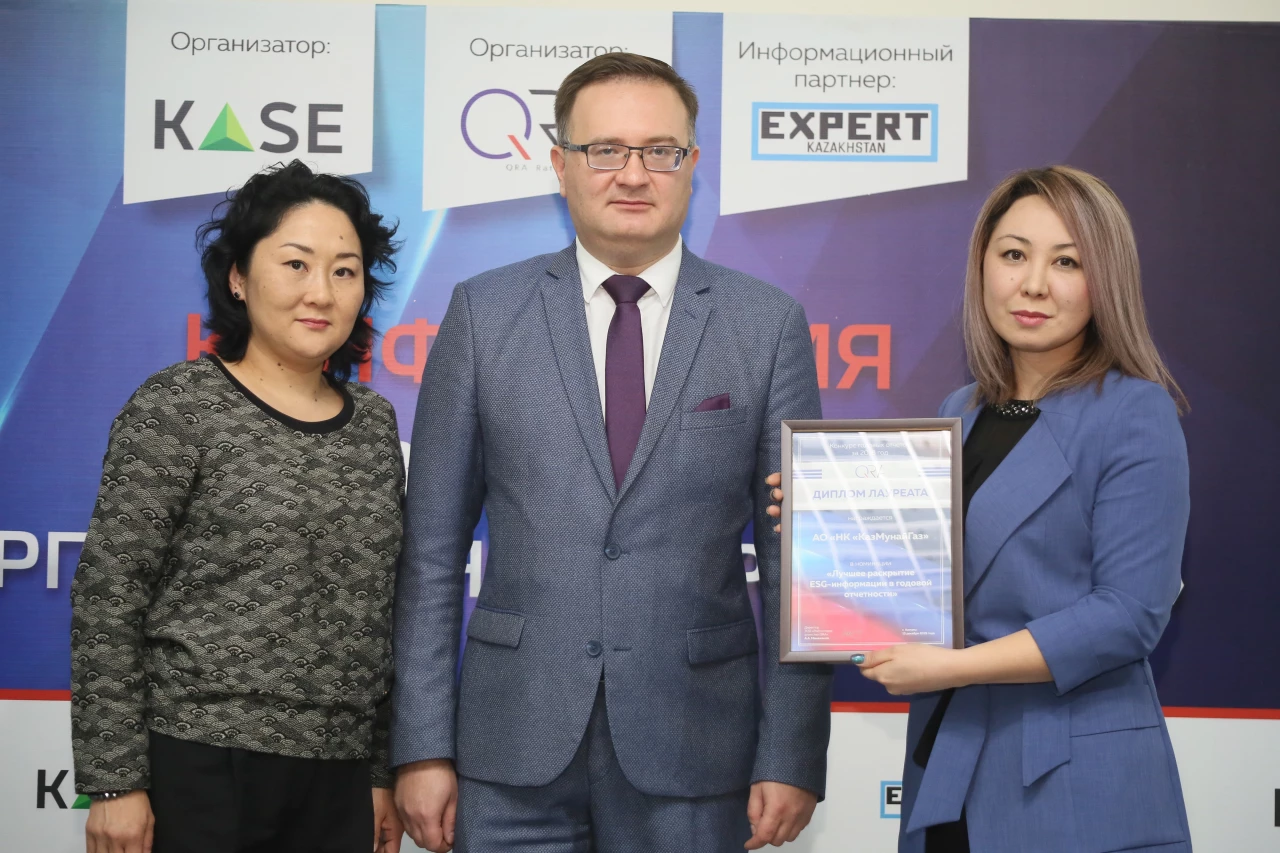 >