Alik Aidarbayev: we support the project of the Presidential Youth Personnel Reserve
16.01.2020
Chairman of the Management Board of NC KazMunayGas Alik Aidarbayev met with members of the Presidential Youth Personnel Pool. The meeting was attended by 24 young specialists out of 300 enrolled in the Presidential Pool.
During the event Alik Aidarbayev reviewed the biographies of the participants and shared the activities and plans to develop the national company. In turn, young specialists shared their vision on how to develop the oil and gas industry in Kazakhstan.
"The Presidential Youth Personnel Pool is of strategic importance to Kazakhstan. It's a good project and a social elevator for young specialists. And the participants of today's meeting are proof of that. The pool will serve to determine the people who will run the country", Alik Aidarbayev said.
As a reminder, late last year the Presidential Youth Personnel Reserve was formed on the instructions of the Head of State which included 300 Kazakhstan citizens. As the national company itself noted, 13 employees of KazMunayGas have been selected to the Personnel Pool.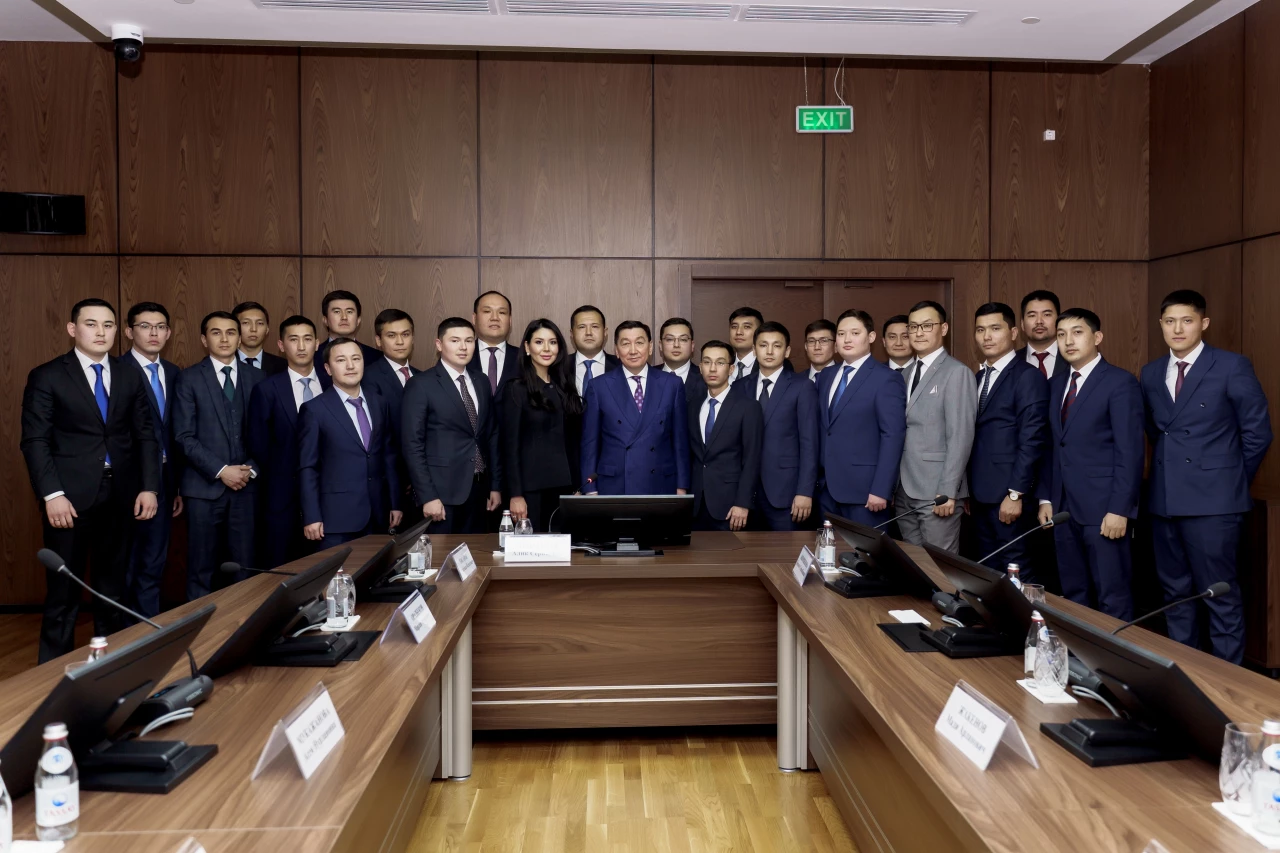 >