Climate Session in Nur-Sultan
28.11.2019
The first in Kazakhstan Forum on Greenhouse Gas Emissions Control (Climate Session) arranged by JSC NC "KazMunayGas" ("KMG") took place in Nur-Sultan on November 26, 2019.
Maintaining environmental processes and systems is among the key sustainable development goals of JSC NC "KazMunayGas". As a party to the UN Global Compact, KMG commits to the sustainable development goals focusing on climate changes.
The representatives of KMG Group of Companies, Zhasyl Damu JSC, Carbon Limits (Norway), KAZENERGY Association, Ernst and Young, Caspian Commodity Exchange JSC, NCOC N.V., Karachaganak Petroleum Operating B.V., Tengizchevroil LLP, Chevron and other stakeholders took part in the Forum. Attended by about a hundred representatives of various enterprises of the industry, the Forum has become a place for a meaningful dialogue between professionals, a platform to exchange experiences and knowledge.
The spirited discussions at the Forum concerned the issues of greenhouse gas emissions control in KMG Group, the expected changes in legislation concerning the regulation of greenhouse gas emissions, trading in quotas, KMG reporting under the Climate Program Carbon Disclosure Project, etc.
Botagoz Akhmetova, Director of the Department of the Emissions Trading System at Zhasyl Damu JSC, presented the legal requirements of Kazakhstan as for the state regulation of greenhouse gas emissions and answered some relevant questions of the Forum participants. Representative of Rompetrol (Romania), HSE Director of KMG International N.V. Felicia Andrei shared the experience of the EU countries in greenhouse gas control and the quota system management.
Eric Tanayev, CEO of Caspian Commodity Exchange JSC, spoke on the exchange trading in carbon units. M. Filippova, Head of the Atmospheric Air and Greenhouse Gas Emissions Sector at Karachaganak Petroleum Operating B.V., told others about KPO's experience in greenhouse gas control and the company's successful projects.
Torleif Hauglands, Senior Partner of Carbon Limits, shared best practices in methane emissions reduction.
"KMG is a large national oil and gas producer in the country. We are aware of the company's impact on economic growth and are responsible for the implementation of the environmental programs, minimizing the company's environmental impact. Therefore, I hope that the current Forum will be an important step in achieving our goals, and each of you will contribute to improving the environmental situation around the world." said Kairat Saktaganov, HSE Co-Managing Director at JSC NC "KazMunayGas".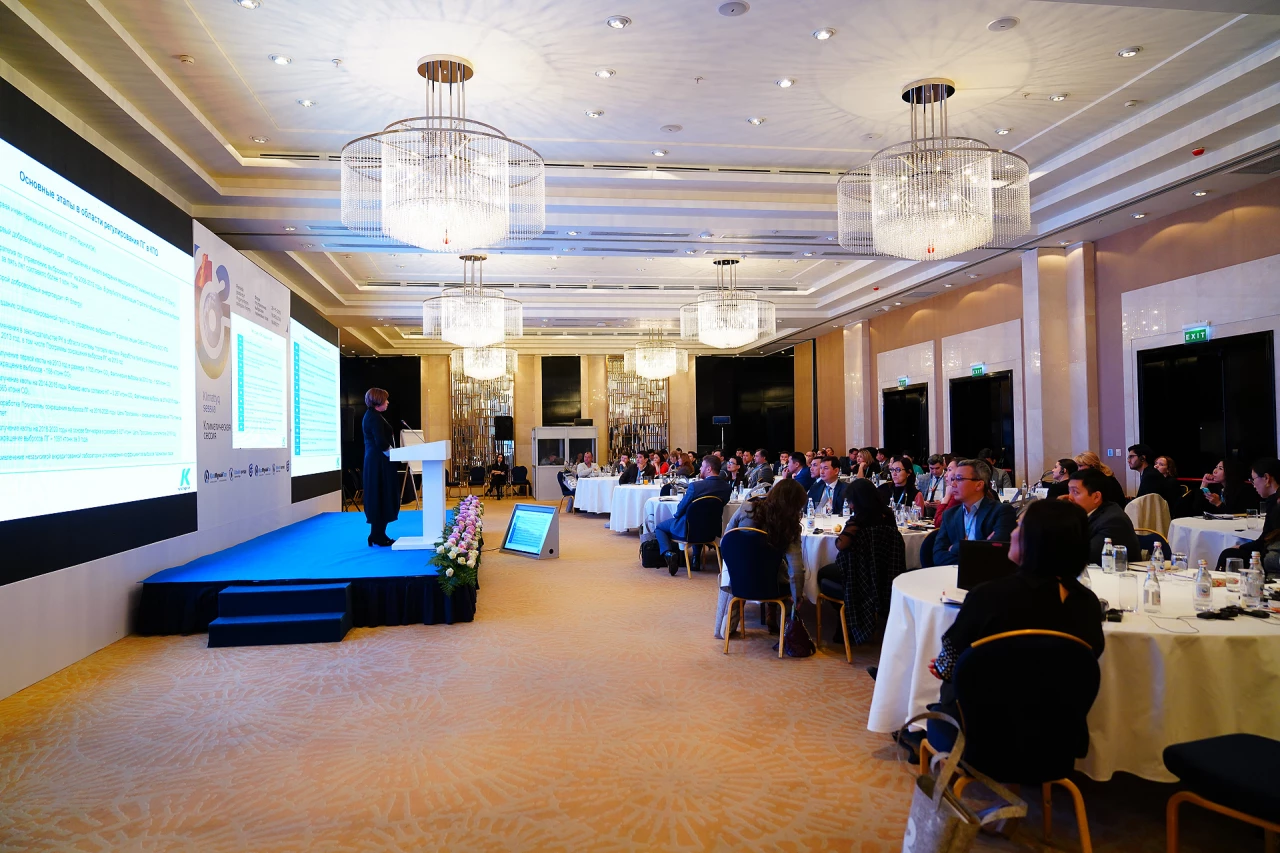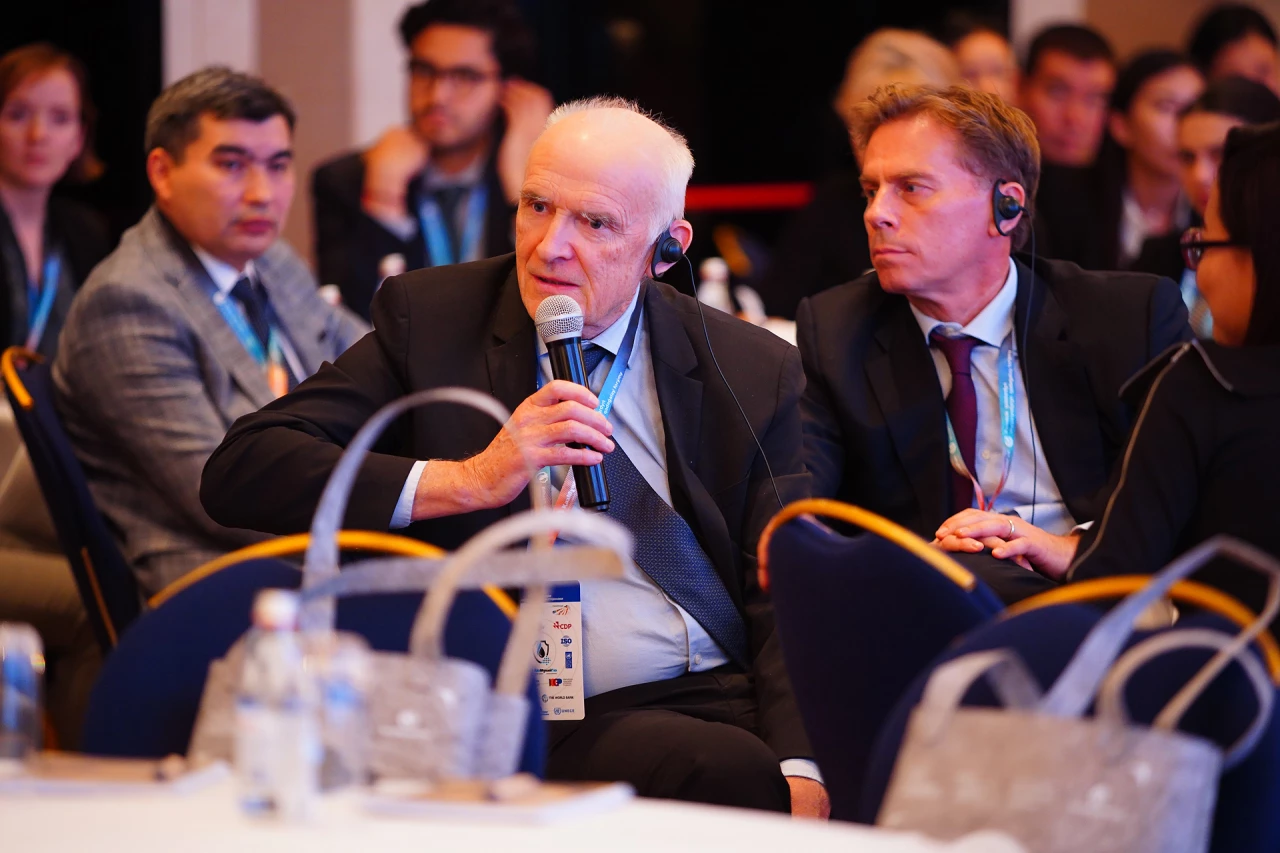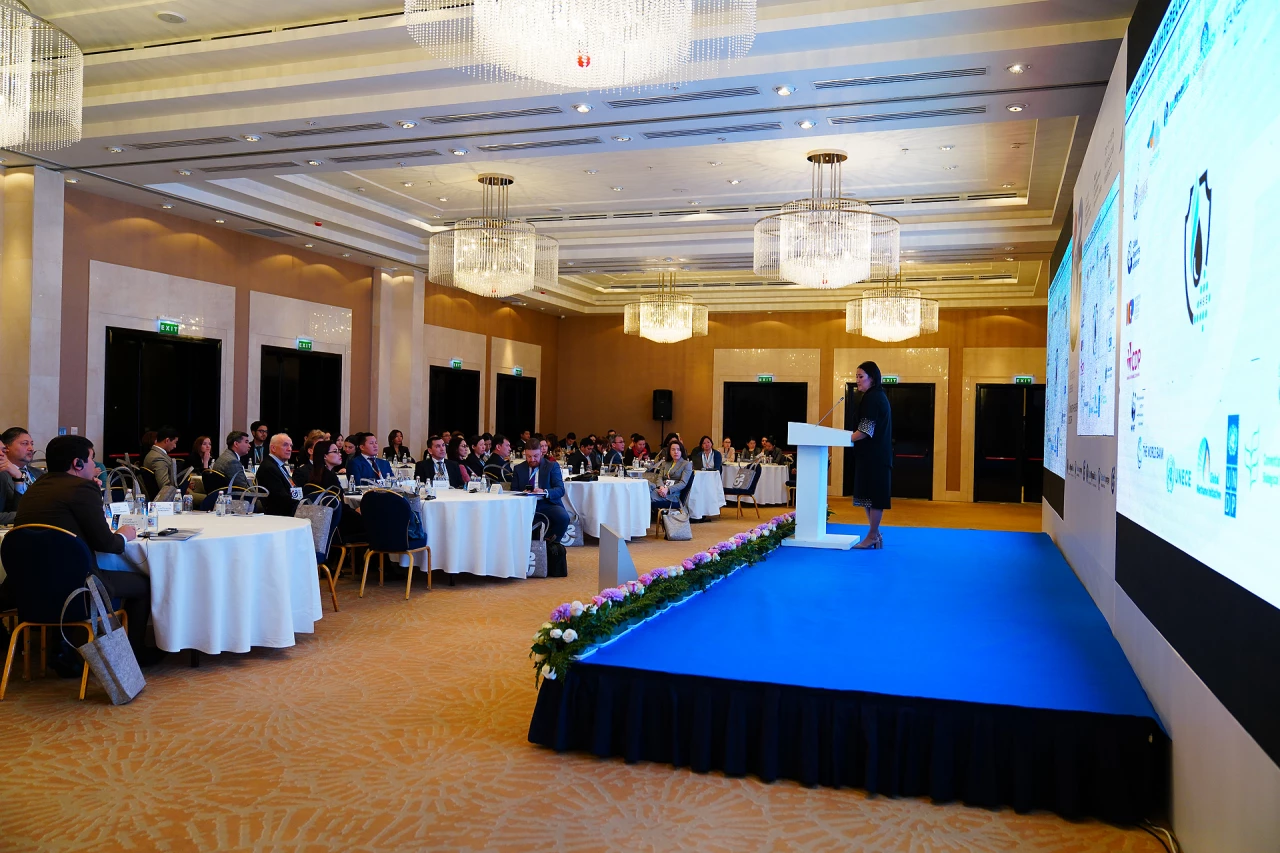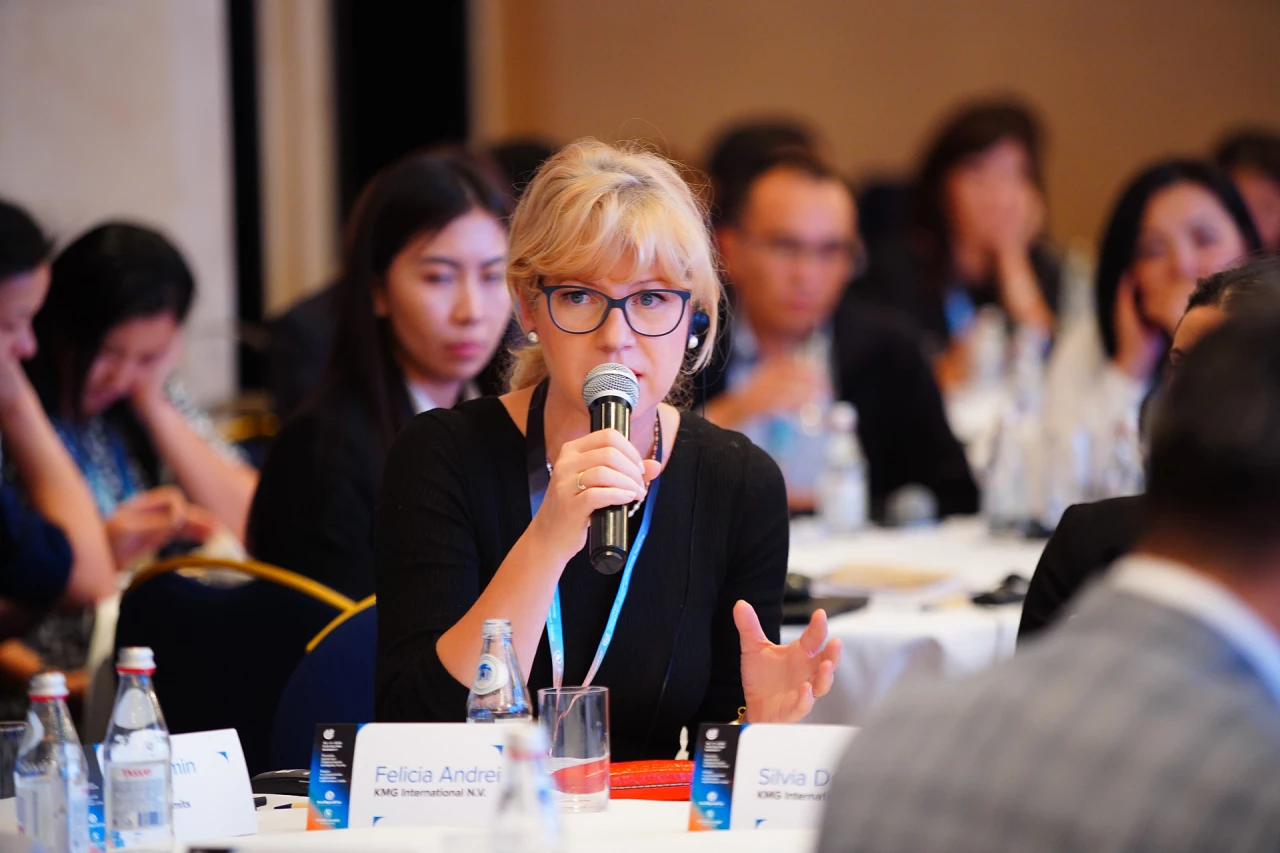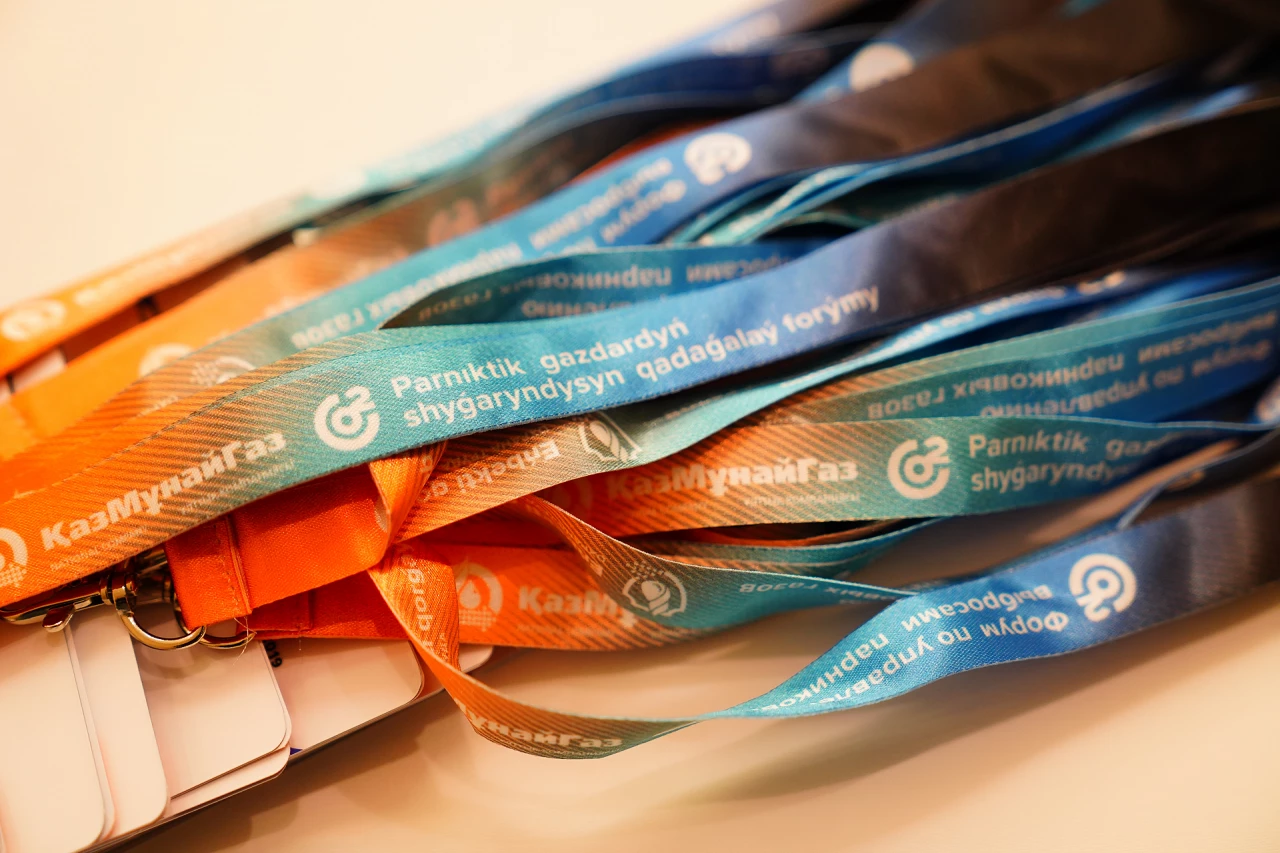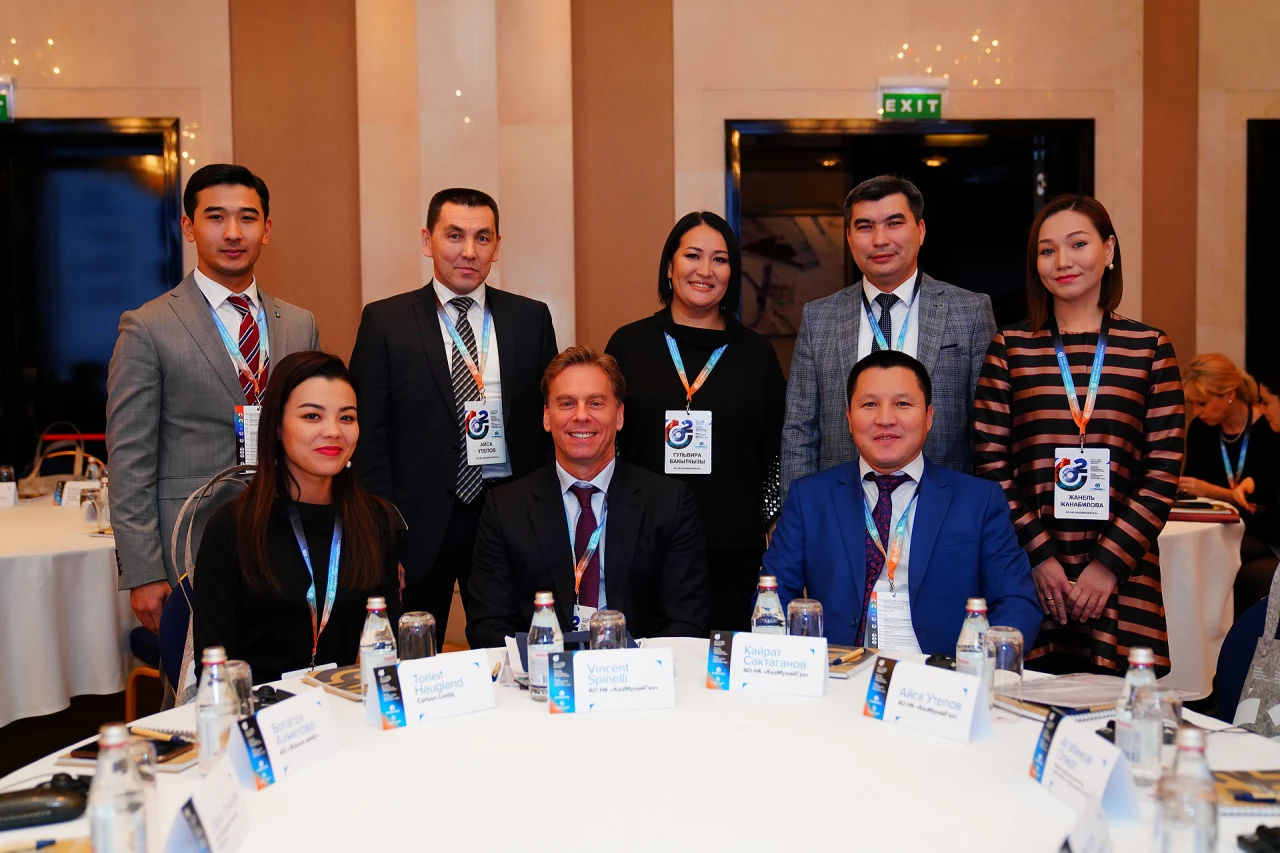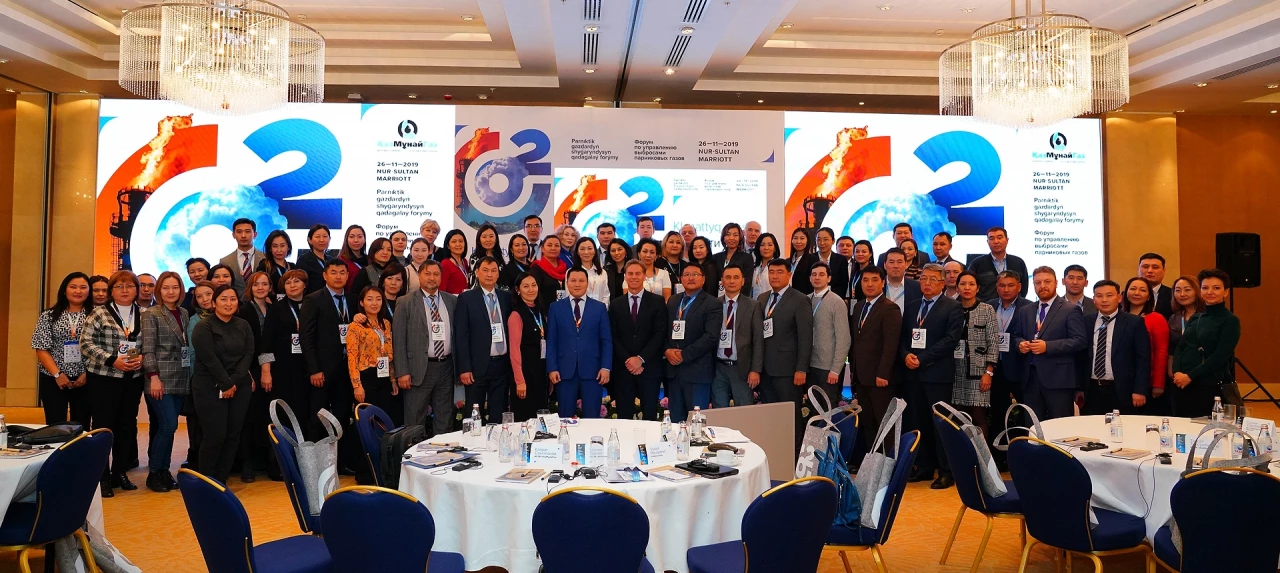 >