Upstream Challenges and Concerns
12.11.2019
On November 8, Nur-Sultan hosted a strategic session, where Operations representatives of KazMunayGas Group took part. The event was attended by the national company and mining enterprises management. The main goal for Operations was to summarize the first results of KMG Strategy adopted a year ago.
"We have a strategic goal to enhance operational activities. First of all, we are talking about digital transformation, asset structure optimization and building of a new operating model. In the real advanced oil business, we should strive to be even more effective, have high technology, flexible asset portfolio, fast decision-making, remain financially stable and maintain social responsibility of the business," Alik Aidarbayev, KMG CEO said in his speech.
During the session, Chief Operations Officer Zhakyp Marabayev presented KMG Strategy Action Plan, where oil production business initiatives are discussed as well. It was noted that the Operations, according to the Strategy, have a large-scale objective to intensify and increase oil production. In this regard, the Group will have to address the depletion of fields that struggle a natural decline in production and their high water cut. Additionally, the company is obliged to support social stability in the regions, supply oil, gas and petroleum products to domestic market.
According to KMG Engineering Director General Bakhytzhan Khasanov, one of the main points for company growth should be oil production increase and oil recovery cutting-edge technologies available. However, this goal can be achieved provided high investments and lower tax burden that imply additional tax preferences for EOR investments.
Project development, including the maximum use of existing infrastructure, which would reduce capital costs, as well as attraction of investors to finance projects can also be a solution to the emerging problems. One of the company development opportunities is geographical expansion of the asset portfolio, investments in foreign projects or new licenses.
The priority direction of development is the digitalization. The company is ready to adopt advanced technologies and best practices of world industry leaders. Managing Director of Transformation and Digitalization Nurlan Utenov told about where KazMunayGas is now and where it is moving in terms of digitalization. According to him, digitalization is a steady trend. KMG Digital Transformation Program has been developed this summer and approved by the Board of Directors on September 4, 2019.
According to N. Utenov, the function of the company's Transformation is to provide methodological and expert digital support to the business based on project approach.
He also shared the short-term plans of Transformation, which is now going to start drawing-up of a KazMunayGas Digitalization Strategy. This document is supposed to support the Corporate Strategy and contribute to KMG's strategic goals achievement through digitalization. In this regard, involvement of all KMG business lines in preparation of the Strategy is of particular importance.
During the strategic session, the leaders of operating companies Ozenmunaigas, Embamunaigas, Mangistaumunaigas and others discussed the main problems of the businesses.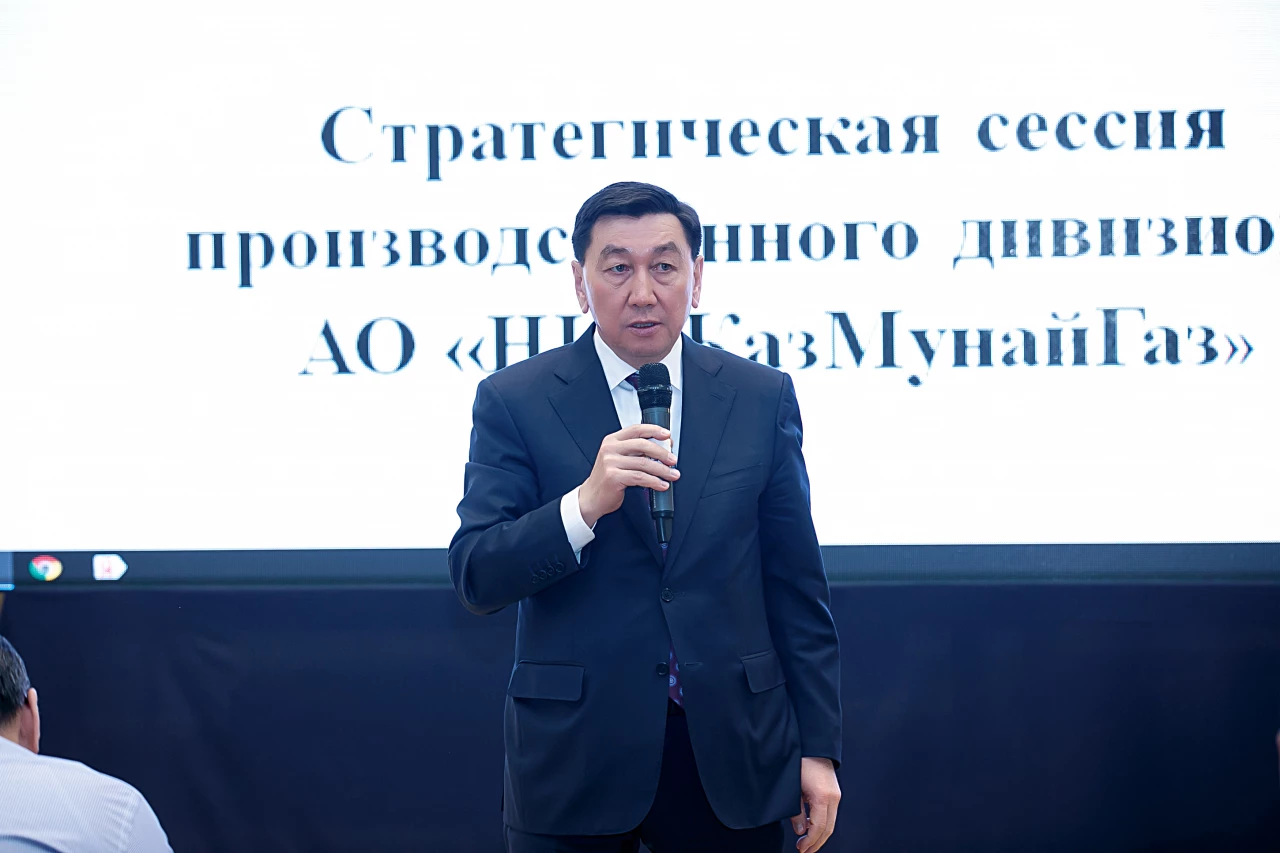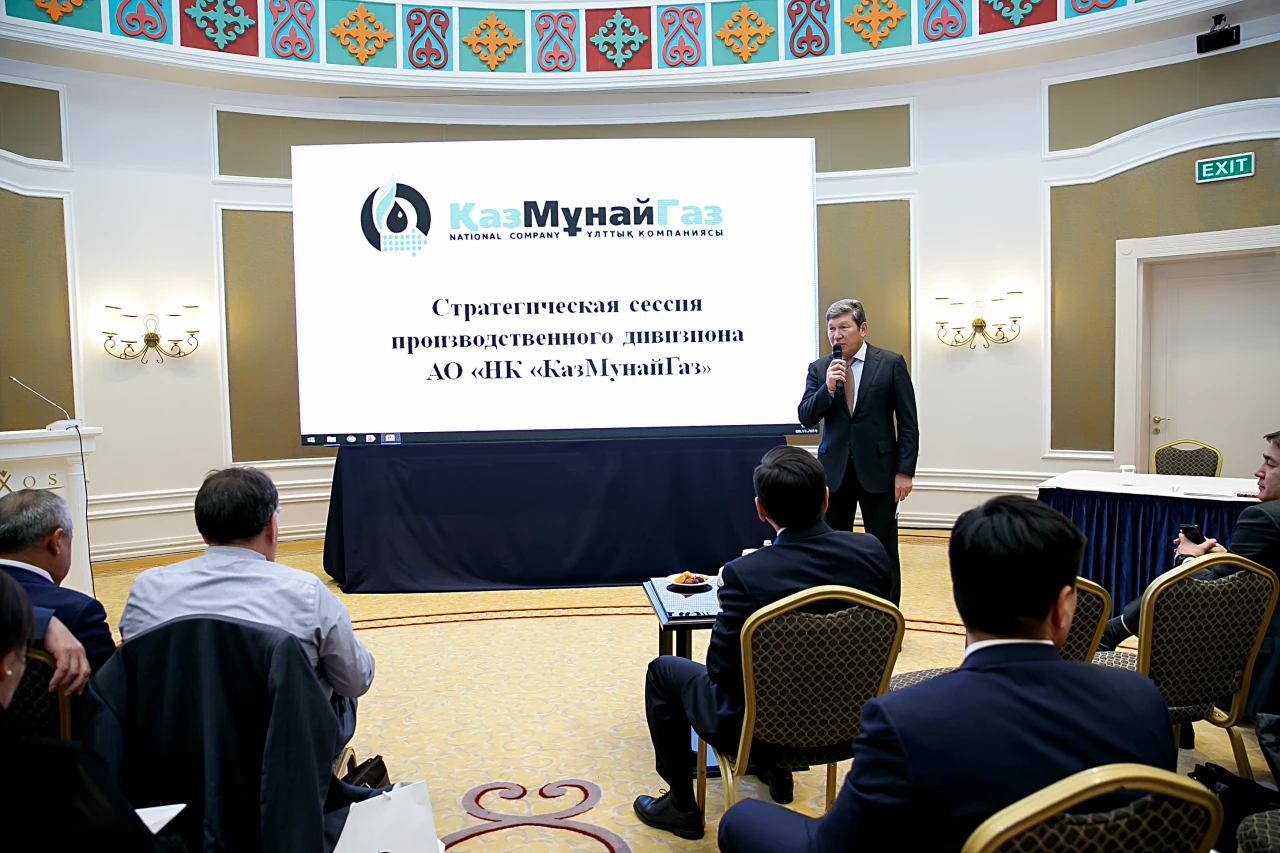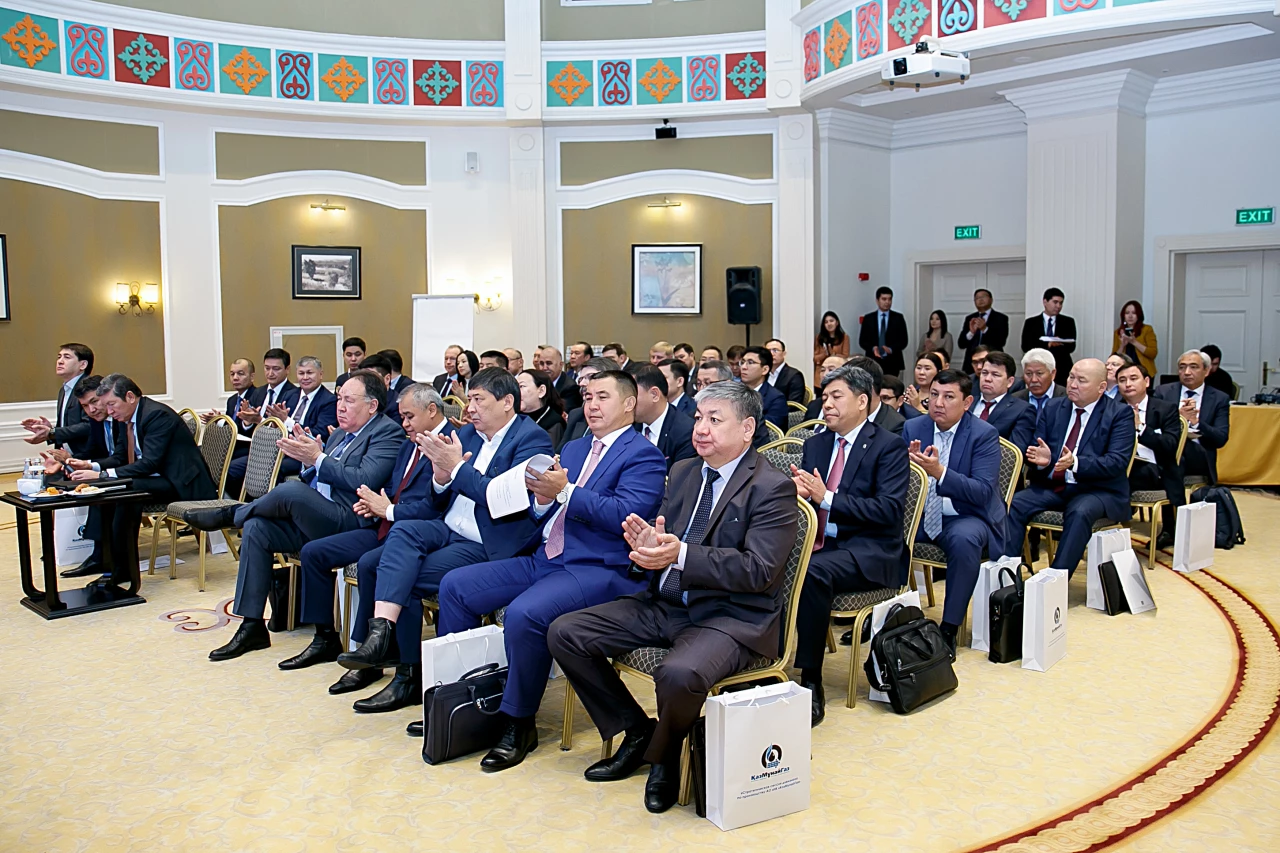 >