Jack-up Floating Drilling Rig Satti Arrived in Baku
20.06.2019
On June 19, 2019, the official acceptance ceremony of Kazakhstan's Jack-up Floating Drilling Rig Satti (hereinafter - Jackup) was held in Baku. The event was attended by the Chairman of the Management Board of JSC NC "KazMunayGaz" (hereinafter – KMG) Alik Aydarbayev and the President of the Azerbaijan State Oil and Gas Company Socar (hereinafter – Socar) Rovnag Abdullayev.
"Such projects are a symbol of friendship and constructive cooperation between the two companies. We intend to further develop joint activities with our partners and support common projects. This leads not only to the capacity building for both sides, but also allows to improve the competence and competitiveness of the Kazakhstan oil and gas sector", - said A. Aydarbayev.
Satti Jackup is the first platform built entirely in Kazakhstan. It was built over three years under the American technology in two shipyards. The Jackup is suitable for drilling works in the Caspian Sea at the depth of 80 meters. Within the operation of the Jackup, its upgrade is provided that will ensure safe and efficient drilling of exploration wells to a depth of 6,000 meters. A Kazakhstan-Azerbaijani team of experts has been formed, which will be involved in drilling and provide technical support.
Let us recall, in February of 2019, KMG agreed on the transfer of the Jackup under trust management of SOCAR. On 14 June, subsidiary of KMG "NMSC "Kazmortransflot" began transportation of the Jackup from the port of Kuryk to Baku.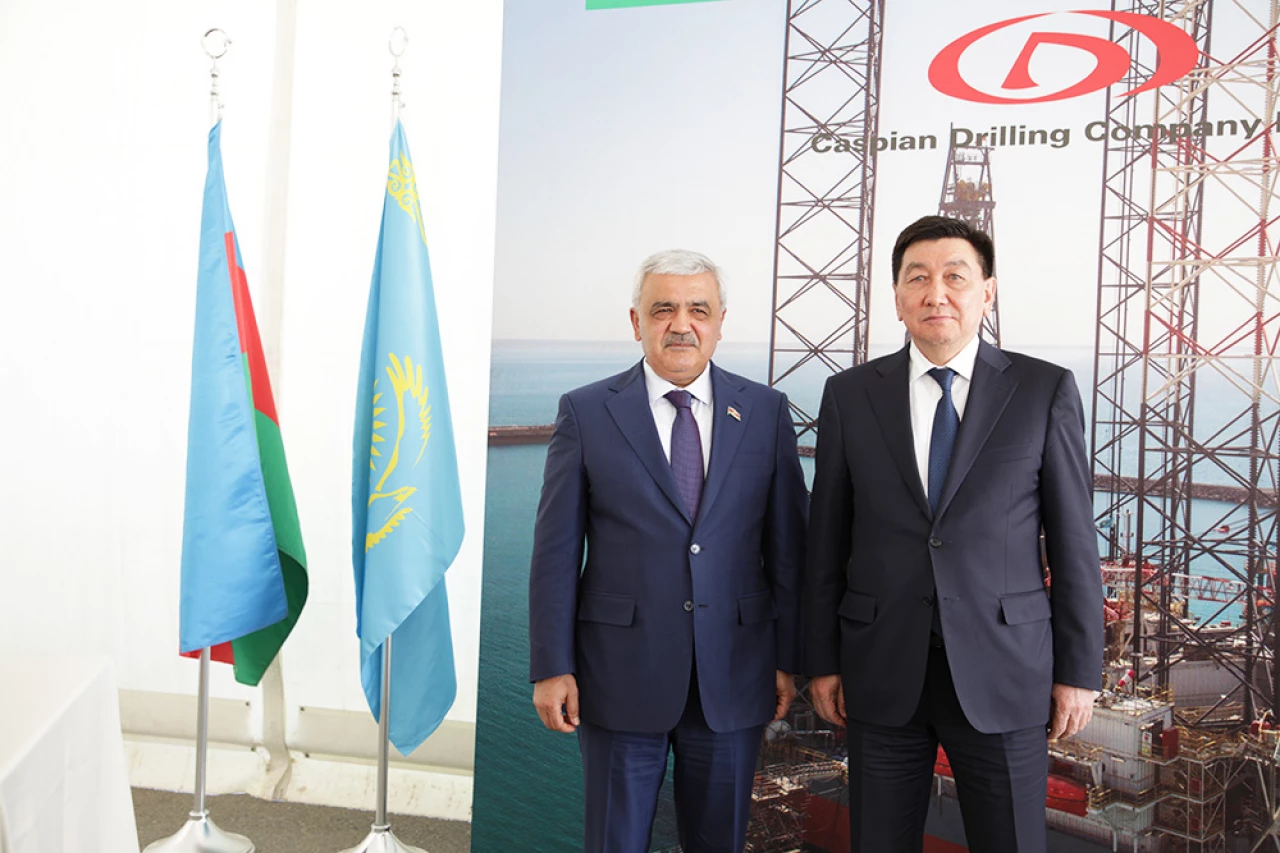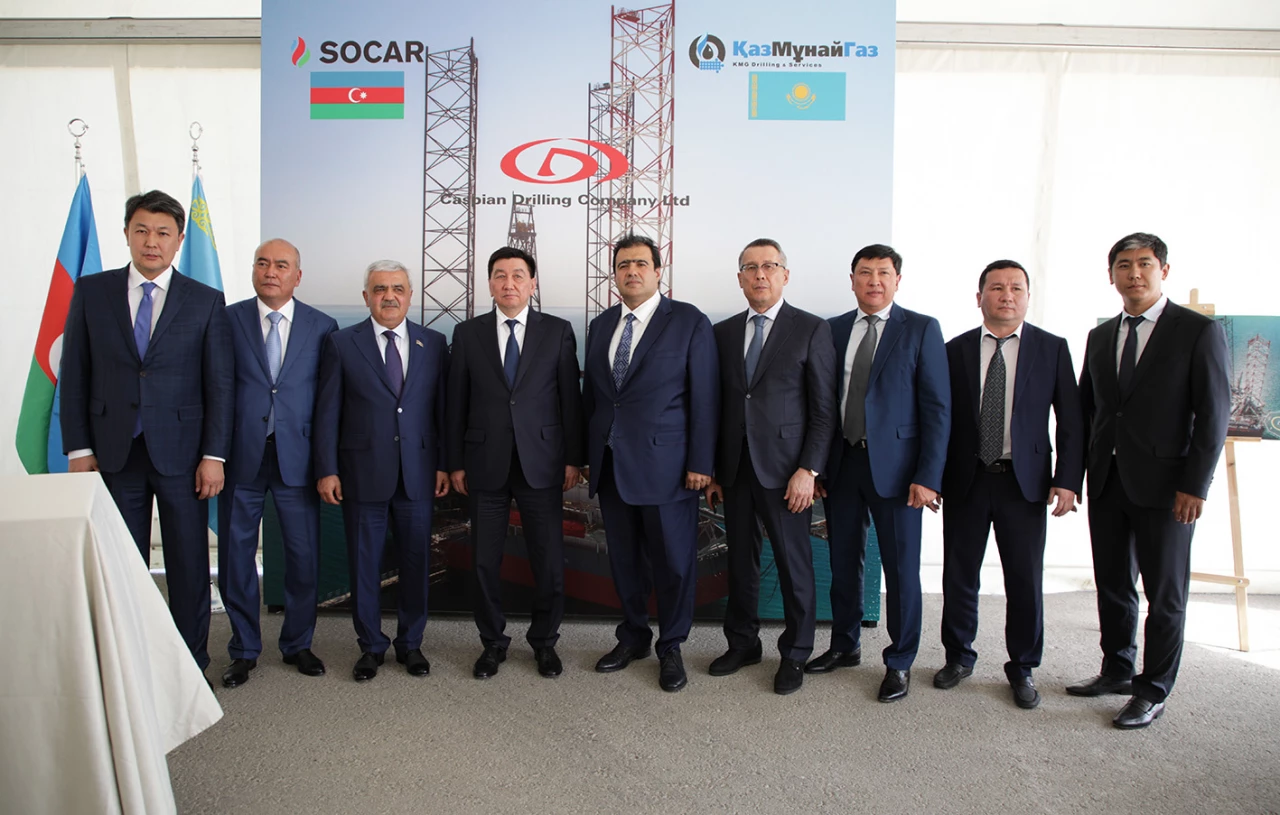 >