KMG Group discusses HSE issues
29.04.2019
On April 29, 2019 Aktau hosted the 20th anniversary meeting of HSE (Health, Safety and Environment) directors of KMG Group companies.
The event was attended by nearly 140 employees responsible for environmental and occupational safety compliance in KMG and its subsidiaries.
The meeting is held annually to assess the current HSE state, its further improvement, discuss common problems and develop proposals for their solution.
Traditionally, the meeting was opened with a safety minute describing actions of the attendees in case of emergency
In a welcoming speech Sholpan Ilmukhanbetova, Mangistamunaigas Director for Economics and Finance addressed key issues on the agenda. The importance and necessity of increasing personal responsibility in labour protection, preventing occupational accidents and injuries and reducing the negative impact of operations on the environment was once again underlined.
KMG HSE Managing Director Vincent Spinelli noted that 2018 was the best in the area of HSE in the past 4 years.
The number of fatal cases decreased by 80% if compared with 2017, injuries decreased by 32%, the number of major (vital) injuries reduced by 57%, injuries due to road accidents fell by 47% and the number of fires went down by 54% vs. the previous year. In general, the number of days without accidents (days without harm to employees, assets of the company and the environment) in KMG group increased from 96 in 2014 to 207 in 2018.
The meeting also identified plans for 2019.The work will continue on building safety culture of preventing and identifying unsafe work conditions in the area of occupational safety.
Waste management and fire safety also remain on KMG's radar.
In addition, this year special control over HSE compliance will be exercised towards contracting companies.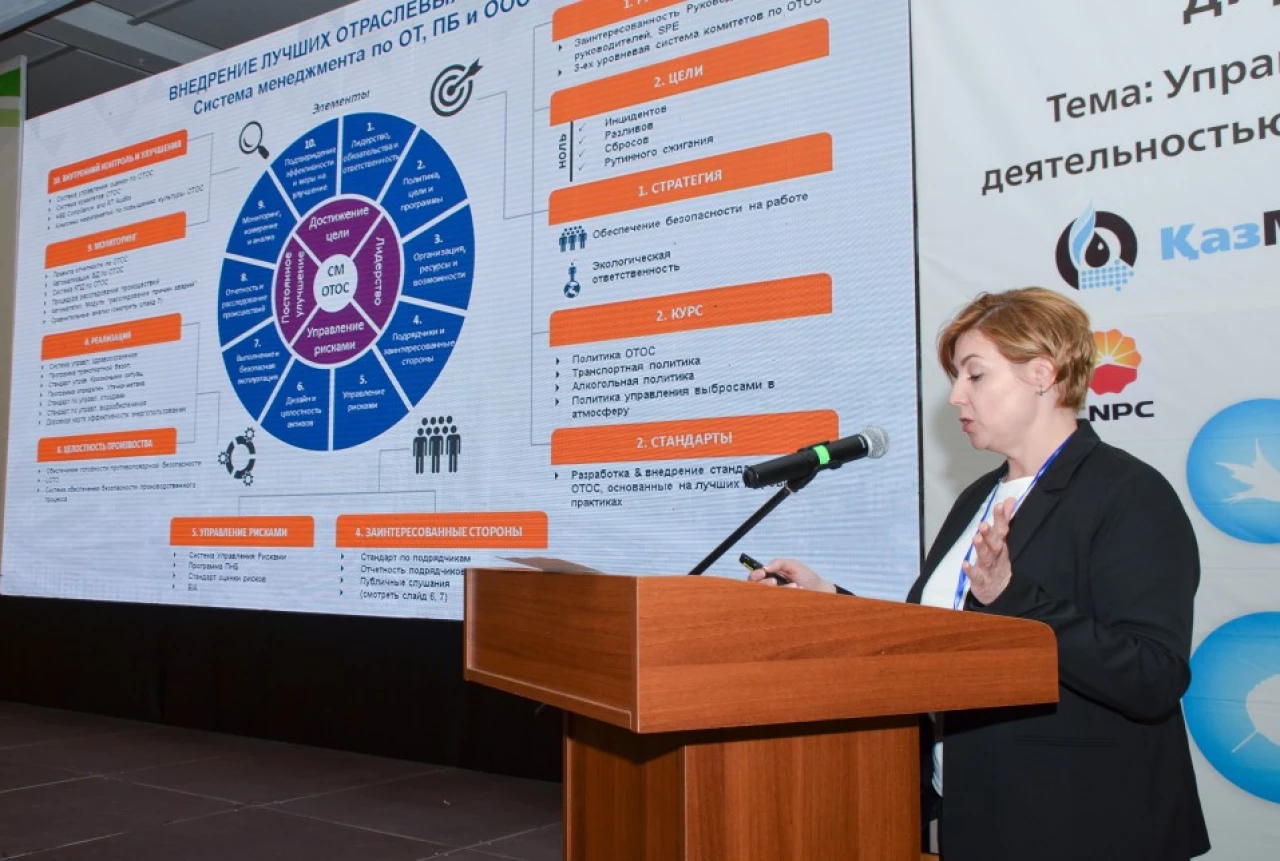 >