Head of State Kassym-Zhomart Tokayev visits Pavlodar Refinery
29.04.2019
On 27 April 2019 RoK President Kassym-Zhomart Tokayev visited the Pavlodar Refinery as part of his working visit to the Pavlodar Region.
In the course of the visit the head of state was able to find out more about current activities of the refinery. Ospanbek Alseitov, General Director, Pavlodar Refinery, reported on results of the work. He briefed on completed modernization and production performance the refinery managed to achieve.
The modernization included two new technological complexes built and put into operation in December 2017, namely: isomerization complex and naphtha splitter; sulfur complex.
12 new facilities (utilities and offsite) were constructed.
In addition, the existing production facilities were renovated:
primary and in-depth oil refining complexes; delayed coking unit.
All these efforts increased the capacity of the catalytic cracking unit from 1,350 thousand tons to 1,868 thousand tons per year in terms of the feedstock enabling to produce K4 and K 5 (environmental classes) motor fuels in accordance with the Technical Regulations of the Customs Union TR TS 013/2011 and resume production of jet fuel.
Pavlodar Refinery modified technological business processes focusing on digitalization.
Since 2018 the Spiral Plan production optimization planning system has been adopted. The System was used to develop the Refinery's 2019 annual production program and save the operating costs.
The Head of State also met with young professionals, winners of vocational contests, developers of rational production projects based on Lean Six Sigma method and members of the Refinery's Youth Council and the Zhas Otan youth faction as part of the Year of Youth in Kazakhstan.
The young expressed their support to social initiatives proposed by the country's leadership and underlined the significance of the ongoing modernization of all society institutes.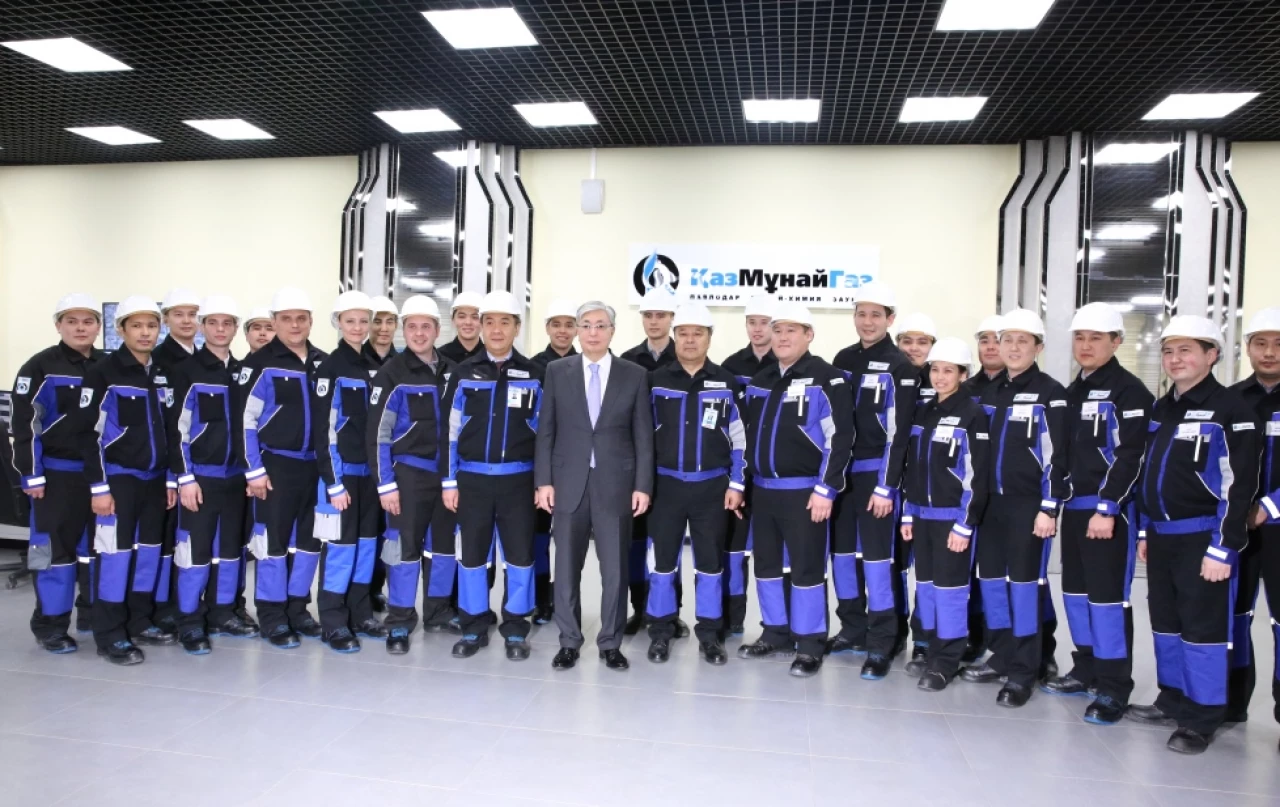 >