Regular Trans-Caspian feeder traffic put into operation
17.04.2019
16 April 2019, official ceremony of opening a Trans-Caspian International Feeder Traffic took place at the Aktau Seaport and the first Kazakh feeder ship Turkestan was loaded with containers in the Port of Baku. The offshore operator of this project is NMSK Kazmortransflot.
The ceremonial opening was attended by Samruk-Kazyna CEO Akhmetzhan Yessimov, Akim of Mangystau region Eraly Tugzhanov, Kazakhstan Temir Zholy CEO Sauat Mynbayev, KazMunayGas CEO Alik Aidarbayev, executives of transport and logistics companies and shippers, who use the Trans-Caspian Route service.
Feeder ships will run on a weekly basis.
Trans-Caspian International Transport Route (TITR) is a key regional link in the Eurasian transport network and supports the transit corridors in Kazakhstan. It enables a direct access from China and Kazakhstan to the Caucasus and Turkey.
Regular feeder traffic contributes to higher cargo flows along the Trans-Caspian International Transport Route and further containerization of cargo in the Caspian region.
As KazMunayGas CEO Alik Aidarbayev noted, this route is opened under the Nurly Zhol Program, the key task of which is to build an effective infrastructure for development of transport and logistics potential of Kazakhstan and ensure economic growth of the country. KazMunayGas Group is actively involved in this process as far as it works over international multimodal sea transportation enhancement.
Feeder operator is NMSC Kazmortransflot that holds a first class state license and has a modern merchant fleet and competences supported by experienced and qualified personnel.
A new fleet acquired in accordance with the Nurly Zhol Program will be operating on the feeder route.
These freights are subject to strict compliance with the International and National Navigation Safety Requirements.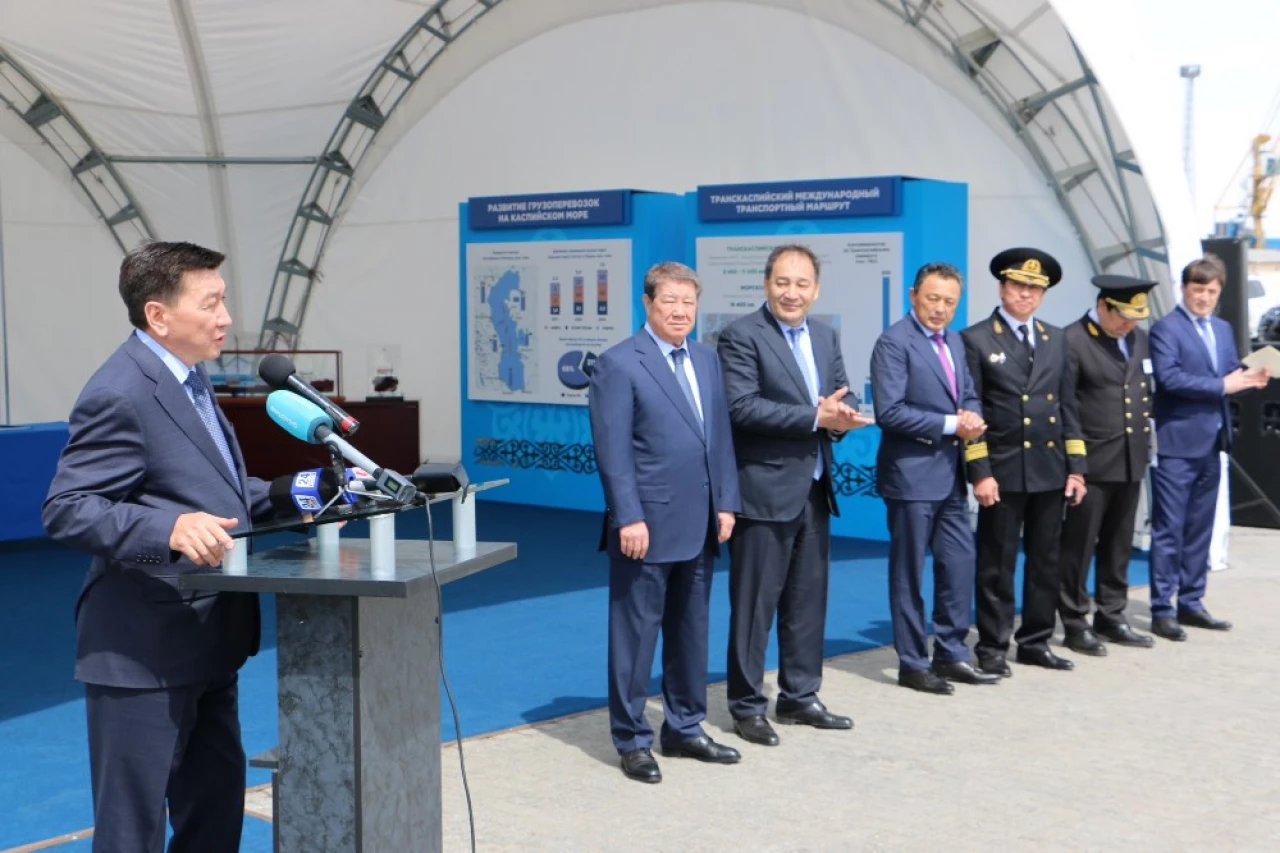 >